ftrack is a tool for managing assets, versions and the overall flow of creative projects from end to end. But ftrack's principal purpose isn't solely to manage workload – it's to aid and assist people; the lifeblood of any successful creative studio.
This means adding value outside of the creative process itself.
We've been working hard to evolve the ftrack interface and develop features that are designed to better support the administrative day-to-day tasks that producers, supervisors and artists must consider alongside the management of assets and versions.
There are some exciting new features planned for ftrack in the coming months with this aim in mind. But there are already some things you can do with ftrack today to ease the daily production processes that occur outside of the computer. Here's one…
How to book a meeting room with ftrack
Meeting room calendar conflicts can be a small but nevertheless frustrating experience when they occur during a busy production schedule. In this example scenario, we will look at how ftrack can help to prevent such conflicts from occurring.
Planning for staff resources is not something that is natively supported in ftrack, but a good substitute can be achieved with a little creativity. Using these two features ftrack, you can book a room for a specific project and check on overall room availability using the web interface:
Utilising groups of user accounts

Planning on inactive user accounts (inactive user accounts cannot log in but they do not consume a paid license)
Steps
1. Navigate to System Settings > Users and groups
In this way, you can quickly book rooms within the ftrack interface and avoid any unwanted clashes later down the line.
We aim to continually improve ftrack to help make the daily administration of your studio and its productions as hassle-free as possible. Watch this space for more updates in the coming months.
Do you have any questions, suggestions or feedback about administrative features such as this in ftrack? Please get in touch, we'd love to hear from you.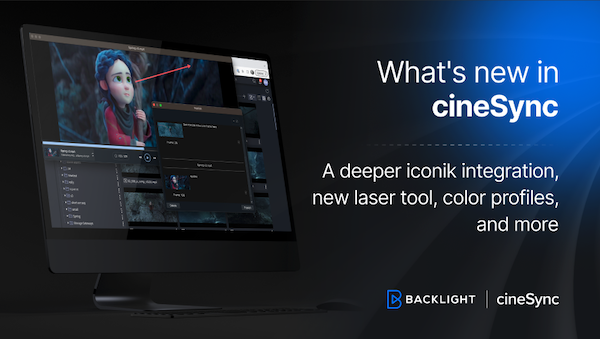 cineSync's latest update brings flexibility and precision to your cineSync experience, making it easier to connect your review sessions with media management and storage in iconik, introducing color profiles to…