Burndown charts are a great way of quickly determining how much work is left on a project and if you're going to hit the next deadline on time. They're hugely useful when working on projects with strict deadlines.
Below we'll explore what burndown charts are and how you can set one up in your ftrack dashboard.
What is a burndown chart?
A burndown chart is a graphical representation of work left to do on a project versus the time available to complete it in. (Or, in the case of post-production, the amount of bid days that remain.)
This information is plotted on a graph – outstanding work/tasks are represented on the vertical axis and the time left before deadline is represented on the horizontal.
The trend line represents an even and consistent burn. It's very unlikely the actual burndown will ever look like this, but if the actual burndown aligns closely to it then you're doing well.
In this way, burndown charts can be used as a quick and easy way to visualise and predict your team's likelihood of completing work before deadline.
What are the benefits of a burndown chart?
Up-to-date project status is immediately available – you can quickly evaluate studio performance on a daily basis

Track progress visually, instead of searching for status updates

Project managers gain quick analytical awareness and can plan more effectively or prioritise/adapt on a project as needed

When

shared with your team

, burndown charts can

 encourage people to confront difficulties sooner and more decisively

Ascertain if work has been estimated accurately over a given time, thus providing useful insight for future projects

Stay aware of scope creep and how it's affecting your team productivity
Importantly, burndown charts can be automatically generated by ftrack if you set them up in your ftrack dashboard, meaning you don't need to do extra work once they're ready to go.
How to set up a burndown chart in ftrack – steps
1. Go to Dashboards > [Your dashboard] on the project you wish to generate a burndown chart for, or create a new dashboard from the same menu. Select "Burndown dashboard".
If you choose to create a new dashboard, you'll need to configure it first before continuing to the next step.
Quick tip: you can generate a burndown for just a part of a project (a subset of its tasks) by selecting an entity in the outliner visible to the left of the screen. This will filter the data that the dashboard widgets pull from. If you wish to reload the dashboard with all data, instead of a subset, simply click the project name at the top of the screen.
If you have any questions about burndown charts or the ftrack dashboard, please don't hesitate to get in touch. We'll be happy to answer any questions that you may have.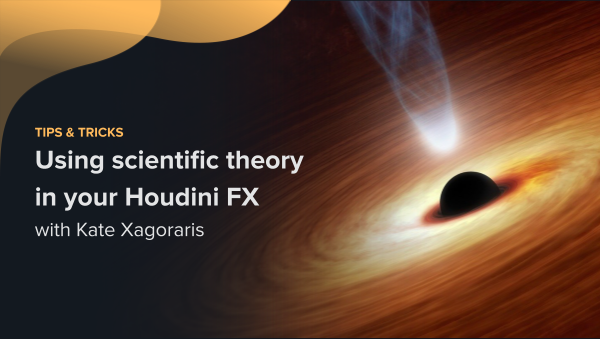 Kate Xagoraris, VFX Artist at Mr. X, discusses approaches to incorporating real-world physics in otherworldly Houdini FX.