Steve Hawken, founder of Primary VFX, discusses how ftrack Review has helped power the studio through the early stages of its development.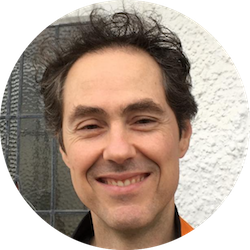 Steve Hawken
Founder, Primary VFX
"As a startup, we're all working from home while setting up our physical studio. ftrack Review has been invaluable during this time."
Please tell us a little about Primary VFX and the work that you do.
Primary VFX is a new visual effects studio, looking bring high quality VFX to Bristol. We're currently finding our feet as we grow from being freelancers to running a VFX facility of three! We're very proud of what we've managed to achieve so far.
Can you tell us how your journey from freelancer to studio owner took place?
I'm a film compositor. I left college in the 90s as an illustrator, but it wasn't long before computers we're taking over and I jumped on that wave, retrained as a graphic designer and headed to London. I can't say I enjoyed graphic design, but it gave me a good grounding in colour theory and eventually, through web design, coding.
I spotted an advert for VFX courses at Escape Studios. I took out a loan and signed up for the 12-week 3D course and the 7-week compositing course.
I revelled in three months of geekery and loved it! From there I worked around the London studios for about five or six years, mostly working on features before I felt it was time to get out of the Big Smoke.
I landed a job at Image Engine and took my family across the pond to Vancouver. After three months I jumped to Sony Imageworks and stayed there for about four years. Living in Vancouver was an amazing experience, but my daughter was growing up and I felt it was time to go home to spend time with our family. I didn't want to go back to London and heard there were things going on in Bristol, so that's where we headed.
I've now lived in Bristol for two-and-a-half years. I worked mainly on TV ads and documentaries as a freelancer, but always kept an eye out for an opportunity to start something new. I got to know a couple of other freelancers, an FX artist and a lighting artist who both had a similar background and, more importantly, a vision for the future. So that's where I am now – building that future!
What attracted you to ftrack Review? What problems did you feel it would solve for Primary VFX as a new studio?
We were looking for solutions for project and asset management. When we drilled down into it, what we needed first and foremost was a way to present work in progress to clients, to keep track of notes and comments and to know what version of the shot those notes related to. Our options were Shotgun and ftrack. We simply didn't have the time to dig in to Shotgun to set it up – ftrack Review was far easier to dive into it and it fit the bill perfectly!
As a startup, we're all working from home while setting up our physical studio. ftrack Review has been invaluable in collaboratively and remotely developing shots during this time. It's our dailies tool and it's crucial to the Primary VFX pipeline.
When the time is right, we will eventually upgrade to ftrack Studio, which will really change the type and size of the work we're able to take on and deliver.
What specific features in ftrack Review have been of particular use to Primary VFX?
I like how uncomplicated the interface is. You can be up and running and sending reviews out to clients in less than a minute. It's so easy for everyone to use and dive into a session. No one needs to be trained.
The addition of white labelling has also been great for us as a start-up. I can now add the Primary VFX logo to our review sessions, which really helps to strengthen our brand.
I would definitely recommend the software to other studios – in fact, I already have.
What does 2019 hold for Primary VFX?
Hopefully we'll be super busy with some great projects! In the coming months we'll be integrating production tools with software such as Nuke, Maya and Houdini. We'll be looking at tools that will help to pull together dailies sessions, RAM players for artists and project budget tools. We'll also collaborate with the wonderful local Bristol talent to design and build new tools that make finaling shots a smooth, collaborative, enjoyable process. ftrack will have a big part to play in all of this.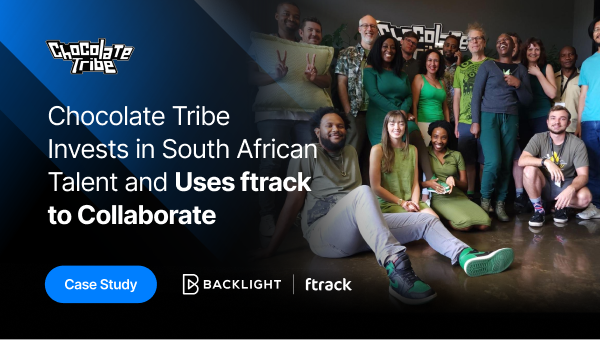 The VFX and animation market in South Africa is about to explode–and Chocolate Tribe has already put the right tools, and team, in place to lead the way. Chocolate Tribe…