MPC is responsible for some of the most impressive advertising content on our screens today. Here, Toya Drechsler discusses her role as 2D Supervisor and how global companies can still act like nimble teams.
How did you first get involved with the creative industry?
My name is Toya Drechsler and I'm from Munich, Germany. I was introduced to the entertainment industry from a very young age. My mother and grandmother were editors and my grandfather was a director/DOP. Plus my father is an artist and has shifted focus across all kinds of mediums over the years.
My mom showed me my first tips and tricks in Avid when I was eight years old. That would prove useful for school assignments and later on the production of an hour-long film about our graduation class.
My other passion has always been in numbers, expressions and functions. When I finished school, I looked for ways to combine my love for maths with my creative and editorial passions. Visual effects proved to be the perfect intersection.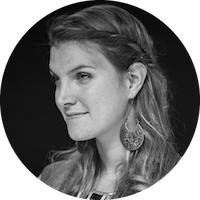 Toya Drechsler
2D Supervisor, MPC
"ftrack retains all the advantages of a small team but applies them to global projects."
What was your first role in the industry?
My first job was as intern at a German post-production house. I was just 19 years old. We worked with some major clients and did a lot of beauty work, cleanups and versioning. Over the course of six years I worked my way up from intern to a Quantel Henry artist, to working on Quantel EQ and learning Fusion at night. Finally I became a Flame artist.
How did you work your way to MPC?
I left Germany and moved to London to study Nuke. I wanted to learn the mathematics behind the nodes and principles of compositing. Starting out in versioning was a good way for me to understand the importance of working in a structured, collaborative way. Studying in London provided the script structures and compositing knowledge from the actual industry.
I got offered a job working on the Olympics Opening Ceremony and afterwards helped an ex-MPC supervisor open his own tiny studio in Soho. I stayed and started the company with him for a little over a year, which was an amazing experience. I had to work on several machines at once, run a Flame and several Nuke sessions at the same time and juggle freelancers and sister offices in different places. I did all while advising on the pipeline and having client meetings. It taught me a lot about departmentalizing stressful tasks and working through oncoming deadlines in a structured way.
Following this, I freelanced in London for a little bit and got recommended to MPC. I've stayed with them ever since.
What's your day like as 2D Supervisor at MPC?
My day depends a lot on the project I am working on at the time. That's one of the perks of working in advertising: there's a brand-new array of tasks every day.
As 2D supervisor my main goal is to deliver tasks, footage and feedback to all artists. I need to ensure that work can progress and that things are always moving in the right direction. This means giving feedback to over 25 artists while overseeing the timeline, versions and client sessions.
Another big aspect of my job is connecting departments within my project. I need to keep the conversation flowing around how we can arrive at the best possible result. This can range from offering 2D solutions to FX, CG generalists and lighters, to asking for modeling help for DMP re-projections or offering keying help to our roto department. Essentially, anything that utilizes everyone's time in the best way and gives our artists time to focus on improving their own part of the puzzle. It ensures we deliver above and beyond what the client asks for.
What are some of the most exciting projects you have worked on at MPC?
The most recent project I worked on was BMW "Legend". Here, an ordinary school run turns into an epic quest. In one scene, a horde of bankers attacks the parent's car. For this we had to widen streets, design a city setting and use plates for a big crowd. The car escapes only to be almost engulfed by a massive CG wave and attacked by a murder of crows. It was an exciting challenge. Several of our offices had to collaborate across several time zones, sequences and concept stages.
My favourite projects revolve around technical challenges I haven't faced before. Like reprojecting an entire ad, stabilizing and stitching cameras and conducting cleanup, DMP and CG comp work on top for Disneyland "Halloweentime", or building a tool to populate and reproject a realistically lit "Trophy City" for Honda.
Working on the Olympic Opening ceremony, several VR installations and some of Britain's beloved John Lewis ads have given me the opportunity to see reactions to the many months we put into projects up close. Those are experiences that I love the most about this job – tricking the human eye and creating beautiful imagery that resonates.
How has ftrack helped you as a 2D supervisor?
The use of ftrack helps me greatly in my work every day. As 2D supervisor it's vital that any and all information is clearly accessible to the entire team. With ftrack, you can package up and deliver feedback in an easily understandable way. The status of my projects are clear to everyone on the team at all points of the process.
My day starts and ends with going on the hunt for yellow "pending review" tasks in ftrack. Towards project end the producers and I get to experience the ultimate joy of watching the green "Approved" tabs surface across the shots and sequences!
Besides helping us keep track and ensuring no small tasks get forgotten, ftrack is also a great tool to analyze each step of the process retrospectively. You can always find ways to improve workflow approaches for upcoming projects.
What projects have you used ftrack on recently?
Most recently I used ftrack on a VFX-heavy BMW campaign. Following that I used it on a campaign of four Toyota campaign ads with a myriad of cleanup tasks and CG and DMP work, all intertwined in different length cuts and localizations. The status of every shot and artist task assignment had to be crystal clear to teams all around the world to ensure maximal productiveness. ftrack helped here. It also simplified review sessions and allowed the production team to pull up information, metadata and versions quickly without needing a lead artist to search for it.
Why does ftrack work so well for MPC specifically?
ftrack presents a way of retaining all the advantages of a small team – communication, accessibility, quick turnarounds – while applying them to global projects. ftrack keeps things flowing.
If a supervisor is busy with meetings and client presentations, work can continue as normal because collective notes and assets on ftrack are immediately accessible to the assigned artist.
There's also the integration that our pipeline team has built with MPC's existing software. We have a system in place which is invaluable when dealing with artists around the world in different time zones and clients both on and off site. We also retain metadata from camera files. So, when a last-minute client request comes in and a shot needs to be matchmoved, nobody has to dig through the set notes to find specific values.
What challenges do you think 2D supervisors face going forwards?
The main challenge we face is fast deadlines. We need to react quickly to feedback if we're to turn projects around in a specific timeline – and all while maintaining the high-quality standards of MPC. Working across multiple sites is vital in ensuring we can complete tasks efficiently. It's also very important that lead artists can instantly access assets.
Thankfully, there are lots of new tools enabling these things, like ftrack. It's all about effective collaboration and direct, clear feedback. With ftrack, each artist can feel heard and we can devote the majority of our day to the creative aspects of our roles, rather than going down the rabbit hole of coordinative requirements.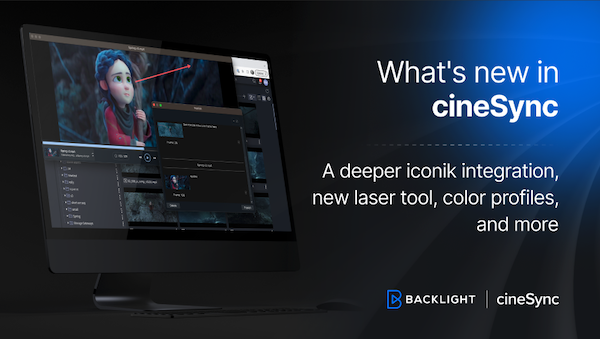 cineSync's latest update brings flexibility and precision to your cineSync experience, making it easier to connect your review sessions with media management and storage in iconik, introducing color profiles to…