We're pleased to announce that ftrack has passed a full security audit and penetration test by the highly respected cybersecurity consultant Bishop Fox.
We take security very seriously and continuously work towards providing the best security possible when managing projects or reviewing media via ftrack's platform. This new assessment means that ftrack's software continues to meet the high-security requirements of the creative industries today.
Let's take a closer look.
What did ftrack's security audit involve?
We hired Bishop Fox to ensure that ftrack meets the highest standards of cybersecurity testing. This is of critical importance to us as more of our customers expand their global workflows and cloud-based pipelines.
We chose Bishop Fox as they come with an impressive pedigree. Bishop Fox specializes in security consulting services for various Fortune 100 companies and eight of the top 10 global technology companies around the world. They also work with major studios, so we knew they were the right people for the job.
The assessment team conducted a hybrid application assessment of ftrack. This included a rigorous evaluation of the ftrack web application and a deployment review of ftrack's cloud infrastructure.
The end goal of the assessment was to monitor, evaluate and identify any security issues in these areas. To do so, Bishop Fox simulates real-world exploitation techniques. These include automated application vulnerability scanning, code review and manual penetration testing techniques to rapidly locate avenues of a potential attack.
We're very happy to share that, having put ftrack through its paces, the assessment team confirmed that the platform has passed all risk criteria.
Why we did this
ftrack aims to make your working life easier via efficient, effective project management tools. That goal can only be achieved if you're also working in confidence that your information is secure.
At ftrack, we understand that the security of your projects is business critical. Cloud-based implementations of ftrack are in use on productions by major studios, but we know that every user and every team – no matter the size – relies on our platform to make their data secure and confidential. That's why we strive to ensure any sensitive data remains under lock and key.
This positive assessment is but one more milestone towards the critical act of protecting this data. We're making a big investment in our security team so that you and other customers can work in the confidence that – even in a world where cloud-based tools and globally remote workflows are the norm – you can demonstrate to your clients that ftrack is secure and safe for use.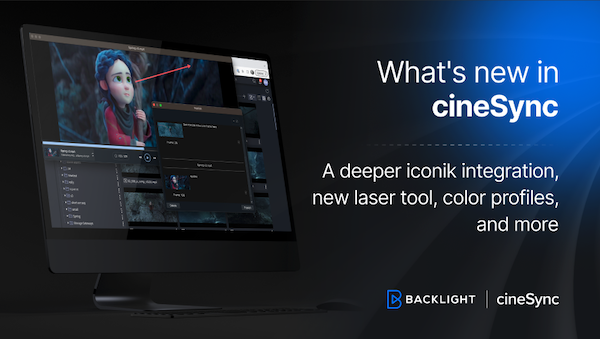 cineSync's latest update brings flexibility and precision to your cineSync experience, making it easier to connect your review sessions with media management and storage in iconik, introducing color profiles to…