We're pleased to announce that ftrack is heading to devcom 2019 this 18-19 August at Germany, Cologne's Koelnmesse and we'd love to meet you there!
devcom is an annual conference dedicated to the developers that create video games both large and small. While devcom's partner event, gamescom, is very much focused on the games themselves, devcom is all about the people who make them.
We're extremely excited to attend this year's conference and to learn from such an interesting group of developers. We're also excited to show off our new Unreal Engine, Unity and Perforce HelixCore integrations. Each integration has been designed from the ground up to make real-time animation and game development simpler, easier and more effective.
Meet the ftrack team @ devcom 2019
We'll be available for meetings at devcom 2019 from 18-19 August. We'd love to meet up and show you how our Unity, Unreal and Perforce integrations can improve your daily game dev workflow.
About devcom
devcom is the official gamescom game developer event and Europe's annual "must attend" conference. In cooperation with its international board of renowned game development experts and studio heads from indie to AAA, devcom creates a diverse conference program that is tailored to the needs of the global games development community, from beginner to top-tier veteran. It also serves as the perfect platform to easily meet and connect with industry and media representatives from all over the world.
Location
Congress Center East
Koelnmesse
Cologne
Deutz-Mülheimer Str. 51
50679 Köln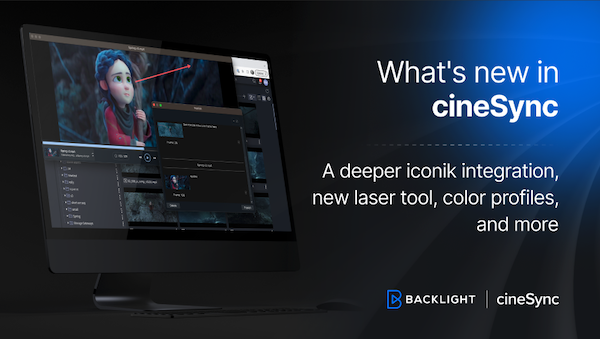 cineSync's latest update brings flexibility and precision to your cineSync experience, making it easier to connect your review sessions with media management and storage in iconik, introducing color profiles to…