We're heading to SIGGRAPH! We're excited to show attendees first-hand demonstrations of our Unreal Engine and Unity real-time animation integrations. We're also showcasing a host of other new platform features, including two-factor authentification and ftrack's localization for Japan and Spanish-speaking countries. Check it all out at booth 1131!
SIGGRAPH 2019 is nearly upon us, and we have plenty of new ftrack developments to show off over at booth 1131. Scroll down to learn everything you need to know about ftrack @ SIGGRAPH 2019, including what we're showing, when our drinks reception is taking place, and how to arrange a meeting.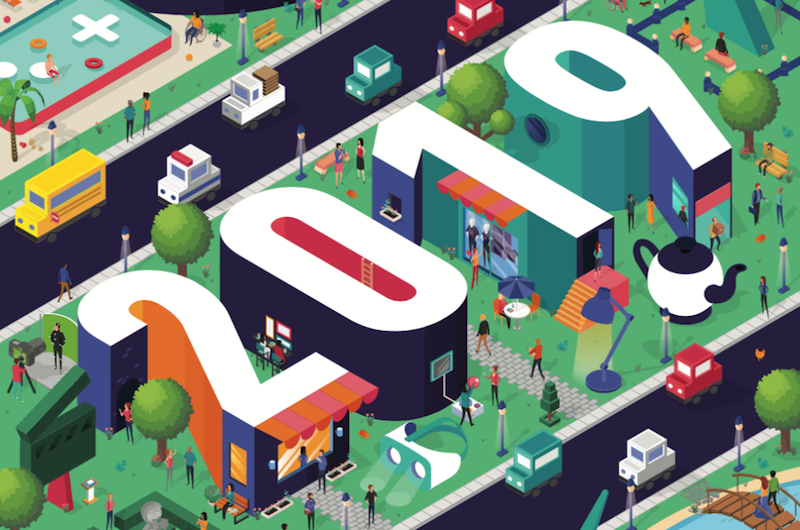 New ftrack developments at SIGGRAPH 2019
Unreal Engine and Unity integrations
Head over to booth 1131 to see in-person demos of ftrack's integrations with Unreal Engine and Unity for real-time animation and game development workflows.
As real-time workflows introduce new, more agile approaches to animation, production tools must keep pace. ftrack's Unreal Engine and Unity integrations are designed to help track and manage asset development and production on even the most versatile real-time workflows.
We're also showing demos of our new new beta integration with Perforce Helix Core, so be sure to stop by ?️
Improved security
Take a first look at ftrack 4.3's upcoming two-factor authentification, as well as ftrack 4.2's new private projects and several Bishop Fox-validated cybersecurity features.
ftrack Review version management
Users can soon manage and view assets directly within our media review and collaboration platform ftrack Review. We're showing off this functionality for the first time at SIGGRAPH.
Japanese and Spanish localization
Introducing ftrack's two new product translations for ftrack Studio and ftrack Review. These localizations follow hot on the heels of ftrack's recent Chinese translation and launch in the region. Exciting times!
We'll be at SIGGRAPH and available for meetings from 28 Jul-1 Aug. We'd love to meet up to chat about ftrack Studio, ftrack Review, our new Unreal Engine and Unity integrations and much more besides. You can find us on booth 1131.
You can also find us on the AWS Thinkbox booth 1203 at the following times. Head on over to learn about our use of AWS and how it's powering the next steps of ftrack.
31 July: 1.30pm
1 August: 9.30am
Cospective, the creator of remote review and approval tool cineSync, will also demonstrate its review and approval solutions at booth 1131 throughout the duration of SIGGRAPH, including their latest integration with ftrack Studio.
Imaginary Spaces & drinks reception
Special projects developer for film and game projects, Imaginary Spaces, will also present their latest and greatest on the ftrack booth. Head along at the below times if you'd like to meet with the team.
Tuesday, July 30: 3-5 pm
Wednesday, July 31: 3-5 pm
Thursday, August 1: 1-3 pm
Imaginary Spaces has also kindly sponsored our ftrack drinks reception, which takes place at booth 1131 on Tuesday 30 July at 4pm. Head over for drinks, chat, and a wind-down from the day.
Free SIGGRAPH entry with code ftrack19
Want to save $50 on tickets to SIGGRAPH? Simply use the free code ftrack19! This code will provide you free exhibits entry and save you $50 on all passes.
To register for a free entry pass to the largest computer graphics conference in the world, simply use the code ftrack19 when you begin a new registration.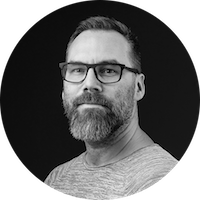 Fredrik Limsater
CEO, ftrack
"The last 12 months saw ftrack grow by 300%. We've channeled that resource into the product, notably into real-time workflows, security, and new localizations for new territories. We can't wait to show it all off at the world's largest event for CG professionals."
About SIGGRAPH
For over 40 years, SIGGRAPH has stood as the world's largest annual conference on computer graphics. From the latest visual effects and animation technology to VR and game design, SIGGRAPH 2019 offers courses, talks and panels that make for a crash course in the latest research and techniques. Attendees can explore the latest technology that's changing the workplace for CG and VFX professionals and join artists, researchers, students and pioneers who come from all of the world to forge bonds between ideas and each other.
Location
Los Angeles Convention Center
1201 S Figueroa St
Los Angeles
CA 90015
USA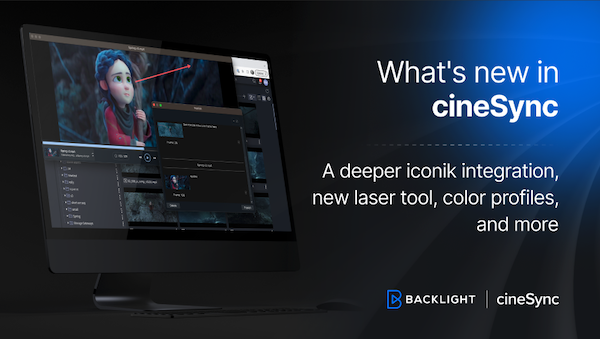 cineSync's latest update brings flexibility and precision to your cineSync experience, making it easier to connect your review sessions with media management and storage in iconik, introducing color profiles to…