When you don't know what the next hour holds, let alone the next day, staying productive can be a challenge. It's a problem particularly endemic in the creative industry, where client requests and unexpected design changes can throw carefully planned schedules out of the window.
Here's what you need to know to stay productive in an unpredictable environment.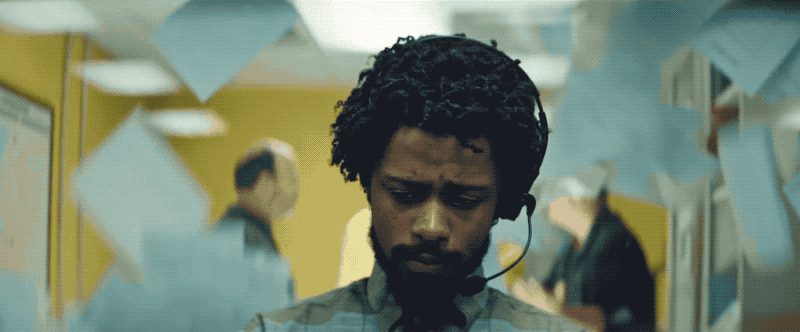 Make life easier with ftrack
Interactive desktop review. Go beyond the constraints of web-based reviews, wherever you're working from.
Streamlined web-based review. Draw on media and give feedback with real-time interactive synchronization.
Planning & scheduling, team management, production tracking, and interactive media review on creative projects.
Where are you on the organizational complexity scale?
Some jobs are beautifully simple when it comes to organization. Workloads are consistent, processes are manageable, and hours are the same each day. There may be advanced skills required of the work itself, but organization is manageable. In these jobs, you're working with resources under your control, within a stable ecosystem of co-workers and stakeholders.
Then you've got jobs that feel like a Rube Goldberg machine of inter-dependent moving parts, all of which need to be in just the right place at the right time. Often, each of those parts has a causal chain attached, where work must be briefed, outsourced, produced, edited, and finalized while fitting into the bigger picture.
Adding to the fun are unknown factors like clients' internal sign-off processes, unclear feedback, last-minute requests, and other surprises that can upset the whole ecosystem of your project.
Most jobs and workplaces rest somewhere between these two extremes. They flex in predictability depending on the time of year or the capacity of your in-house team.
However, there's no question that creative careers in VFX, post-production, and animation – and the increasingly complex pipelines they embrace – cluster at the Rube Goldberg end of the organizational complexity scale. By their nature, creative careers occur amid a complicated production system; they're always somewhat at the mercy of the unknown.
The factors that cause unpredictability are outside of your control, but you're still responsible for working with them to achieve success. Getting the job done within that setting is a skill in and of itself.
So what can you do to battle the unknowable elements of your work schedule?
1. Prioritize, adapt, and re-prioritize
Unpredictable work environments and carefully planned, detailed schedules may seem incompatible, but they don't have to be. The trick is to be able to respond and adapt your plans.
Be ready to let go of the to-do list you made in the morning – or even five minutes ago – and re-prioritize your tasks and those of your team.
You need to be able to do so in a way that maintains momentum, rather than slowing you down. It helps enormously to have a scheduling tool that's designed for flexibility and allows you to change plans with agility. Production tools like ftrack Studio enable you to re-assign and re-prioritize as the needs of a project ebb and flow.
2. Don't "learn to say no"; communicate
It's easy to suggest "learning how to say no" to requests that don't fit into your schedule, but for some roles, that's an indulgence that won't fly when deadlines loom.
In the creative industry, it's better to learn the nuanced art of accepting a request while also clarifying your current priorities and available time to take on the new work.
There is nothing more crucial in the production environment than communication. Illuminating a supervisor or coordinator on your current workload and the impact new requests will have won't make unpredictable work disappear, but it will make that all-important process of adaptation and re-prioritization so much more effective.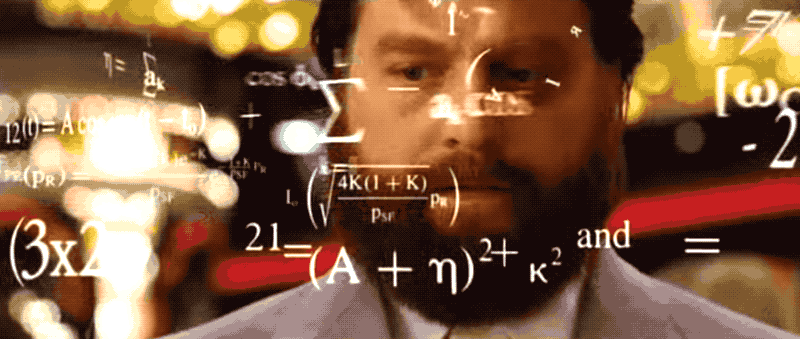 3. Think ahead, where you can
Putting in the work up front can save you more time later down the line.
We recently spoke with a studio working on a VFX-heavy cinematic blockbuster sequence. The brief they received didn't require any close-up shots of an asset, but the team built in significant detail nevertheless. When the creative brief inevitably changed later down the line, and the production requested closer shots of the asset for a new angle, that extra work up front kept everyone's schedule in line.
Admittedly, anticipating unexpected shifts in creative direction is more often than not pot luck. However, with experience and client familiarity, you can lay at minimum a general framework of predictability over an otherwise unpredictable production.
4. Have a Plan B
Unpredictability works in two directions: from feast to famine.
Unexpected requests can precipitate a frantic rush to do everything at once. But you can also find a day you'd planned to spend on a new animation becomes dead time when feedback from your client doesn't materialize.
At times like these, you need a Plan B: productive, non-urgent work that you can slot into your schedule at zero notice.
Develop 'slow burn' tasks that are on standby to keep you and your team profitably engaged when workflows are blocked. It could be an in-house marketing project, helping out another department, or running a few sections of a MOOC that develops new skills.
Plan B tasks help keep frustration to a minimum, strengthen team morale, and contribute positively to longer-term goals.
5. You don't have to be a perfectionist
When the work's coming in hot and you're no longer able to focus on the one task you'd like to, cut yourself some slack.
Sometimes, multi-tasking is as much a necessity as it is a skill. When that happens, don't burn out by insisting on utter perfection from every new item that's now filling up your to-do list. Do what you can with the time you have available. (Perhaps the Pomodoro technique could help to focus your energy.)
6. Have faith in your resources
A significant factor in surviving, and even thriving, in unpredictable work environments is maintaining confidence that you can solve problems as they arise. An optimistic approach can make your job less of a stress-multiplier and more of an adventure. According to the Harvard Business Review, it's an essential ingredient of workplace resilience.
A crisis can also be an opportunity. Each unexpected twist and turn in your schedule is a chance to develop your ability to solve problems under pressure and show off your initiative. You may not always succeed at keeping all the balls in the air, but even that one time it does go wrong, there's a chance to learn something useful for the next period of uncertainty.
7. Ask for help!
Earlier, we stressed the value of communication in creative work. Communication goes hand in hand with another fundamental production environment skill: collaboration.
Creative teams are just that: teams. The Rube Goldberg nature of the production pipeline is complicated, but working with your colleagues makes it easier to find new ways to send those marbles through the machine.
If you ask for help from your team (and, in turn, supply it when requested), it's easier to work through those periods of unpredictability.
Working together is the key to navigating the trickier waters of your schedule.
DYK: ftrack Studio makes it easy to prioritize, re-prioritize and adapt as the needs of your project change?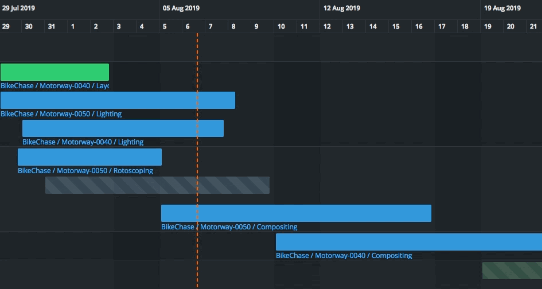 Improve your productivity and reduce creative stress. Try ftrack Studio's project management tools today to optimise production on complex creative projects. Or start with ftrack Review – a simple way to collaborate, communicate and iterate.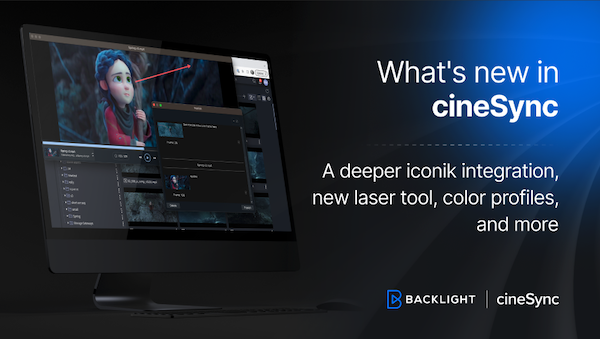 cineSync's latest update brings flexibility and precision to your cineSync experience, making it easier to connect your review sessions with media management and storage in iconik, introducing color profiles to…