We're pleased to announce that ftrack is at BIRTV 2019 this 21-24 August! You can find us in Hall8, stand 8B33.
The Beijing International Radio, TV & Film Exhibition (BIRTV) is the one of the most influential exhibitions for the broadcasting industry in Asia. We're excited to hit the show floor and reveal all that's new in ftrack!
We're on hand to discuss what's new in ftrack Studio 4.2, our recent developments in ftrack Review, and our integrations with Unreal Engine and Unity for real-time animation.
ftrack talk @ BIRTV TV Talk
Jason Zheng, ftrack's Product Support Specialist, is taking to the stage at BIRTV to discuss ftrack and its support of film production and pipeline management.
Head on over to Hall 5 learn all about the latest in ftrack and how it can help boost your next project!
When: 13.30-14.00pm, August 22
Where: Second Floor, Hall 5
Learn more about ftrack's BIRTV talk
Meet the ftrack team @ BIRTV 2019
We'll be available for meetings at BIRTV 2019 from 21-24 August. You can find us in Hall 8, stand 8B33.
We'd love to meet up to discuss all that's new in ftrack Studio and ftrack Review and how the platform can help your next project over the finish line.
If you'd like to schedule a meeting with the ftrack team at BIRTV 2019, you can do so via this link. Alternatively, please contact us and let us know when you'd like to meet.
About BIRTV
Beijing International Radio, TV & Film Exhibition (BIRTV) is one of Asia's largest broadcast conferences, and has been well received at home and abroad. BIRTV concentrates on content, gathers the latest developments, and showcases global inspiration and technical innovation. As the market of China continues to grow, this exhibition establishes an inspiring platform for the brightest minds with finest products in the industry to gather and interact.
Location
China International Exhibition Centre
6 N 3rd Ring Rd E
Chaoyang Qu
Beijing
China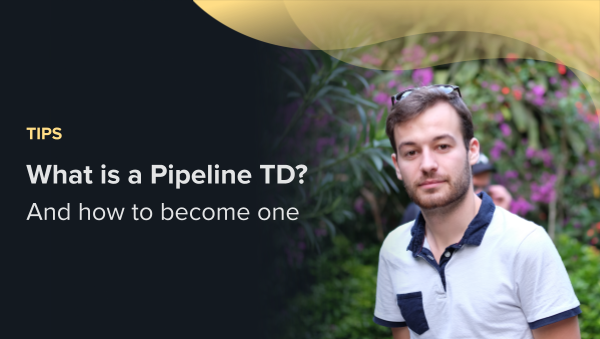 Lead Pipeline TD Clement Poulain discusses the pipeline TD role in post-production and reveals how you can set yourself up for a role in the industry.