We're pleased to announce that ftrack is heading to IBC this 13-17 September – and we'd love to meet you there!
Meet the ftrack team @ IBC 2019
We'll be available for meetings at IBC 2019 from 13-17 August. We'd love to meet up to discuss all that's new in ftrack Studio and ftrack Review and how the platform can help your next project over the finish line.
You can find us on the AWS booth in hall 5, stand C80 at the following times:
Friday, 13 September: 10.30am – 6.00pm
Saturday, 14 September: 9.30am – 6.00pm
Sunday, 15 September: 9.30am – 6.00pm
Monday, 16 September: 9.30am – 6.00pm
Tuesday, 17 September: 9.30am – 4.00pm
If you'd like to schedule a meeting with the ftrack team at IBC 2019, please use the calendar below. If you can't find a suitable time, please contact us.
About IBC
IBC is on of the world's most influential media, entertainment and technology shows. In 2018 IBC attracted more than 55,000 attendees from 150 countries around the world, exhibiting more than 1,700 of the world's key technology suppliers and showcasing a debate-leading conference.
Location
RAI Amsterdam
Europaplein 24
1078 GZ Amsterdam
The Netherlands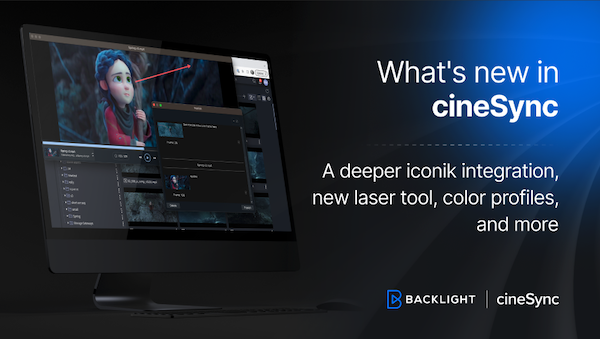 cineSync's latest update brings flexibility and precision to your cineSync experience, making it easier to connect your review sessions with media management and storage in iconik, introducing color profiles to…