A few years ago, we revamped ftrack's scheduling tools. We've been listening to your feedback ever since and have gradually refined the options available. The latest addition is the filter timeline views feature, which arrived in ftrack Studio 4.2. Let's take a look!
Creative projects are complex, with lots of departments working on many different tasks. Using filters, you can strip away some of the noise. The feature allows you to filter the schedule to focus on the information or data that is most pertinent to you at the time.
It's a convenient tool that can improve your workflow and project insight. We thought we'd take a closer look and show you how you can filter down to specific information in the team planner. Let's get going!
Using filters
There are many examples of how you can use this feature. For this example, we'll look at a scenario where you specifically want to view the current workload of your compositors.
First, let's navigate to Overview. Switch to Projects and select the timeline view: this will display your full production schedule. In this example, all of our projects are visible, with the overview schedule and important milestones already loaded in.
Let's narrow down to the activities in the Compositing department. To do this, open the Filters panel. Add a filter for "Timeline" and filter the calendar to show "Compositing" events only.
Great! Now we only see events for the Compositing department. But what about each of the compositors as individuals? What are they up to?
Let's switch over to the Projects and Users view. This view enables you to see both the project schedule and the activities of your specific artists in one view.
You can now also filter the Users view based on the Compositing group.
You now have a view setup focused on your compositing department, which also shows the compositors group with their vacations and availability visible.
Working with filters in this way helps to navigate complex projects and make resource-based decisions with greater oversight on capacity.
Want to know more? Don't hesitate to let us know if you have any questions about filtering in ftrack's scheduling view. We'd be happy to chat with you about it!
Try ftrack Studio for free and plan your next project with precision. No credit card required!
Try a free 7-day trial of ftrack Studio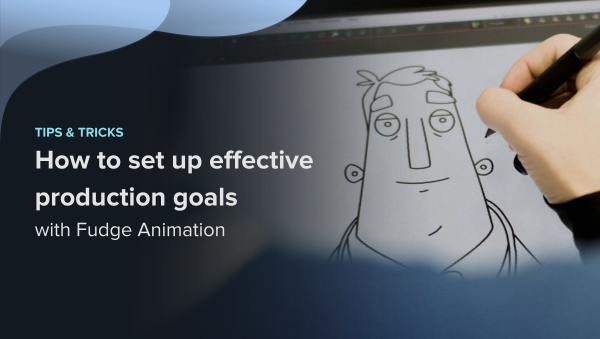 The Fudge team discusses how they create effective and achievable production goals that result in great animation, without going over deadline.