We're pleased to announce that ftrack is heading to b'Ars this 6-7 December!
Meet the ftrack team @ b'Ars 2019
We'll be available for meetings at b'Ars 2019 from 6-7 December. We'd love to meet up to discuss all that's new in ftrack Studio and ftrack Review, our acquisition of Cospective, and how our platform can help your next project over the finish line.
You can find us on the Exhibitors and Job Fair Area in the foyer on the 4th floor, on the following days:
Friday, 6 December
Saturday, 7 December
If you'd like to schedule a meeting with the ftrack team at b'Ars 2019, please use the calendar below. If you can't find a suitable time, please contact us.
About b'Ars
b'Ars – also known as the Barcelona International Arts & VFX Fair – is a highly specialized VFX and filmmaking fair that gathers the VFX industry's creative talent for an entertaining and insightful two days in the Spanish city. From VFX to animation, video games, TV productions, and VR, every aspect of digital content production is considered. b'Ars acts as a meeting point for people from all stages of their careers, be they students, professionals, or members of the public with an interest int he craft.
Location
Design Museum of Barcelona
Plaça de les Glòries Catalanes, 37
08018 Barcelona
Spain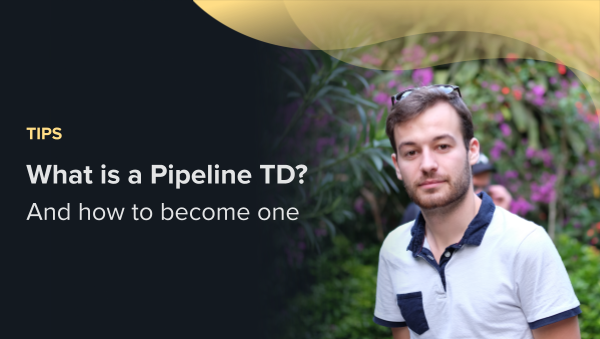 Lead Pipeline TD Clement Poulain discusses the pipeline TD role in post-production and reveals how you can set yourself up for a role in the industry.