Brazil's O2 Post (part of O2 Filmes) reveals its custom DaVinci Resolve integration and how it makes decisions with data from ftrack! Over the past four years, O2 has used ftrack Studio to run hundreds of projects. We caught up with O2's Managing Director of Post Production, Paulo Barcellos, to learn how its used the ftrack API to make decisions and create faster.
Can you tell us a little about your work with the ftrack API?
ftrack Studio and its API have been hugely beneficial to O2 Filmes over the years. We've used it to customize ftrack in many ways.
For instance, we have used the API with our internal time tracking system to gather more information about how the artists spend their time. This approach is beneficial as we can base bid times on actual previous experience and predict work with far more accuracy and clarity.
We also have customized ftrack's schemas quite a bit too. We're a one-stop-shop at O2 Filmes. Alongside VFX, we offer dailies, editing, grading, and delivery services. We tailor ftrack to help us work across all of these offerings. If someone is checking footage from set and archiving it to LTO tapes, they will go through a checklist in ftrack, so they don't forget any of the steps. Each time they check something as done, the appropriate linked task also gets set to 'done'.
How have these developments made O2 Filmes more efficient as a creative studio?
Working in this way with ftrack Studio ensures that everything is up-to-date, and everyone is on the same page. We can get a clear picture of our productions as they stand; this is crucial, as we have a lot of different projects running at once across all the various stages of production.
We are also able to evaluate artists and supervisors with ftrack Studio. We gather a lot of data, which we can consider and conclude from later on. We can, for instance, know that working with a certain DOP, we take more time to perform chromas. That can allow us to take a different approach on the bid stage, or even better; we can give that DOP more support on the next project so that we get a better picture quality on those shots.
We can also analyze clients and measure the number of shots reworked per project. Using that data, we can adjust bids for the next project with that client when working with the same producers or directors. We can reduce the price if we know a director doesn't tend to request a large amount of extra work.
The amount of data you collect is the key to having useful analytics. ftrack Studio gives us that data and helps us to make meaningful, beneficial decisions.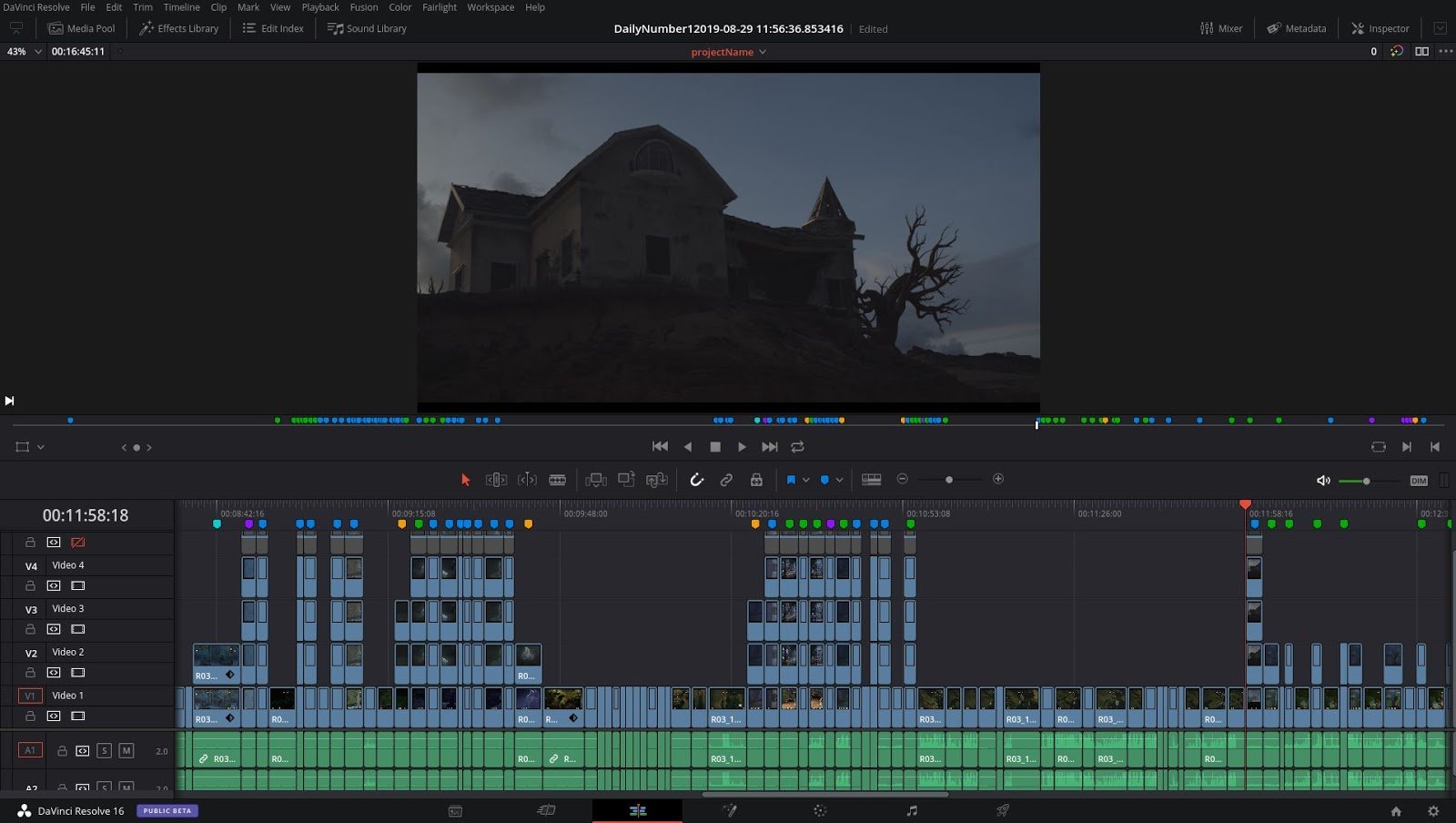 Can you tell us about your dailies workflow that links ftrack with DaVinci Resolve?
We have created a pipeline that tracks the shots and tasks from ftrack and loads them in context in Resolve. We can then export the cuts so that we can track shots and cut changes.
Our dailies pipe loads the shots in context using ftrack Connect. We load different versions and types of files in separate tracks in Resolve. We can switch to the offline, a DPX, or EXR, the rendered proRes, and even the stereo version of the shots. We also add markers to understand the status of the shots, and we can comment on shots inside of Resolve. The notes and status changes then filter back to ftrack.
DaVinci Resolve is a big part of our pipeline, so working in this way is essential. We have developed tools to conform the material and name the shots from inside DaVinci Resolve. We can also create Nuke and Fusion scripts for each of the shots and create the shots in ftrack from there.
As our color pipeline is also all inside Resolve, we eventually plan to link the dailies with the color pipe. Our team can then see the shot in context with the latest color from the colorist. It's impressive just how customizable ftrack Studio is, and that we can use it to build out and achieve such efficiency-boosting concepts.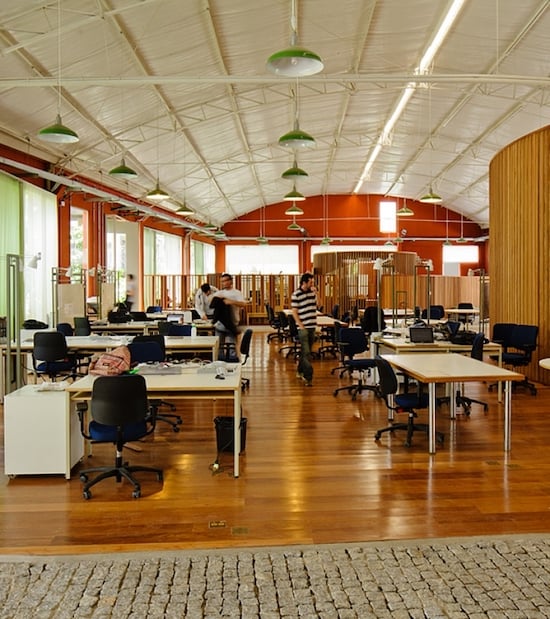 How do you foresee this new pipeline helping you to deliver better quality work?
We have developed this pipeline for one of the biggest projects we currently have in-house: a film with some 600 VFX shots. The new pipeline is a huge help there.
Our broader vision for the tool is to use our supervisors' time as smartly as possible. If we can make it easier for them to see things in context, and minimize the time needed to provide feedback, then we can make our whole process a lot more streamlined. If the artists also have a quick way to see their work in context, they also use less of supervisors' time, and they can see their shots and fix problems before they even go to dailies.
We have also noticed that a timeline is a lot more natural way to see the progress of a film. The colored status markers gave us a fantastic new way of viewing status at a glance. We can see very quickly how the film is doing and also spot very quickly where any problems may be. ftrack Studio has genuinely helped to build all of this out – it's made us a bigger, better, faster operation.
Tailor ftrack to the way you work
ftrack's API is deeply customizable, allowing you to tailor the platform to your studio's unique needs.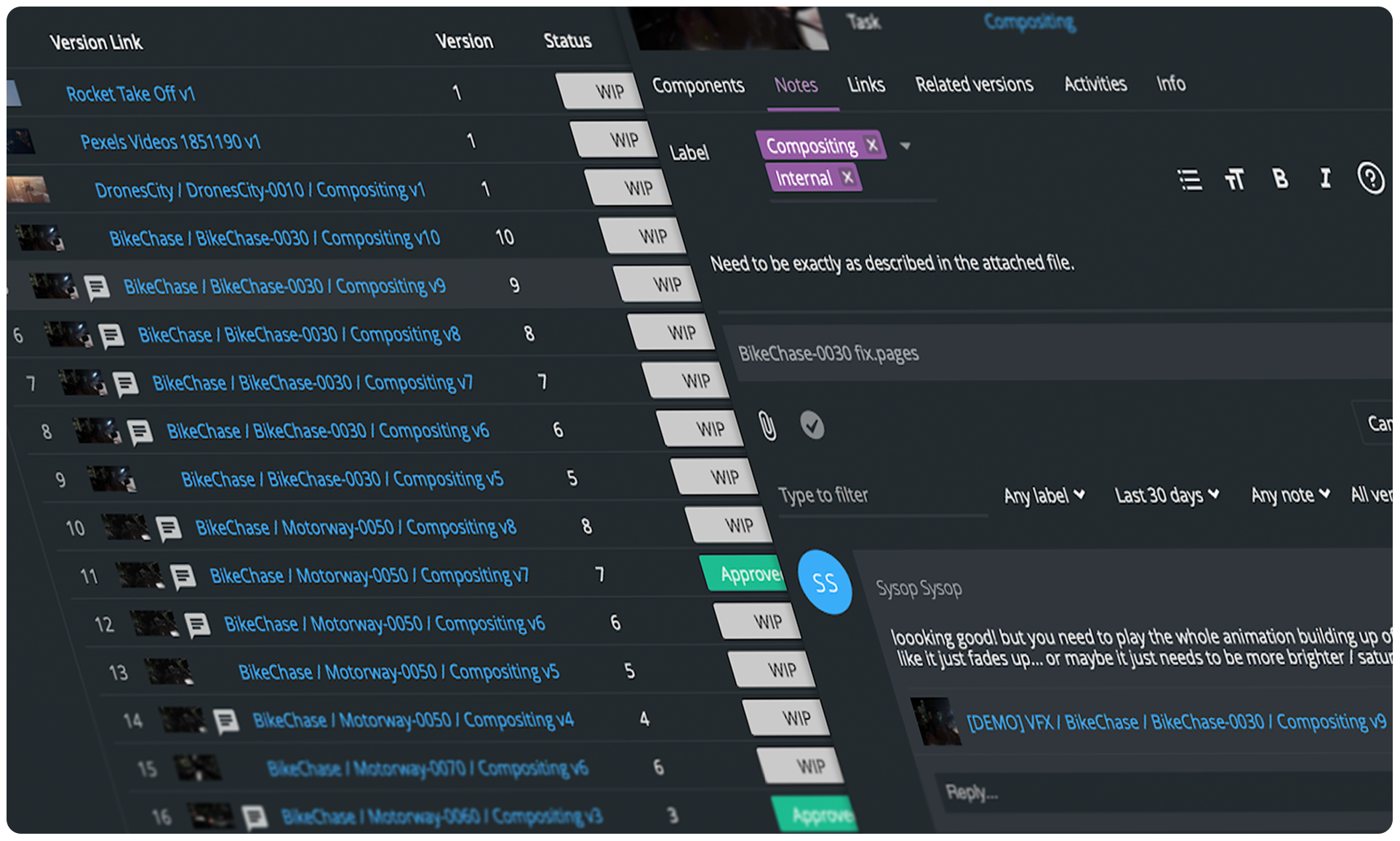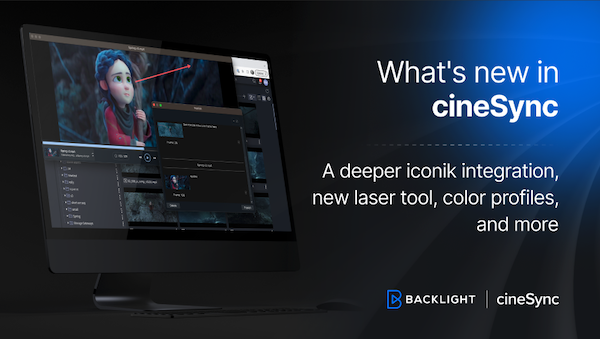 cineSync's latest update brings flexibility and precision to your cineSync experience, making it easier to connect your review sessions with media management and storage in iconik, introducing color profiles to…