We thought we'd share a few of our highlights from over the year, alongside an overview of some of the biggest updates we released across the ftrack platform. But first, let's dive in with everyone's favorite way to sign-off the year – with some celebratory numbers!

Fredrik Limsater
CEO & Founder, ftrack
"The highlight of 2019 for me was, of course, our acquisition of Cospective. But I'm also immensely proud of our growing team, expanding our team in the US and China, and hiring a CRO and CTO. We've built a fantastic senior team, which allows me to focus on the company vision and goals to continually improve everything that we do."
The year kicked off with our ftrack LA user group at The Mill LA. A big thanks to the team at The Mill for helping out and hosting the event. We had a great time meeting with our users and chatting about what they hoped to see from the year ahead.
We also laid the groundwork for two big ftrack features. Our dev team was hard at work preparing for our official support of Python 3. That work has now come to fruition, and is ready and raring to go! The team also released our Perforce Helix Core plugin beta…which is now alive and kicking! Access it here ?
We also attended Vertex in London (see you again in 2020!) and FILMART in Hong Kong. And we interviewed a ton of our users: a big thanks to The Mill, Pinta Studios, MPC, Steelhead, dupe vfx, and CBS's Late Night Cartoons!
Yamin Yu
General Manager China, ftrack
"2019 was an exciting year. Customers such as NetEase and Yuewen recognized what ftrack can do, and I've had fantastic feedback from CEOs at some of the most prominent VFX and animation companies in China. There's been a lot to smile about!"
In April, we introduced you all to ftrack Review – our new media review and collaboration platform for creatives. We're so pleased to hear that users around the world have enjoyed using the software to manage their creative feedback. We've got lots of plans to make ftrack Review even bigger and better, so watch this space in the months to come ?
We were also thinking a great deal about the creative industry's use of real-time in post-production. That's why we unveiled our Unity and Unreal Engine plugin betas, which we can't wait to officially launch next year!
We also joined the Academy Software Foundation, passed a Bishop Fox security audit, launched ftrack Studio 4.2, showcased at NAB Show, FMX, and Annecy, spoke to Animatrix, Mindful Education, MPC, and dupe vfx to learn about their use of ftrack, and welcomed Magnus Eklöv as our CTO.
Phew ?
Emma Back
Front-end Developer, ftrack
"One of my favorite features to work on this year was the updated Project Home in ftrack Review. It provides the user with a quick, clear overview of any project, such as the latest feedback, key figures, and updates on reviews, versions, and project members. It was a great project to work on as we continue to develop Review!"
Development on ftrack Review continued into July as we released our first wave of new improvements to the platform. We also released our Adobe Illustrator integration, which joins those with After Effects, Photoshop, and Adobe Premiere Pro in our goal to make creative workflows simpler.
We were also very proud to show off the stunning work created by our imaginative customers in the ftrack 2019 showreel. It features a frankly mind-boggling array of work produced by some of the best creatives working around the globe. Check it out for CG jaguars, dancing robots, and a rampaging Tyrannosaurus ? ? ?
We also put Blue Zoo Animation, Cinesite, and dupe vfx on the hot seat to learn about what ftrack means to them. You can watch the full video just below! Thanks also to Luma's Raphael A Pimentel, Artifex's Kimberley Walker, Vision Holdings, Fox Telecolombia, and Boulder Media, all of whom took time out of their day to say nice things about the tools we build ?
Rory McGregor
General Manager Australia, ftrack
"We've enjoyed hearing feedback from our customers – whether from JJ on Star Wars, on Jon Favreau on Lion King, or the whole team on Game of Thrones as they finished up their final season. Ultimately, we're all just film geeks. We're very proud that we can provide our bit that makes filmmakers' lives easier."
The last three months were some of the most exciting in our company's history. We made our first acquisition in Cospective: creators of the industry-standard review and approval software cineSync – not to mention home to the foremost minds working in collaborative media technology today! We're so thrilled to have them as part of the global ftrack organization, and to work on some exciting things in 2020.
We were also thrilled to launch our brand new plugin with Houdini, which we're pleased to bring to users of SideFX's procedural software around the world. In these three months we also launched ftrack 4.3 (and introduced 2FA), met our UK users at the ftrack London user group (you're all wonderful), completed a TPN assessment, and launched the second wave of updates to ftrack Review.
Our CTO Magnus also took to the stage at the 4th International Summit of Motion Picture Special Effects in Shanghai, and we showed off our new creative integrations at Adobe MAX and b'Ars. And once again, we'd like to send out a massive thanks The Mill's Jason Monroe, Mackevision's Thorsten Kaufmann, O2 Post, and Cloth Cat Animation, who took the time to tell us about why they love our software.

Lorenzo Angeli
Pipeline Solutions Architect, ftrack
"I've particularly enjoyed working on ftrack Studio's real-time integrations with development tools Unity and Unreal Engine, coming in 2020. I've also loved preparing ftrack's API for the new landscape of Python 3 coming in January. These endeavors are just the tip of the iceberg though – there's so much more to come for ftrack in 2020."
Before we go to begin our Christmas preparations, we'd like to say a final – and huge – thanks to all of our customers, to everyone who gave us feedback, to everyone who helped to build the ftrack platform, and to everyone who has offered advice, support, or shared a few drinks with us at the many conferences we attend throughout the year. ftrack truly wouldn't be what it is without you. Thank you for believing in and supporting our vision to make life easier for creatives around the world.
Here's to an even bigger and better 2020. We can't wait to show you what we're working on next! ???????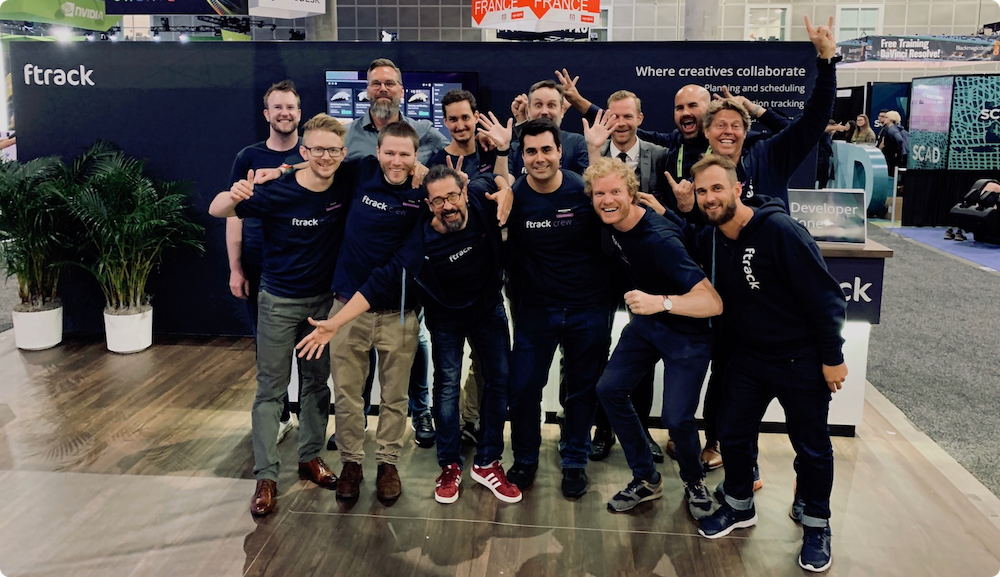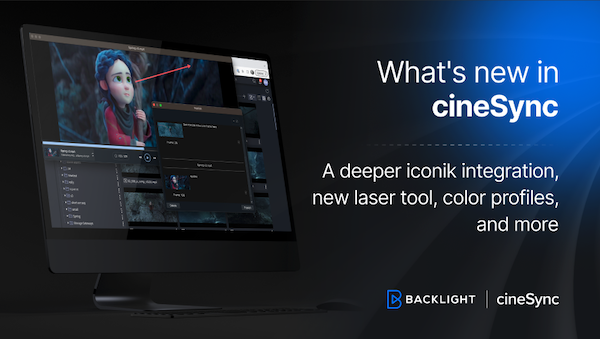 cineSync's latest update brings flexibility and precision to your cineSync experience, making it easier to connect your review sessions with media management and storage in iconik, introducing color profiles to…