We spoke to Samantha Pedregon, VFX Artist at The Mill, to learn a little about how she went from working as a runner to delivering cinematics for one of the biggest game launches of all time. See what she has to say about learning new tools, playing a role in the VFX community, and using ftrack to collaborate with her team…
How did your eight-year (so far) journey in VFX start out?
Getting into the industry was challenging. My demo reel needed work, so people weren't hiring me, but I needed the experience to get better! Unpaid internships weren't ideal, but I was desperate to learn and improve. After a few years of jumping around smaller studios and honing my craft, my friend had told me about The Mill and the runner positions they offered.
Can you discuss your first experiences at The Mill?
As a runner, I was part of the client services team that kept the studio running. That involved anything from going into suites with clients to take care of food/drink needs, running errands for projects, arranging team lunches, and more. I was involved with a lot of small tasks, but being a runner also helped me to meet a lot of people in different departments. I made friends in CG, and after three months they requested my help on a project during the busy Super Bowl season. They realized I had more than just beginner-level skillset! I proved myself on that job and was fortunate enough to stay in a Junior VFX Artist role. In this position, I contributed to background assets and camera tracking. That gave me a great foundational understanding of the creative process, which came in hugely beneficial following a promotion to my current role of VFX artist.
What are the hardest hurdles to overcome in landing a job in the industry?
It's hard to get your foot in the door. You need a super-impressive reel. It's why I ended up taking on so many unpaid internships.
In terms of advice for others, I'd say keep making things even on your own time. The more you're doing, the more potential employers can see the potential of where you're going. I would encourage anyone to look for companies like The Mill that offer runner positions and paid internships. It is so valuable as these roles provide real potential to move up.
Something special about The Mill is that a lot of the artists started as runners. To see leads, even our Chief Creative Officer, and know they began as runners too – that made me feel like I was in the right place. And it meant my supervisors understood my position and wanted to see me grow and improve.
When I see new runners now, I always make an effort to introduce myself and let them know that this place will take care of you if you work hard!
Can you please talk a little about your day-to-day at The Mill?
The majority of days start with checking emails to see what's happened while I've been sleeping. We have many colleagues in different time zones, so I check in on everything for jobs, references, and new tasks. I then dive into various tasks!
When I first started in this position I worked on stadiums, then transferred into automotive/car, then game cinematics, and now I'm working on VR/AR projects, which is a new challenge. The methods are similar but necessitate different workloads and pipelines, so I am learning so much (but still using my foundational skills!)
I enjoy the way I work on different jobs every month or two at The Mill. It keeps things varied! Crunches can be hard, but the team I work with is so talented I never feel by myself. It makes working here so valuable and enjoyable no matter the task at hand.
What new tools and tech help artists to overcome creative challenges today?
Some of the challenge is due to technology is always changing! I learned to model a certain way but often discover new software and new things to master. Working with Mill employees who've been here a while, it's interesting to hear about the sudden surge in new tools over the years. New technology is great in that it means we can experiment and try new things. However, we always need time to learn the solutions thoroughly and explore their full potential.
New tech is always welcome, though. I get very excited when something that used to take five hours now takes five clicks! It increases productivity, so there is more time to finesse projects.
How do you stay current with the new tools and processes introduced to the industry?
It's a mix of following companies on social media and meeting new artists. If you stay in a bubble, you forget how to look outside of it. Through social media, I see what others are shouting about. Everyone is willing to share knowledge either in person or via YouTube demos for new software. I can then dive deeper into things, and before I know it, I'm the one championing something and being an advocate.
It's great to be a part of that wider community. New artists will say to me, "Did you know that this software could also do this?" and we'll strike up a discussion. It's all about sharing and learning from one another.
Is collaboration essential to the work that you do?
Absolutely. You can take a job beginning to end alone, but other artists will always see things you won't. They provide a fresh perspective, suggest different directions, new ideas and views. That might even trigger inspiration that enhances the final result. Collaborating improves the work – and makes it easier – for everybody.
How does ftrack help with your work as a 3D generalist?
The first time I used ftrack Studio was for a CG-heavy project with so many different assets and a huge environment. Using ftrack helped me see the full picture of where things needed to go and the status of each asset. If I didn't have ftrack I would have had to make notes in a notebook, which wouldn't have worked considering the project's complexity.
With ftrack, I knew when an asset was complete, with modeling and texturing information all updated in real-time. Our production team used ftrack to monitor progress too, so they don't need to request updates repeatedly. That kind of quick communication is crucial.
I don't use a notebook anymore. I can't imagine doing a project without ftrack to hand.
What do you enjoy outside of work that helps you to be a better artist?
The main thing I do outside of work is playing video games. There are so many different genres, ways to play, and so many different stories that it gets you into thinking. I'm drawn to elaborate stories, beautiful environments, and concepts that inspire me to dive deeper into certain things. For example, games with a robotic aesthetic or prehistoric setting lead me to dive into how they were made and explore different creative visions.
I also model outside of work on personal projects, to get into a mindset and environment where I have total creative freedom. Which, of course, helps me to improve and deliver even better work for The Mill!
Interested in trying ftrack Studio?
Start your free trial and see how ftrack Studio can help you to collaborate on and deliver your creative projects.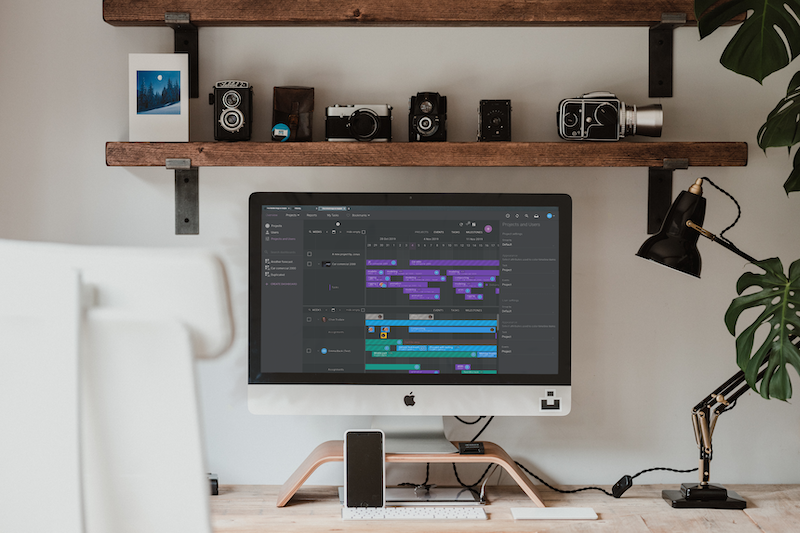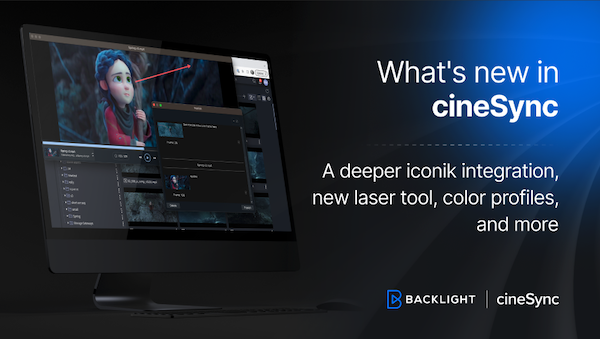 cineSync's latest update brings flexibility and precision to your cineSync experience, making it easier to connect your review sessions with media management and storage in iconik, introducing color profiles to…