Helix Core and ftrack Studio's latest integration update provides version control, security, and traceability for digital assets in the film, animation, and video game industries.
Perforce, the provider of solutions to enterprise teams requiring productivity, visibility, and scale along the development lifecycle, have today announced a new technology partnership with ftrack. In partnering on this integration, Perforce and ftrack will combine their unique offerings to deliver the best value to the customer and the creative industry.
Helix Core provides version control for digital assets. Film, animation, and video game studios can use Helix Core to version and store files with built-in security, compliance, and traceability. This increases visibility, enabling studios to see who has access to an asset and what changes have been made.
Perforce and ftrack are already partnering on an integration to help studios accelerate creative production workflows. Together these tools connect teams and give them faster access to the files they need.
"We're excited to partner with ftrack. The Helix Core and ftrack Studio integration delivers increased throughput, visibility, and traceability while securely storing and managing assets in a globally scalable and secure production workflow."
With a portfolio of scalable DevOps solutions, Perforce helps modern enterprises overcome complex product development challenges by improving productivity, visibility, and security throughout the product lifecycle. Perforce's product portfolio includes solutions for Agile planning & ALM, API management, automated mobile & web testing, embeddable analytics, open-source support, repository management, static code analysis, version control, IP lifecycle management, and more. With over 20,000 customers, Perforce is trusted by the world's leading brands to drive their business-critical technology development.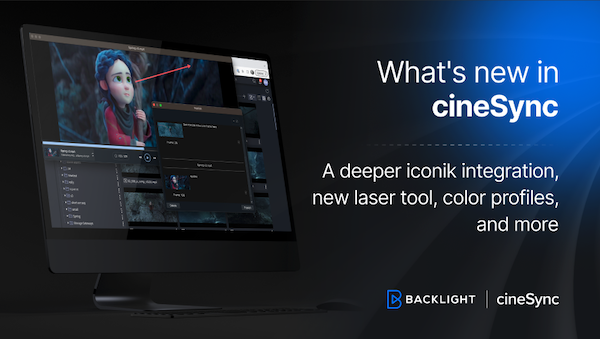 cineSync's latest update brings flexibility and precision to your cineSync experience, making it easier to connect your review sessions with media management and storage in iconik, introducing color profiles to…