Oscar Wall joined ftrack as Chief Revenue Officer in 2019. We caught up with him to learn about his career, his role at ftrack, and how he's helping the company to scale as we grow into exciting new spaces and launch new initiatives.
What are your primary responsibilities as CRO at ftrack?
Providing tools and structure to, and paving the way for, our various commercial teams, so that they can provide as high a quality of service as possible to our customers, partners and prospects alike. In my view, the CRO is also responsible for helping our Product organisation's strategic work by consolidating and prioritising feedback and insights from our global customer base. It's a very exciting remit, especially here at ftrack, where I'm privileged to work with amazing colleagues every day, and where the company culture so explicitly puts the customer front and center.
What interests you most about the media and entertainment industry?
What's not to love about an industry as creative, exciting and fast-paced as the media and entertainment industry? Even though ftrack works in the background, it's still inspiring to know that we've helped play a small part in helping what started as a creative, inspiring or funny idea make it all the way from a script to something millions of people enjoy on screens around the world.
What do you enjoy most about your role?
Although I admittedly do like to crunch the numbers and dig into data, what I enjoy the most is undoubtedly the camaraderie with, and, frankly, the chance to learn new things from, my colleagues. It's incredible how much talent Fredrik and the founding team has managed to amass here at ftrack over the years, and perhaps even more amazing how everyone is genuinely such good, decent and hardworking people.
What is your background prior to joining ftrack?
I've worked with B2B SaaS companies more or less all of my career. Early on in the US, where I, straight out of college, got the chance to be part of building a platform for video-based learning/professional development, and later on in Europe with Videoplaza and Ooyala and our ad tech and content platform propositions for the broadcast and premium publisher industries. I've predominantly been on the existing customers and services side, but have also managed sales and marketing organisations. Early in my career, I dabbled in product, and have even written some (undoubtedly horrific, and hopefully thoroughly eliminated from the internet forever) code.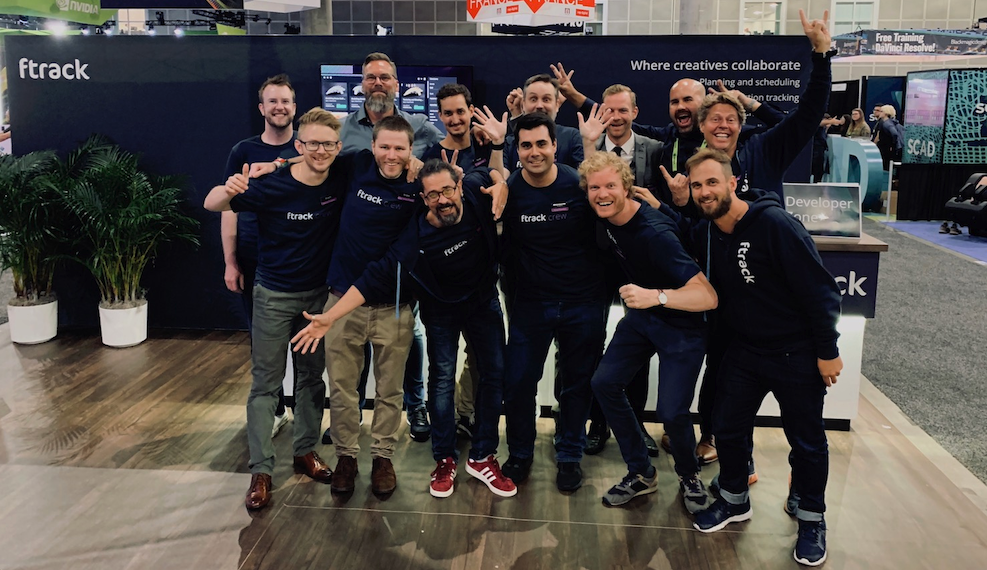 What attracted you to working with ftrack?
Through overlapping networks, ftrack has been on my radar for a few years, and, having worked with broadcasters and premium publishers earlier in my career, I have long been interested in learning more about the world of content production. So, I was very excited when the opportunity to join ftrack emerged. When I got to meet Fredrik, our investors and my future colleagues during the hiring process, that initial excitement quickly turned into a clear desire to get the chance to join and help make a difference.
What are you most proud of in your career?
I've always tried to put colleagues and team members first, and I believe that I, at least for the most part, have been able to do that even in high-pressure situations.
Where do you hope to see ftrack go over the next 12 months?
It's been fantastic to join forces with our new colleagues from Cospective, and I'm very excited to see our collaboration over the past few quarters start to manifest in new and exciting features and products. In the next 12 months, we'll be several steps closer to our vision for a joint product portfolio, and get to put new innovative tools in the hands of our customers. Beyond that, we're making strides as a growing organisation, recently adding a professional services and technical consultancy team to our ranks. The team has already supported many of our customers at a whole new scale.
What are your hobbies outside of work?
I spend most of my time outside of work with my wife and our three, still relatively young, children, so having hobbies would be a bit of a luxury these days. That said, I've played football since a young age (the European kind, if you saw me you'd understand that the American version is not an option for me). Although it's weirdly starting to feel almost unlikely that I'll ever make it to the pros, I still try to join a pick-up game now and then.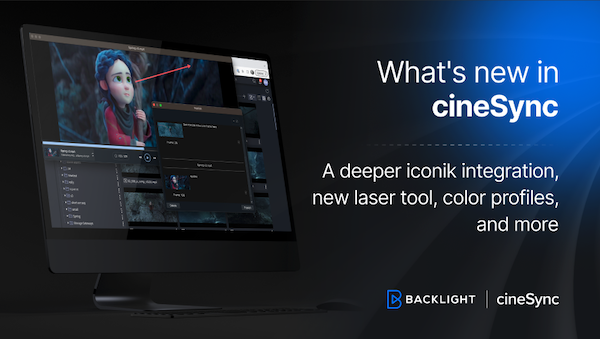 cineSync's latest update brings flexibility and precision to your cineSync experience, making it easier to connect your review sessions with media management and storage in iconik, introducing color profiles to…