Below, Animated Women UK Co-Chair Beth Parker and VFX Producer/Animated Women UK Achieve Programme alumni Noga Alon Stein discuss gender equality, motherhood, and work-life flexibility.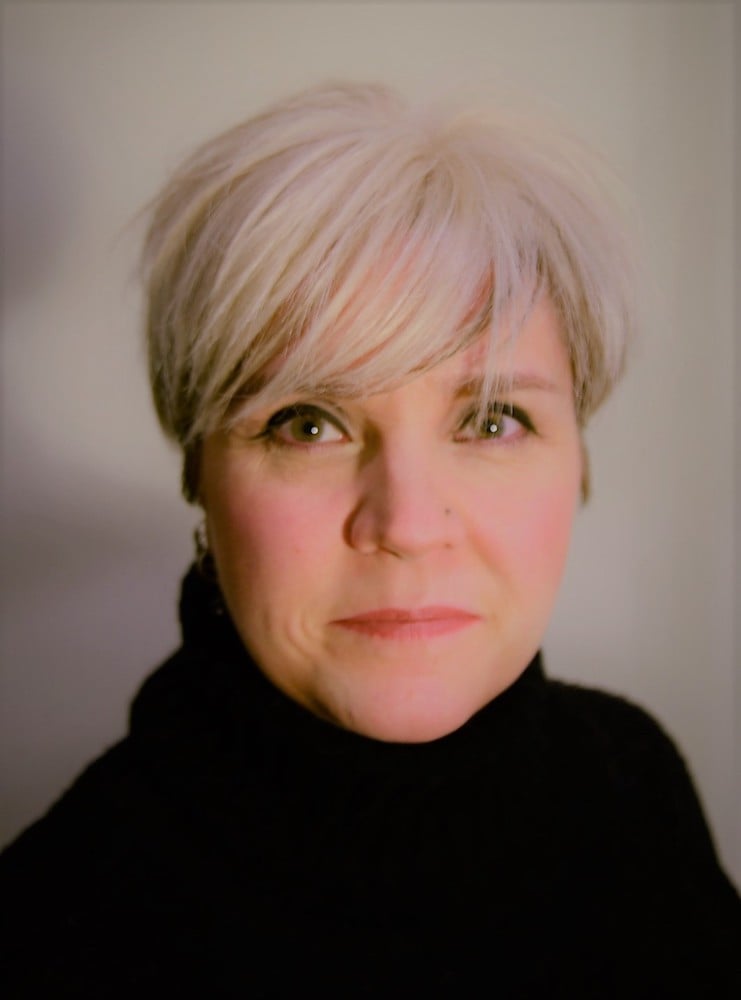 Beth Parker—AWUK Co-Chair (Animation) and board member
Beth Parker was working for Disney when first introduced to Animated Women UK (AWUK). Disney had sponsored AWUK's first Helen North Achieve Programme mentorship scheme, and Beth quickly became interested in both the mentorship and AWUK's broader aspirations. Before long, Beth offered her skills as Disney's Senior Manager of Production for Animation in EMEA to mentor up-and-coming female animators. A year later, Beth had become an AWUK board member and Animation Co-Chair.
Beth's desire to support and further the programme should be no surprise, considering the statistics. Findings from one AWUK survey revealed that 74% of women over the age of 30 working in UK animation and VFX feel they have experienced, or will experience, career barriers relating to their gender. Another survey from Women in Animation found that although 60% of animation students in the US and Europe are women, women hold only 20%–40% of professional roles in the industry.
The findings are even more discouraging for women of color. A 2019 report by Dr Stacy L. Smith and the USC Annenberg Inclusion Initiative found that women of colour comprised just 3% of all animation head roles and 3% of lead animators.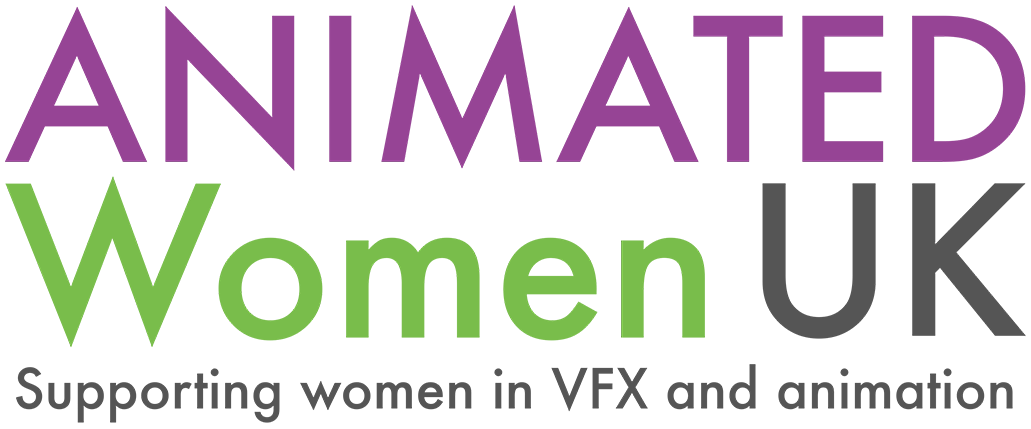 "We've certainly come a long way since I started my career, but much work remains before we achieve equality," says Beth. "The list of women working within the industry is much too short, and diversity is an even more significant issue; if I were just starting my career, I'd see the stats as outrageous. For this reason, an organization like AWUK is crucial. We must challenge the statistics and improve perception if the industry is to grow."
Founded in 2013, AWUK supports, represents, celebrates, and encourages women within the UK animation and VFX industries. Women of all disciplines are welcome—from 2D and 3D to HR, finance and marketing.
Membership costs £30 per year and provides access to a network of over 1,000 women across the UK. Members also receive exclusive discounts and workshops, mentoring, and social event invites, like the recent F*CK UP NIGHT, where industry professionals discussed how mistakes are a natural part of aiming high and taking risks.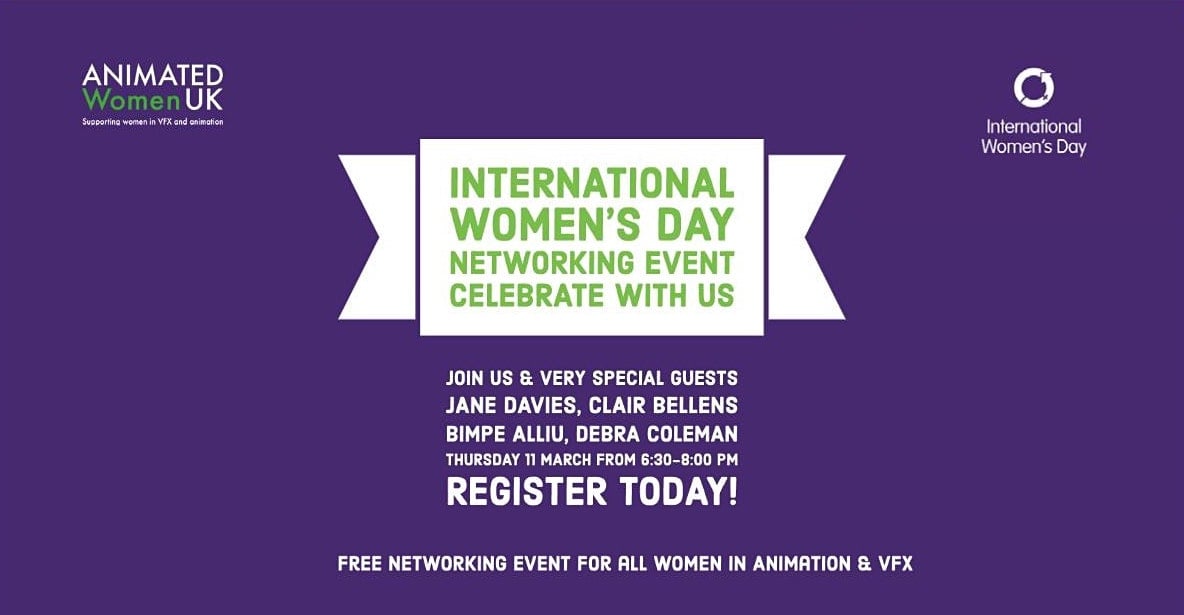 AWUK is celebrating International Women's Day with special guests Jane Davies, Clair Bellens, Bimpe Alliu, and Debra Coleman, on their 11 March networking event. Sign up here!
Noga Alon Stein, a VFX producer at Union, is a Helen North Achieve Programme alumni. "I believe the core of the problem isn't attracting women—the VFX industry is challenging, fun, full of amazing people, and you experience the magic of filmmaking!" she begins. "The problem, as I see it, is retention. Some roles expect long hours, weekends, and even night shifts, making it difficult to maintain a healthy work-life balance. In these scenarios, people can easily find it challenging—especially if you become a mother."
And this is just what happened with Noga. When Noga found out she was going to be a mum, she reached out to others in senior industry roles for advice. "I spoke to many other mums before I gave birth as I was petrified about the change it could mean for my career," she reveals. "Help with childcare is essential and some women leave the industry completely to work in less-demanding environments. The industry has lost some amazing women this way, and it shouldn't become a trend."
Noga Alon Stein—VFX Producer, Union and Helen North Achieve Programme alumni
Noga returned to work, and although it was a challenge, she proved her capability. "It took a few shows, but I revealed that even when leaving a few hours earlier, it didn't affect my work. All I needed was my multi-tasking ability (and areas in which all mums excel), a good team around me, and some extra added flexibility. That last part was important."
For Noga, the industry's changed perceptions around post-COVID remote work could form part of the solution to retention. "The industry must address work-life balance and become more flexible around approaches and expectations. In doing so, we may see women stay on in creative roles and retain more incredible talent—even when something as disruptive as motherhood occurs!"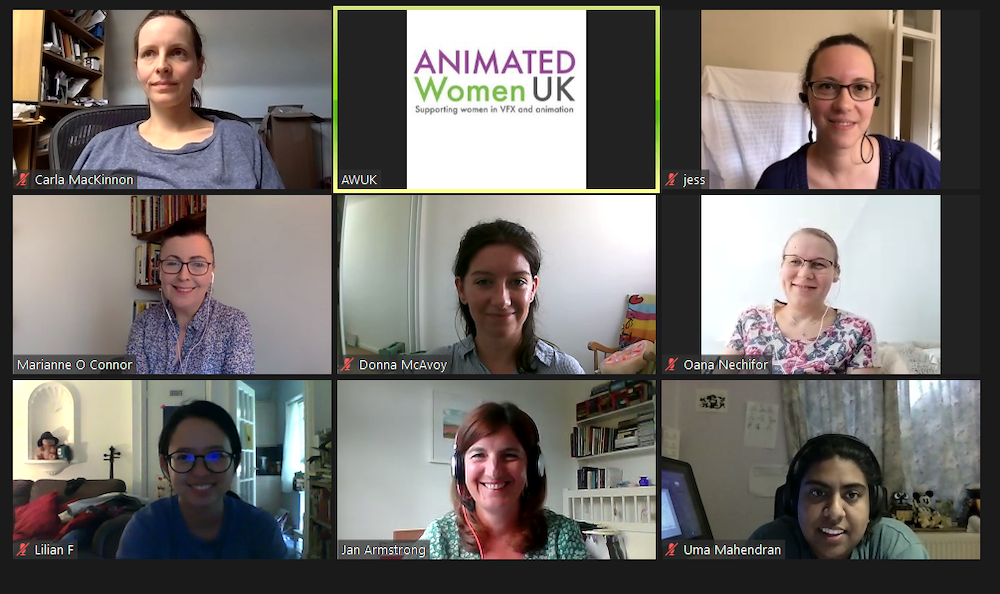 Jan Armstrong and Marianne O'Connor have run the AWUK Achieve Program for the last three years, and recently conducted their first-ever Achieve Online workshops.
AWUK continues to campaign for improved work-life balance and find ways to attract women to the industry. Indeed, some new initiatives have already enticed more women into animation: by introducing online workshops and events during COVID-19, for instance, AWUK reached more women outside of creative hubs like London or Bristol.
"The UK has so many talented women who should be able to achieve success in the industry regardless of where they live, motherhood, or any of the above," says Beth. "Everyone is different. Of course, it's important to address issues like how women still take on the majority of household childcare (something which the pandemic has only highlighted). Still, we should not pigeonhole women and think of them only in the family unit context. All kinds of women and identities exist, and at AWUK we want to ensure they all have a voice and the confidence to speak out."
And Noga is an excellent example of what AWUK can achieve. "The confidence to speak out isn't just a metaphor—the AWUK programme helped me face my fear of public speaking!" she concludes.
"I learned I have a voice. And if I don't speak up, how can things progress?"
Advice for women in the animation industry from Union VFX's Noga Alon Stein
Learn as much as you can—software, hardware, history; research anything that will help develop a broad overview of our work.
Even if you choose a production path, understanding basic Maya and Nuke functionality will help you become a better producer.
Work in different studios: you'll obtain a better perspective on what works best for you.
Don't be afraid to ask for help. One day it will be you helping others, so it's always good to know what you're talking about!
Build a support circle of nurturing colleagues and friends, and investigate groups like Animated Women and #IamRemarkable.
Manage animation with ftrack
Try ftrack Studio or ftrack Review today to make your project management and media approval simpler.
I'd like to try ftrack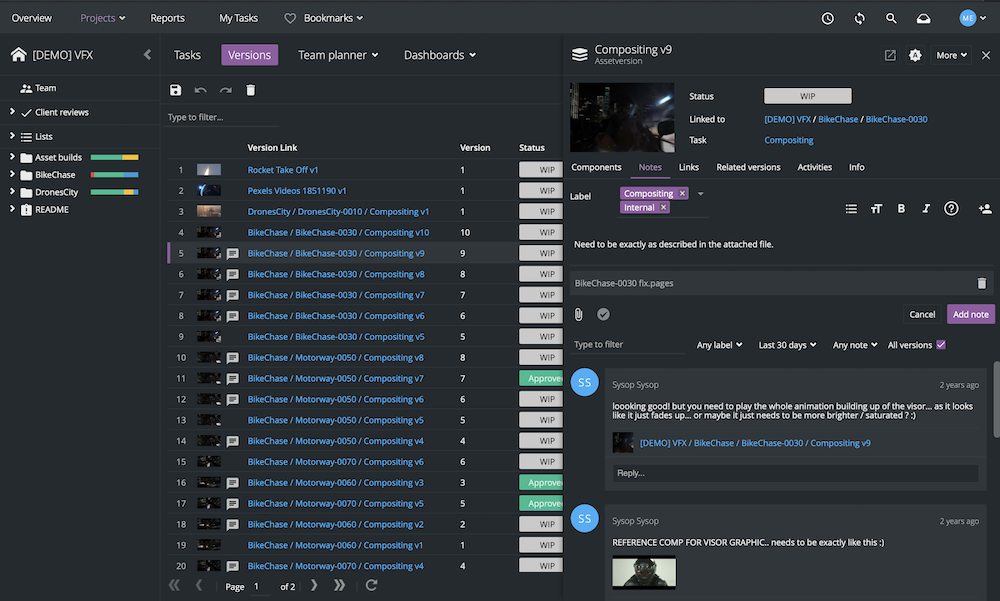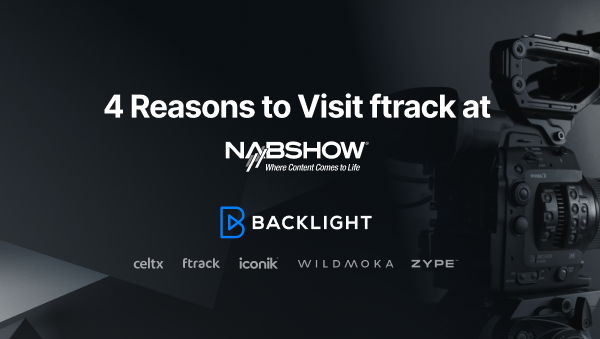 Are you heading to NAB 2023 in Las Vegas on April 15-19? If so, you won't want to miss Backlight's booth W3157, where you can see ftrack and our…