Fudge's Executive Creative Director Dan Weaver, Creative Director Emanuel Bonnici, and Head of Production Laura Morton discuss how they create effective and achievable production goals that result in great animation.
Fudge Animation is a full-service design, animation, and production studio with a client list including Disney, Virgin, and the NHS. As with many animation studios, work at Fudge comes thick and fast, and the next deadline is always just around the corner. As Fudge takes on projects and runs them through the pipeline, they must balance quality output with deadline-conscious speed. As such, effective production goals are imperative to ensure nothing falls through the gaps and all work produced meets the Fudge quality mark.
"Although we all wish for that little bit more time to invest in creative projects, it's often unfeasible," explains Dan Weaver, ECD at Fudge. "There will always be tight deadlines; it's our job to make sure they never come at the expense of quality."
Read on to learn how Dan, Creative Director Emanuel Bonnici, and Head of Production Laura Morton set up production goals at Fudge that leave space for creativity, exploration, and fun.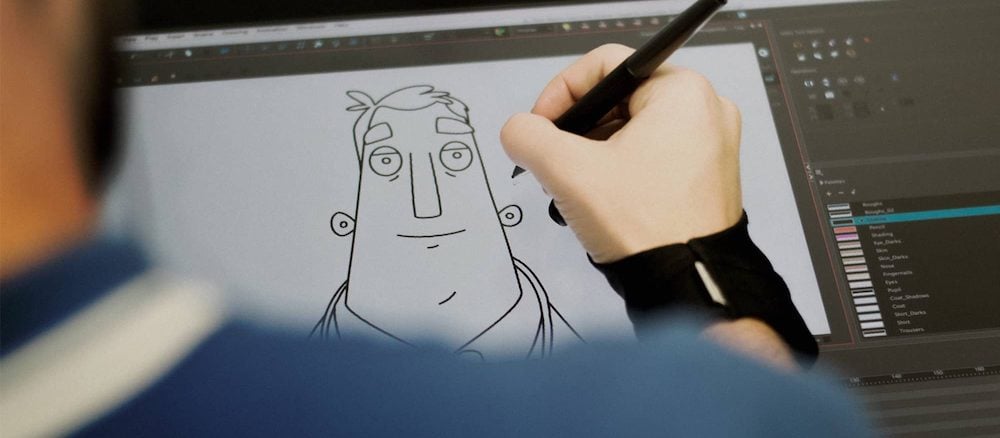 Only take on work if you know you'll do a good job.
Although this advice may seem like common sense, it's easy to forget when a client puts a lucrative project on the table. Such offers can be tempting—even if the time investment might negatively impact other work you have at the studio or if you think the project could, in actuality, be too much for your studio to take on. Sometimes, studio heads become Olympic mental gymnasts as they convince themselves the money is worth the strain.
For Dan, quality always wins out over a quick money-making win. (Not to mention it's quality output and studio reliability that generate profit in the long run.) "Fudge is only as good as our last piece of work; we wouldn't allow anything to leave our studio our client or we weren't enormously proud of," Dan explains. "We don't take on work if success looks like doing an 'okay' job, regardless of how financially attractive the project might be." Remaining realistic about what your studio can achieve, no matter what the offer, is a critical skill.
Build internal buffer time into your schedule.
Dan always ensures he builds ample internal buffer time into the Fudge production schedule, whatever the project. "Buffer time" means any extra time allowed throughout each project stage for dealing with new client requests, scoping change, and addressing any other issues. Should those things not happen, the additional time can be committed to refining the work already done or giving the team a break to recharge.
"Buffer time is essential for effective animation," Dan explains. "We could always scale up the creative resources and remove buffer time for faster project delivery, but I find in doing so you lose the headspace and opportunity for reflection throughout the project. Taking the time to step back is often a huge contributor to project success and, in my view, totally necessary."
Dan Weaver, Executive Creative Director at Fudge
Communication creates efficiency (and boosts team spirit).
Creative Director Emanuel Bonnici emphasizes communication throughout a project and the working day. "A typical day for me starts with the morning daily; it's a fantastic opportunity to catch up with the creative team collectively. We can discuss project progress, field new ideas, and troubleshoot challenges," he says. "I'll then speak to artists individually throughout the day. I can provide feedback and direction on the specific projects they're working on and work through any problems they may have. Thanks to this communication, we know about problems long before they occur and can react before the project derails. The team also knows they have my backing and support from project start to end, which keeps them happy!"
Factor in studio-wide R&D.
Research and development is critical for any studio looking to up their game and discover new visual approaches or optimize and improve those they already create. However, spending time "tinkering" when actual client deliverables need attention can feel like a distraction.
However, Fudge strongly believes R&D should always be allowed time in any production plan, as it's often R&D that ultimately saves time and makes production goals more achievable. "I make sure I spend a large part of my day researching new and exciting animation approaches and visual trends and experimenting with unique style treatments," says Emanuel. "By ensuring innovation is part of the company's DNA—and not something we consider as separate to the work we do—Fudge often finds faster, more effective ways of hitting production goals while achieving impressive results."
Build a multi-talented team.
"Rather than having a big team of artists with similar skills, we've always been strategic in our efforts to invite world-class, unique talent to work at Fudge," says Emanuel. "We have people with different animation disciplines join the team and work together. Blurring the line between these disciplines opens up a whole new world of creative opportunity.
"For example, we're about to start production on a new 40-episode pre-school CG series for broadcast," he continues. "The project is an exciting mixed media project which will bring together artists from different animation disciplines, with 2D traditional hand-drawn, CG, and motion graphics artists working together. Having those talents work together makes work happen with more imagination and efficiency and keeps us tracking toward production goals."
Build a flexible pipeline.
"At Fudge, we work across all animated mediums and often like to experiment with how they combine and interplay," says Dan. "For this reason, we don't have a fixed pipeline. Instead, we have developed several flexible, interchangeable processes we can swap out depending on a project's needs, meaning each project has a bespoke pipeline tailored to its exact requirements. As a result, we can work in a much more streamlined and avoid the constant production setbacks of a static pipeline.
"From there, tools like ftrack Studio, Google Docs, Pinterest, and Mindomo play a major part in the development and collaboration across the production."
Agree on everything up-front with the client.
For Laura Morton, Head of Production at Fudge, clear client communication at project kick-off is essential to keep things on track as projects progress. "The key is making sure you understand what your client is looking for and that you have a plan around achieving those aspirations within their budget," she says. "At Fudge, we work on projects big and small. We can push the boundaries on some projects; on others, we must be clever about giving our clients the best value proposition solution to communicate their ideas, product, or message. One of the most effective ways of managing this is tailoring a creative solution to their budget, particularly for those clients who have a fixed budget. For others who perhaps don't yet know their budget, we will give a few options of style treatments with different price points.
"The main takeaway is that whatever you present is mapped out in advance of getting started, agreed upon, and signed off," continues Laura. "Getting sign-off can save a lot of time in the long run, as you can avoid the shock of discovering the scope of a project is rather different to what was quoted for when it's too late to make a change. Things like increasing external costs for additional freelancers or adding voice-over artists eat into the project budget and impact the production schedule. So make sure you plan for these things from the start!"
Don't be afraid to have tough conversations with your client.
For Laura, the dedication to client communication must remain constant right up the project's end—especially when managing expectations.
"Sometimes you might have one stage of a project signed-off, but the client wants to go back and make changes," says Laura. "Although we recognize how important it is to ensure the client is happy with the end result, and we will do everything in our power to make this happen, a change to an already-approved pipeline step will always have a knock-on effect on the schedule and budget. In those cases, it's important to have a conversation with the client to explain the situation, explore options, and find the best workable solution. Having those conversations, rather than trying to side-step the discussion or just acquiesce without thinking how the changes will impact on final quality, will make for a smoother production process every time."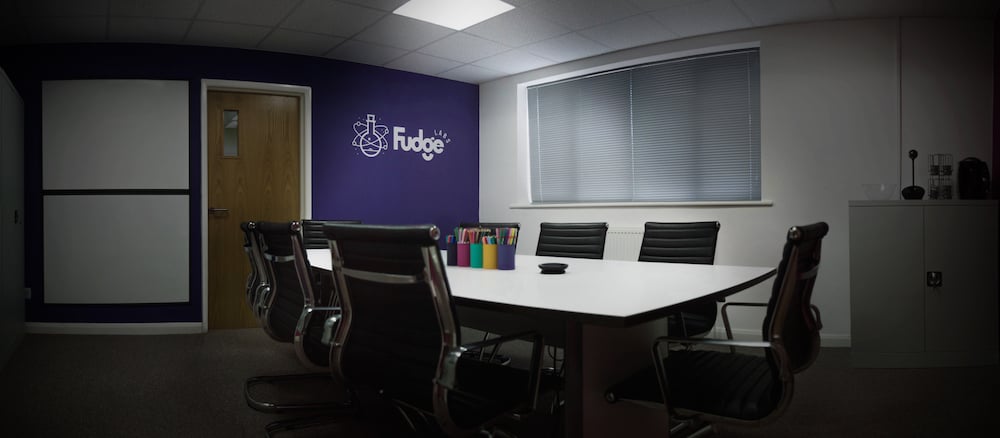 Build workflows that engender trust.
"We're fortunate to have had the chance to work with some amazing clients over the past seven years. I think the main reason our clients come back to us so often is because of our understanding of effective production planning and constant communication," says Dan. "We've built a robust set of processes and tools that allow us and our clients to update, review, feedback, and sign off every step of the production. As our workflow keeps everyone in the loop, they can see what's happened and where we're heading. Working this way engenders trust; you can focus on getting creative and hitting production goals rather than worrying what people think at each step."
The heart of any animation studio is the artists working behind the scenes. For Laura, nurturing a supportive environment for those artists makes it much easier to hit each goal within a production's allotted timeframe.
"If several artists run into a problem and it isn't noticed in time, schedules can quickly fall seriously behind," says Laura. "As such, building a friendly and supportive culture that seeks to find and eradicate problems is so important. Fudge's culture places the artist first. We understand their strengths, their preferences, and how they like to work. Sometimes an artist will be pushed outside their comfort zone—which isn't always a bad thing!—but if it's happening, we make sure support is available to help the artist as they learn and expand their knowledge. By approaching things in this way, the individual has a great day, they get to develop in their role, and the project stays on track!"
Find out if ftrack Studio can help you to achieve effective production goals—start a free trial today.
I'd like to try ftrack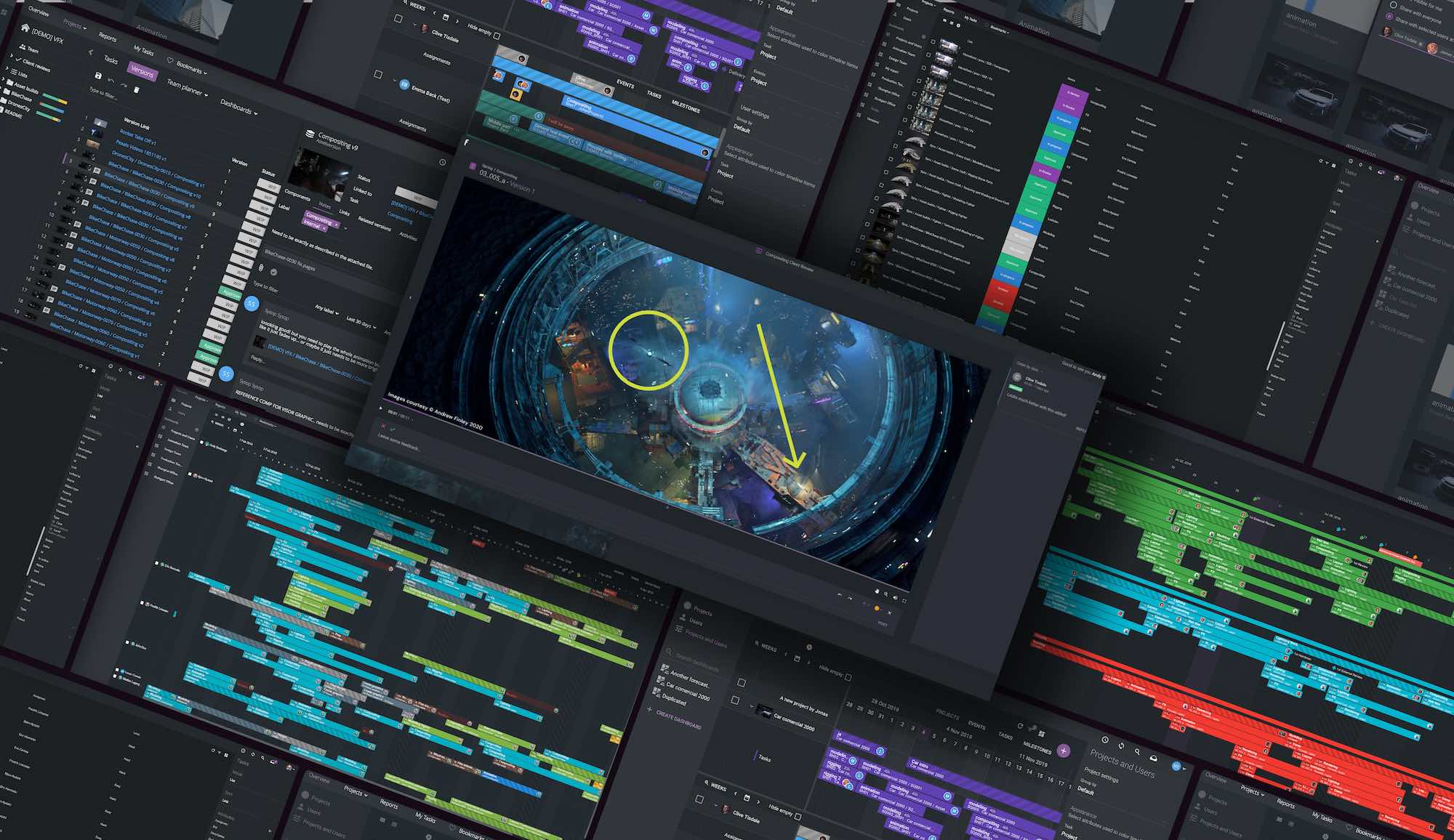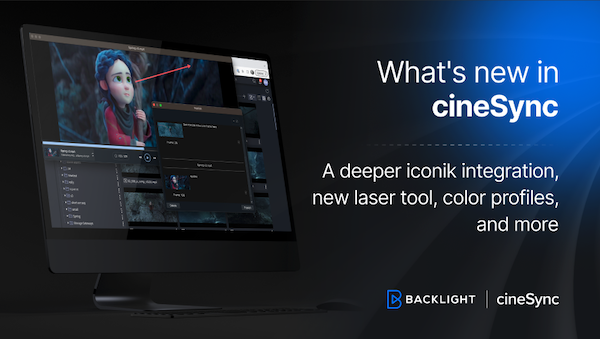 cineSync's latest update brings flexibility and precision to your cineSync experience, making it easier to connect your review sessions with media management and storage in iconik, introducing color profiles to…