We're pleased to announce that the public beta of cineSync Play is now available—ftrack's free-forever local desktop player for frame-accurate review of frame sequences and file sequences.
cineSync Play is now out of Beta and available as a download as a standalone local player without a license. If you wish you use it in sync with your team and access additional features, purchase a cineSync 4 pro license and follow the steps to get early access to cineSync 5.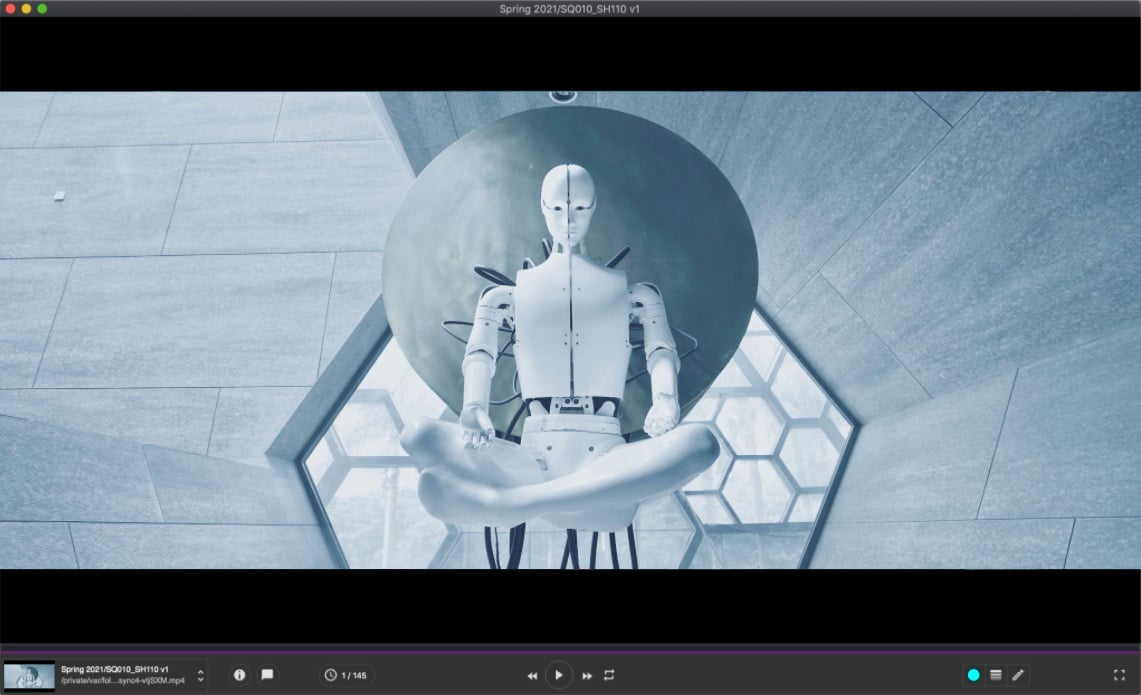 cineSync Play is a free-forever local desktop application for frame-accurate playback and review of high-res frame sequences, video, and more. Come cineSync Play's commercial release, the software will be available in two forms:
A complementary product bundled with all ftrack Studio licenses.
A standalone single-user player as part of a free forever plan. You will not require an account or license to use it.
cineSync Play enables users to view multiple file-formats of frame sequences, videos, stills, and PDFs. Users can annotate images using various drawing tools, manipulate media color using inbuilt color tools (brightness, saturation, contrast, hue, etc.), and apply the correct color space using OpenColorIO (OCIO v2). File sequence is supported via OpenTimelineIO (OTIO). cineSync Play's ftrack Studio integration will allow browsing of ftrack Studio media, notes and information from inside cineSync Play, and the ability to add notes and annotated frames to ftrack Studio.
The only feature-set difference between the two versions of cineSync Play is that cineSync Play's ftrack Studio-bundled version will, in the future, offer scripting capabilities via access to the ftrack/cineSync API, as well as direct access to ftrack-hosted media, notes, and information. cineSync Play's standalone version will not feature scripting: an ftrack Studio or cineSync Pro license will be required to access the functionality.
Below, you can find a list of cineSync Play features. Please note that while not all of these features are available in the beta, most will be available in cineSync Play's commercial release.
Included in both standalone and ftrack Studio-bundled versions at launch:
Local media player (image, video, PDF, audio)
Frame-sequence playback
File sequence support via OpenTimelineIO
Annotations, including ghosting
Color controls and OpenColorIO support
Masking, flip/flop, timecode offset
OpenEXR support (with layers)
Media playlist
We've built cineSync Play on a brand new technology framework that will also underpin our upcoming cineSync 5.0. As such, cineSync Play gives an early glimpse at what's coming in cineSync 5 in 2022. For example, OTIO and OCIO v2. Watch this space for more information!
Who should use cineSync Play?
cineSync Play is a high-quality media review solution, perfect for those looking to review media on a frame level with an accurate representation of final quality as intended to be viewed.
You might prefer to review work on a frame level over video due to the issues involved with reviewing work in a video format. When reviewing a video format, footage is often encoded and compressed, which introduces artifacts and alters many of the media's original properties (such as color space, gamma, and resolution). Reviewing original media such as EXRs via cineSync Play negates these issues: the media presented is true to form with no filters or compression. In addition, all feedback is added on the actual, unaltered frame, which is critical when reviewing visual effects work.
Below are some example use cases for cineSync Play to give you a better idea of how it might fit into your production workflow. In all cases, users will be able to manipulate color, brightness, contrast, etc. non-destructively, and use annotations to communicate feedback. In addition, users can export annotations as PDF feedback or publish directly into ftrack Studio to associated asset versions.
We're excited to launch the cineSync Play beta into the world. The initial feature set is only a taste of what we're planning; there's much more to come. Of course, your opinion matters to us, so please get in touch to provide any feedback you may have, whether it's about bugs, missing features you'd like to see, or just to tell us about current cineSync Play features you find useful. We will take all feedback on board as we develop and iterate on cineSync Play ahead of the final product launch.
Thank you!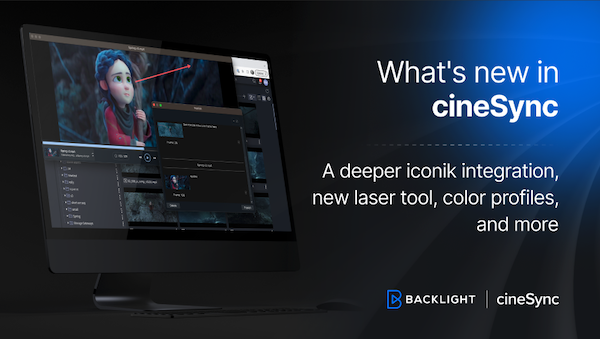 cineSync's latest update brings flexibility and precision to your cineSync experience, making it easier to connect your review sessions with media management and storage in iconik, introducing color profiles to…