What is the role of the production coordinator in the VFX industry? Here, Jacob Hansen, VFX Production Coordinator at Cinesite, explains the position's responsibilities, discusses how you could land a production coordinator role, and reveals how ftrack Studio can help.
Post-production in visual effects presents a complicated process comprised of a considerable number of moving parts. Teams can range from tens to hundreds, all working in different departments on different assets, shots, and sequences. All of this work must be shepherded over the finish line in a structured way to ensure projects are finished on time and within budget.
It's up to the production department—and in large part, the VFX production coordinator—to ensure this happens.
VFX production coordinators are responsible for scheduling work and ensuring a visual effects project runs smoothly and delivers on time. To make sure this happens, they work closely with artists across the entire team and liaise with clients to keep them updated on project progress. As such, VFX production coordinators must get on well with people and establish healthy working relationships.
Below, we dive into the responsibilities of a VFX production coordinator in more detail with Jacob Hansen, a VFX Production Coordinator at Cinesite. We'll cover:
Jacob Hansen, VFX Production Coordinator at Cinesite
What does a VFX production coordinator do?
A VFX production coordinator is one of the many organizational roles in a VFX facility's production department, which helps manage the complex task of moving assets through a VFX pipeline. Coordinators assist VFX producers and production managers, whose ultimate responsibility is to ensure a project is completed by the deadline and within the budget.
There is a constant flow of information during a VFX project, so it's down to the coordinators to ensure that everyone stays in the loop. The VFX production coordinator acts as a go-between or point person who facilitates communication between artists and a show's production team.
VFX production coordinators will communicate targets and progress between producers and artists, pass briefs from supervisors to artists, manage dependencies between departments, and write status reports that summarise progress and risks. VFX production coordinators also liaise with clients to update creative briefs and receive feedback on dailies.
VFX production coordinators use scheduling and project management software to ensure a smooth and organized workflow and keep track of shot progress. Similar tools also help track costs and keep productions within budget.
What to expect as a VFX production coordinator
VFX production coordinators spend much of their day acquiring and disseminating information. As such, VFX production coordinators spend a lot of time catching up via meetings.
Jacob Hansen, a VFX production coordinator at Cinesite, explains VFX production coordinators spend much of their day acquiring and then disseminating project information between departments.
"My morning usually involves updating tasks and statuses in ftrack Studio and ensuring artists have accurate information and targets for the day ahead," he says. "Afterward, I participate in morning production meetings to discuss updates on the show and the goals we need to hit. From then on, I'll attend dailies and client calls, take notes, communicate with artists working on the show, and assist with any issues."
Jacob also dedicates time every week to writing reports that update teams on project progress and warn of any issues that may arise in the future.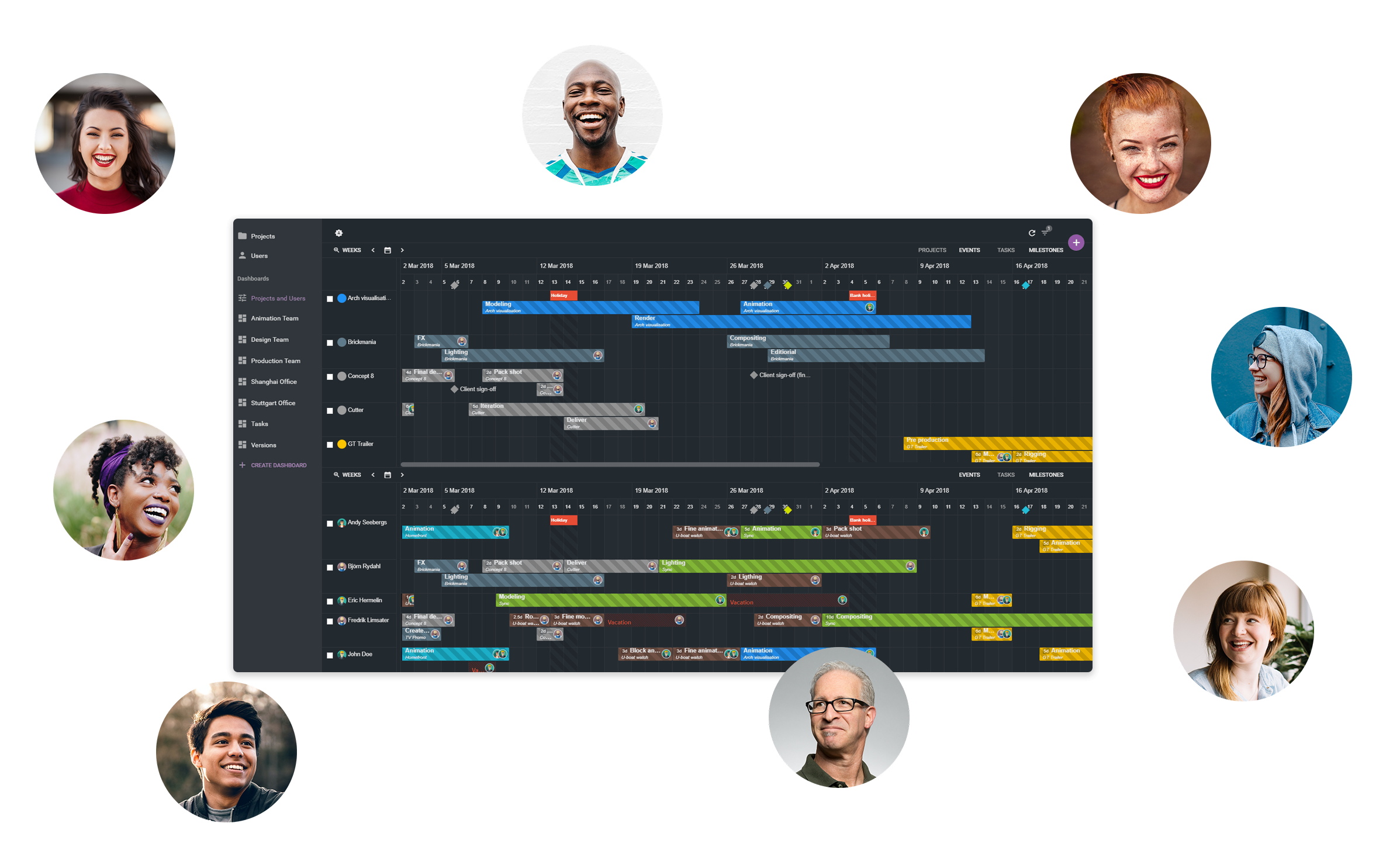 The essential skills that make a good VFX production coordinator, from Jacob Hansen
How to become a VFX production coordinator
As with many roles in VFX, there are various ways you can become a VFX production coordinator. Some people get into the industry as VFX artists and build up technical and artistic knowledge; others enter this role from a film production background.
If you think your aptitudes fit this role, a good first step to breaking into the industry to become a VFX production coordinator is to look for an apprenticeship. Any apprenticeship role that will help you learn about visual effects and filmmaking while helping you develop your teamwork and organizational skills will be valuable.
The number of apprenticeships in visual effects, animation, and post-production are expected to increase over the next two years—as much as tenfold—so it's likely to be much easier than usual to find a placement. NextGen Skills Academy and ACCESS:VFX are excellent resources for finding out about entry routes.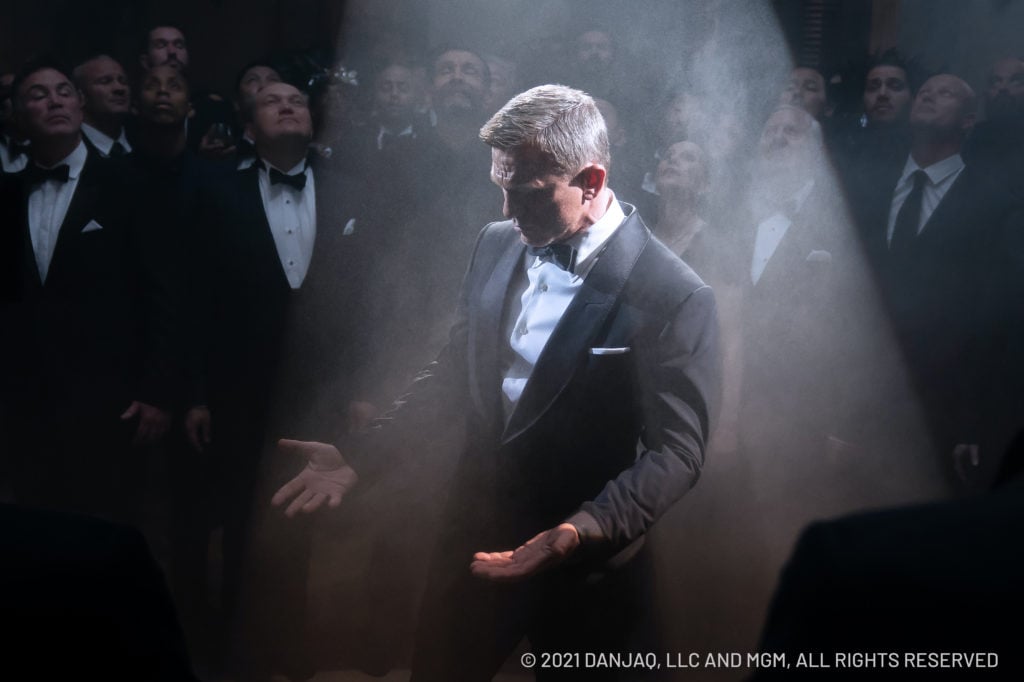 From No Time To Die, one of Cinesite's 2021 projects.
Do not readily dismiss the idea of starting as a runner, either. Being a runner has the great advantage of exposing you to every part of the VFX process. You meet many people, quickly learn how everything fits together, and understand the challenges people face in different roles. Such breadth of experience is invaluable if you're looking for a job in production.
The VFX industry is full of people in mid-level and senior roles who started as runners, and Jacob is one of them. "I started as a runner at MPC, knowing close to nothing about VFX," he says. "From there, I got the opportunity to work as a VFX production assistant at Cinesite. I was promoted to coordinator after a year.
"When I was a runner, everyone in my position had a variety of backgrounds and experiences. Some had a Fine Arts degree; others had come from working at a restaurant. However, wherever you come from, the most important thing to have, I would say, is a passion for filmmaking and an eagerness to learn. Before starting as a VFX production coordinator, I took a Nuke compositing course to develop a better understanding of VFX."
If you're looking to get a degree, there are options to study to become a VFX artist or to complete a course on film production—both approaches could lead you toward the production coordinator role. It's a good idea to choose a course that has been endorsed by ScreenSkills, as, unfortunately, there are many courses out there that will not prepare you well with the relevant skills to enter the industry. Familiarising yourself with tools like ftrack Studio and cineSync can also look great on a CV.
Try one of the industry's most popular production tracking tools for VFX Production Coordinators.
I'd like to try ftrack
We're pleased to announce the successful completion of ftrack's independent SOC 2 audit, reaffirming the commitment, consideration, and care we continue to give to the security of your projects. For…