The VFX Oscar 2022 nominations are here, featuring five projects all created with a little help from either ftrack Studio or cineSync. See who's up for Best Visual Effects at the 94th Academy Awards below.
The Academy Awards have always been an excellent opportunity to celebrate best-in-class VFX: an element of filmmaking that is always enjoyed but rarely given full credit for what it brings to the cinema experience. And as usual, the VFX Oscar 2022 nominations showcase the breadth of ingenuity we've seen from VFX over the past 12 months, while also lauding the people who make them.
Below, we run through the VFX Oscar 2022 nominations, each of which was helped along in some way by either our production tracking solution ftrack Studio or media review and approval in cineSync. We'd like to send a big congratulations to all involved and wish you the best of luck on the night!
The 94th Academy Awards will be held on 27 March from 5pm PT/8pm ET. Tune in then to see who wins the VFX Oscar 2022.
ftrack's industry-trusted project management and production tracking platform, ftrack Studio, was recognized with a Technical Achievement Award by the Academy of Motion Picture Arts and Sciences in February 2021, for contributions to filmmaking and post-production. Learn about the award here. cineSync won a Technical Achievement Award for the same at the 2011 Scientific and Technical Awards.
Paul Lambert (VFX Supervisor)
Tristan Myles (VFX Supervisor, DNEG)
Brian Connor (VFX Supervisor, DNEG)
Gerd Nefzer (Special Effects Supervisor)
VFX facilities: DNEG, Rodeo FX, Wylie VFX
"We used cineSync to work with the facilities as they created shots. During the pandemic, we'd work with Denis in Montreal, myself in California, and DNEG in Vancouver. Media review in cineSync kept Dune going even when we were all displaced and multiple people were working from home!

Paul Lambert

VFX Supervisor
Read about Dune and cineSync
Swen Gillberg (Production VFX Supervisor)
Bryan Grill (VFX Supervisor, Scanline VFX)
Nikos Kalaitzidis (VFX Supervisor, Digital Domain)
Dan Sudick (Production Special Effects Supervisor)
VFX facilities: BOT VFX, Cantina Creative, Capital T, Digital Domain 3.0, Halon Entertainment, ILM, Lola Visual Effects, Mammal Studios, Raynault VFX, Scanline
"cineSync enabled us to remain truly connected when everyone began working from home. We began using cineSync to share work and give feedback for everything we did. All director reviews, editor reviews, you name it; it all moved to cineSync.

Viet Luu

VFX Producer
Read about Free Guy and cineSync
Charlie Noble (VFX Supervisor)
Joel Green (VFX Supervisor, DNEG)
Jonathan Fawkner (VFX Supervisor, Framestore)
Chris Corbould (Production Special Effects Supervisor)
VFX facilities: Blind, Cinesite, DNEG, Framestore, ILM, Lola Visual Effects, TPO VFX
"Syncing files between London and Montreal on No Time To Die happened automatically based on ftrack Actions, making collaboration seamless.

Cinesite
Learn about other Cinesite projects
Shang-Chi and the Legend of the Ten Rings
Christopher Townsend (Production VFX Supervisor)
Joe Farrell (VFX Supervisor, Second Unit)
Sean Noel Walker (Snr. VFX Supervisor, Weta Digital)
Dan Oliver (Special Effects Supervisor)
VFX facilities: Basilic Fly Studio, BOT VFX, Digital Domain 3.0, Distillery VFX, Fin Design & Effects, Luma Pictures, Method Studios, Perception, Rising Sun Pictures, Rodeo FX, Scanline VFX, Trixter, Weta Digital
Learn about other Trixter projects
Kelly Port
Chris Waegner
Scott Edelstein
Dan Sudick
VFX facilities: Cinesite, Digital Domain 3.0, Folks VFX, Framestore, Luma Pictures, Monsters Aliens Robots Zombies, Mr. X, Perception, SSVFX, Secret Lab, Sony Pictures Imageworks
Learn about other Luma projects
Try ftrack Studio and cineSync on your next project to deliver award-winning work.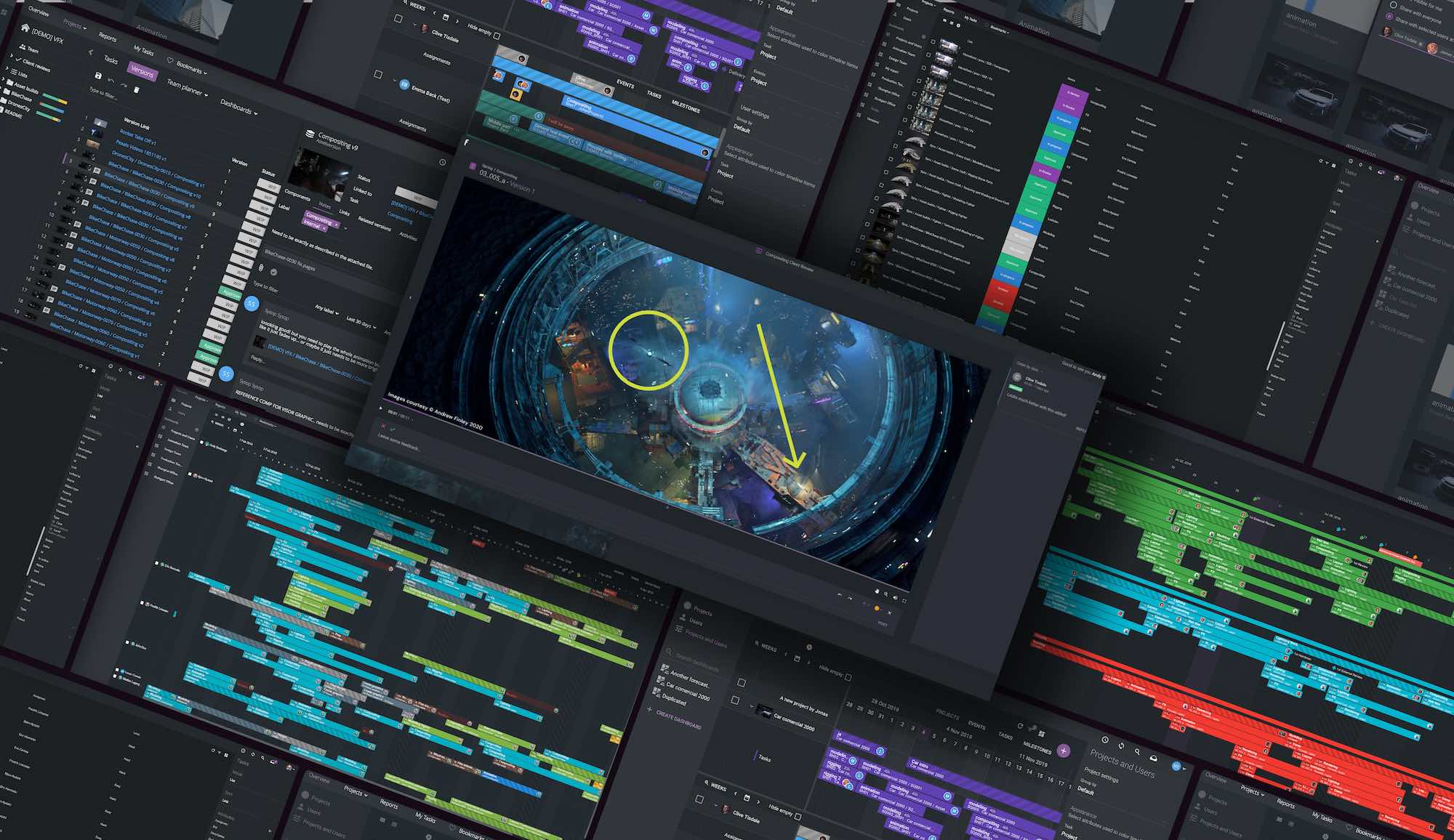 We're pleased to announce the successful completion of ftrack's independent SOC 2 audit, reaffirming the commitment, consideration, and care we continue to give to the security of your projects. For…