ftrack is now part of Backlight, a new media technology company that has acquired ftrack alongside four other fast-growing media technology brands: Celtx, iconik, Wildmoka, and Zype. Below, our CEO and founder, Fredrik Limsäter, reveals what this acquisition and its associated strategic growth investment means for ftrack.
Today, we've announced some exciting news: ftrack has received a strategic growth investment from PSG. With that investment, we have become part of Backlight, a new PSG-backed holding company composed of several SaaS solutions led by software visionaries servicing the media and entertainment industry. Backed by $200M in funding, Backlight will invest in ftrack, aiming to drive innovation and customer success in media review and collaboration solutions.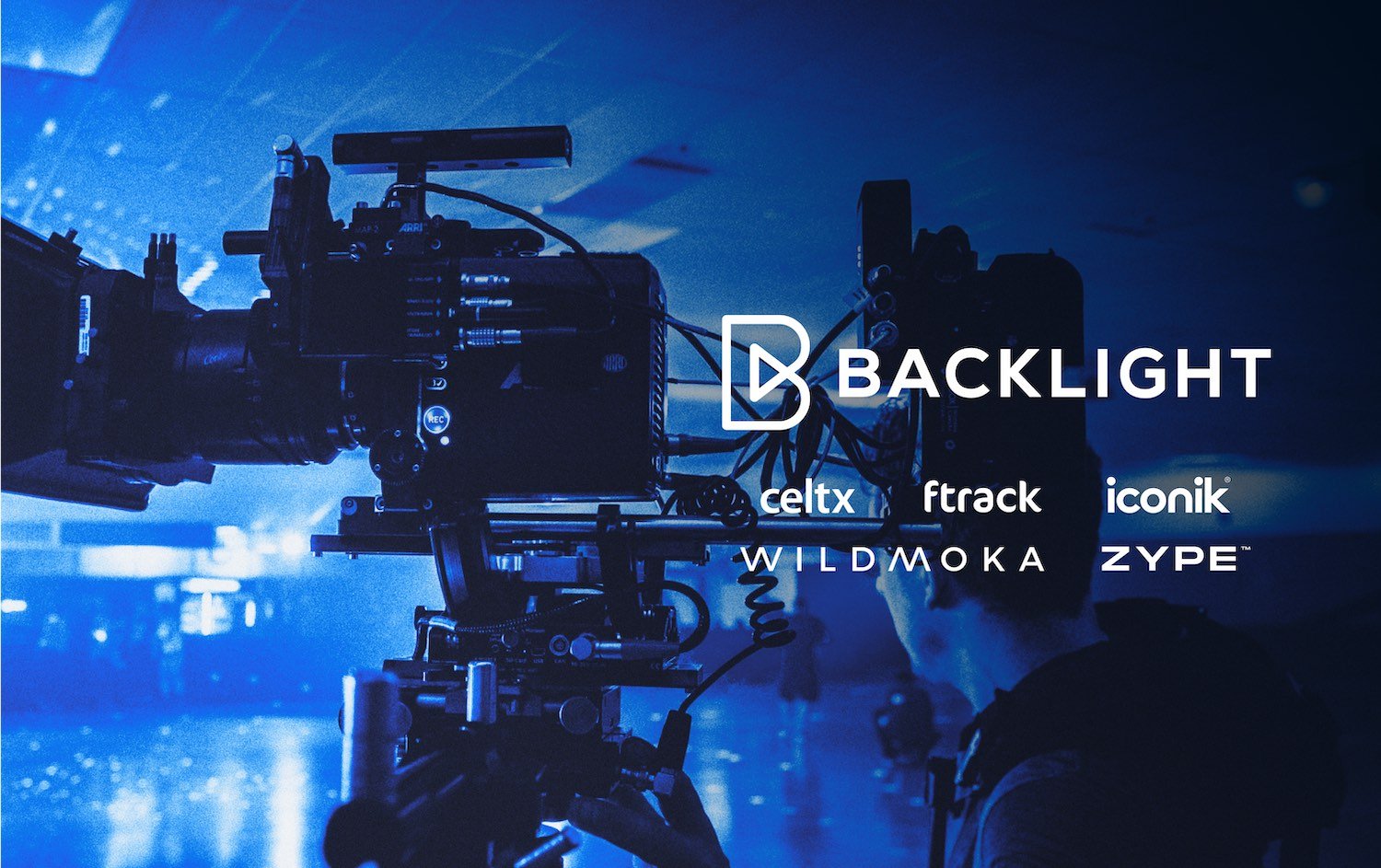 I am thrilled to announce this news just as we reach a significant milestone in ftrack's journey: 2022 marks 10 years since ftrack's founding. Back in 2012, ftrack was just five people in Stockholm trying to solve the production challenges of an entire industry. In the ten years since, I've grown ftrack into a global team of 50 people across development, engineering, support, customer success, sales, marketing, and finance and opened offices in Stockholm, London, San Francisco, Toronto, Adelaide, and Shanghai. I've also launched a new product in ftrack Review, acquired cineSync, and proudly received an Academy Award for ftrack Studio. Yet even in the face of this growth, my goal for ftrack remains as it did in those earliest days: to help content creators tell unforgettable stories by minimizing process and admin.
As we enter this new era for ftrack, in which we're joined by Backlight and its four other companies—Iconik, Celtx, Wildmoka, and Zype—my goal for ftrack remains not just unchanged but reinforced. Backlight and the companies under its banner fully share my passion for innovation, fluid collaboration, and solving operational challenges. By working alongside one another under the Backlight banner, frack is better positioned than ever to evolve our media review and team collaboration solutions and deliver innovations that will empower our customers to create even more extraordinary work in the years ahead.
I'm sure you have many questions related to this announcement, and I will try to answer some below.

Backlight is a media technology company that provides award-winning products to enable excellence in video content ideation, production, post-production, publication, distribution, and analysis. Backed by leading growth equity investment firm PSG, Backlight has scaled its revenue, talent, and solutions rapidly with the acquisition of five fast-growing media technology brands: ftrack, Celtx, iconik, Wildmoka, and Zype. You can learn more at backlight.co.
Who are the other companies in the Backlight family?
ftrack is accompanied by four other fast-growing media technology brands under the Backlight banner, which also received a strategic growth investment from PSG. Across Backlight's business units, the primary customer base is composed of video-first organizations that are part of the media and entertainment ecosystem and are involved in everything from pre-production to live-production to digital management and distribution. Backlight also has video-intensive customers that are not part of traditional M&E.
Iconik is a cloud-native, SaaS media management solution that allows users to share files from any storage, collaborate on video, and enrich media with AI for high searchability—all with great ease and the ability to scale to serve solo creators or large global teams.
Celtx's all-in-one solution for writing, planning, and managing media production is used by millions worldwide. Celtx provides pre-production planning software, including scriptwriting, storyboarding, shot-planning and budgeting, to in-house production teams, agencies, film schools and universities, game studios, and media & entertainment companies.
Wildmoka is a leading platform for the creation of live and near-live content in Sports, News and Entertainment. Its cloud-native Digital Media Factory aims to empower broadcasters and rights owners to produce and deliver content from any source, to any destination, in any format, at speed and at scale.
Zype provides infrastructure for digital video with a cloud-based platform to manage and distribute enterprise-grade video across the web, mobile, TV, and social media. Offering both developer-friendly tools such as customizable APIs as well as turnkey solutions for OTT apps and linear/FAST channels, Zype's SaaS solutions enable video creators or distributors to quickly build, launch and manage superior video products at scale.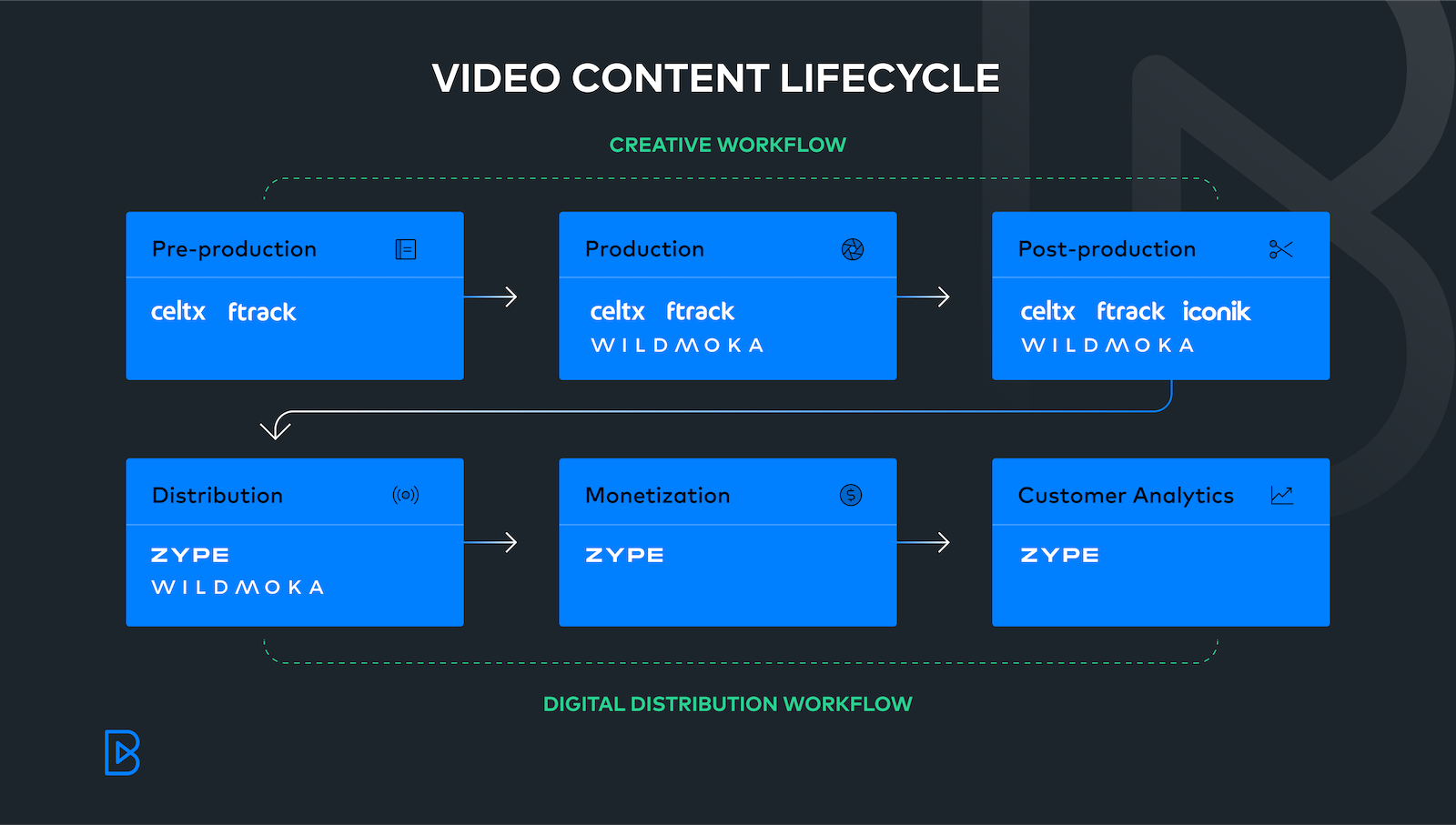 How will this impact ftrack Studio, ftrack Review, and cineSync?
I would like to assure you that the only impact this announcement will have on your end-user experience is improvement.
In the years to come, you will continue to work with the ftrack representatives you've built relationships with, your support experience will remain available and responsive, and your day-to-day experiences in ftrack Studio, ftrack Review, and cineSync will be as familiar as ever. ftrack will operate as an independent business unit of Backlight and I will remain CEO of ftrack. Our PSG investment and ftrack's standing under the Backlight banner only mean that we now have more resources to work towards building the world's best production tracking and media review ecosystems.
The power of storytelling starts with empowering content owners and producers, and Backlight is committed to supporting our creative vision as we deliver technology that enables inspiration, collaboration, and project delivery. I am proud to be part of a company that shares our values, respects our company mission, and has placed us alongside other ingenious companies driven by an inherent passion so similar to ours.
I truly cannot wait to take ftrack forward on this new stage of its journey. From the upcoming launch of cineSync 5 and our reimagining of ftrack Review, we're primed to deliver many incredible new experiences in the months and years ahead.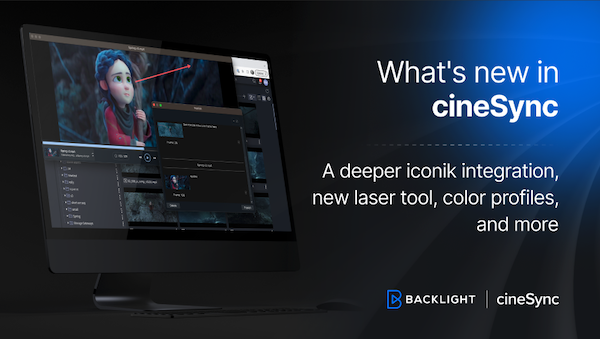 cineSync's latest update brings flexibility and precision to your cineSync experience, making it easier to connect your review sessions with media management and storage in iconik, introducing color profiles to…