We're thrilled to welcome two new members to the ftrack team – Gregory Lawler joins ftrack as senior vice president of sales and Beth Kszan as global vice president of marketing. Welcome to ftrack!
We're exceptionally pleased to have both Greg and Beth working alongside the ftrack organization to grow ftrack into an even bigger and more streamlined operation. Both Greg and Beth's roles are newly created positions and form part of Backlight's overall plan to supercharge ftrack with resources and investment in talent, product development, innovation and infrastructure.
"We are thrilled to welcome Gregory and Beth to ftrack and Backlight in this tenth anniversary year," says ftrack CEO and founder Fredrik Limsater. "With a decade under our belt and solid support from Backlight, we're eager to expand our sales and marketing leadership so we can drive stronger connections with the creator community."
Beth Kszan, global VP of marketing, ftrack
Greg Lawler, senior VP sales, ftrack
Gregory brings a diverse background to ftrack, spanning 25 years within the media and entertainment technology space. Prior to joining Backlight, Gregory was vice president of sales in the Americas for Editshare, a file management software company. He has also held senior roles at Avid Technology and EVS Broadcast Equipment.
"Gregory is a well-respected media and entertainment technology veteran with deep relationships that have driven channel and key account success," says Limsater. "We are delighted to benefit from his leadership and expertise while we continue to grow and chart untapped markets."
As the vice president of marketing, Beth Kszan is responsible for leading ftrack's go-to-market strategy and marketing efforts. Prior to joining ftrack, Beth served as vice president of marketing for MediaValet, Inc. She has also held senior roles at Swept, the provider of operational software for commercial cleaning businesses, and Clio, the creator of cloud-based practice management legal software.
"Beth's impressive experience serving and communicating with marketers around their creative workflow needs, as well as being one of those marketers, makes her a very valuable voice for ftrack customers and our market development," said Limsater. "We are thrilled to have Beth on board and are excited for the opportunity ahead of us."
ftrack became part of Backlight in April 2022, alongside Celtx, iconik, Wildmoka, and Zype.
See what ftrack is capable of. Dive into production tracking and media review today, for free.
I'd like to try ftrack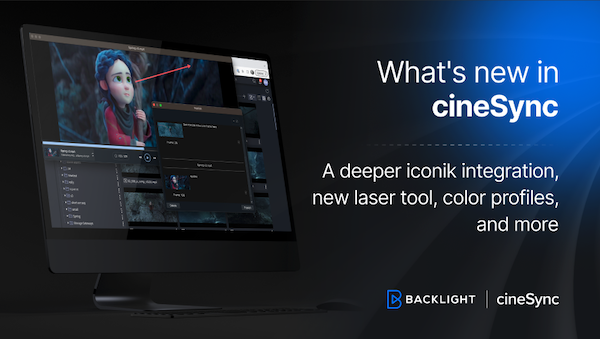 cineSync's latest update brings flexibility and precision to your cineSync experience, making it easier to connect your review sessions with media management and storage in iconik, introducing color profiles to…