ftrack was born 10 years ago at Fido – a studio more commonly known today as Goodbye Kansas. Below, Nils Lagergren, Brand & Communications Manager at the Goodbye Kansas Group, and Anna Thenberg, VFX Coordinator at Goodbye Kansas, discuss how ftrack remains essential to the studio's daily production process.
How has Goodbye Kansas grown and developed over the last 10 years?
Nils: Goodbye Kansas started as several smaller studios and companies that, over the years, got together to create the company group we are today. The largest company in the group is Goodbye Kansas Studios, created in 2017 when four studios merged: Fido (where ftrack was initially developed), Bläck Studios, Imagination Studios, and Pixel Grinder.
Today, our services include VFX, animation, performance capture, 3D scanning, creature and character design, digital humans, and end-to-end production of game cinematics. We're a one-stop shop.
The last 10 years have seen us grow from around 25 employees to over 300. Today, we have studios and offices in Stockholm, London, LA, Belgrade, and Vancouver and focus primarily on the TV, film, and games industries.
Anna Thenberg (VFX Coordinator) and Nils Lagergren (Brand and Communications Manager)
ftrack Studio was created in-house when Goodbye Kansas Studios was known as Fido. What challenges was the company looking to solve with the software?
Nils: When I started at Fido in 2010, we still used Excel spreadsheets to plan our VFX productions. We were still just a handful of artists, but even so, it was a challenge to plan their work efficiently. ftrack's first incarnation solved those problems immediately, and it kept growing from there!
It's been amazing to see how far the ftrack platform has come over the past decade. We're proud of being a part of ftrack's inception and history. Both ftrack and Goodbye Kansas Studios have had a fantastic journey these last 10 years. I'd like to thank the ftrack team for their hard work during these 10 years. Keep up the excellent work! We at Goodbye Kansas Studios look forward to the next 10 years!
What are some significant projects Goodbye Kansas has run through ftrack Studio over the past 10 years?
Nils: We run all our projects through ftrack Studio and have done so since the beginning, so that list would be long! To name but a few, we've produced plenty of prize-winning game cinematics for games like Cyberpunk 2077, Suicide Squad: Kill the Justice Squad, The Outer Worlds 2, and Assassin's Creed: Valhalla.
On the VFX side, we've delivered VFX for movies like Hellboy and Wes Anderson's The French Dispatch and series like BBC's Vigil and Netflix's Cowboy Bebop. We've also delivered work on a bunch of seasons of The Walking Dead, Outlander, Jack Ryan, and A Discovery of Witches.
Anna: I recently worked on a cinematic trailer for PUBG: Battlegrounds. It was an action-packed adventure of a trailer and great fun to produce with a great team!
How do you use ftrack Studio in your day-to-day at the studio?
Anna: I use ftrack Studio for task planning and staying on top of tasks, resource planning and bookings, dependency checks and time tracking, and communicating feedback, targets, and priorities. I also create lists, run review sessions, and – the essential part – look at all the stunning work my team members and co-workers produce! ftrack Studio is a massive help across these activities. It's a critical element of my role.
What benefits has ftrack brought to Goodbye Kansas over the last 10 years?
Nils: When a company grows as Goodbye Kansas has, it's essential to keep track and control all parts in the production pipeline – especially as we've not only taken on more projects but also larger and longer ones. ftrack Studio helps us stay on top of things across all stages of production, from planning to post-evaluation. One could say that ftrack is in our DNA!
Anna: For me, ftrack Studio empowers me to follow my team's creative progress alongside their personal development and requirements. I can support Goodbye Kansas's artists with clear schedules, achievable targets, and a structured to-do list that makes their workload feel manageable.
Review sessions inside ftrack Studio are also essential. With media review in ftrack Studio, we ensure our artists have the support, guidance, and inspiration they need from their supervisors and leads. Production can also keep track of the iterative feedback process and support productions in the best way possible.
How have you seen ftrack Studio evolve over the years?
Anna: ftrack Studio has hugely evolved in terms of usability over the past decade, both on the artist and production side. The addition of interactive, real-time media review was a significant change, which enabled us to carry out dailies without being in the same room; this was a massive help during the pandemic, with people working from and joining in from other countries. Synchronized media review in ftrack has been a tremendous help; it's a crucial tool in our day-to-day workflow.
It's been a great ten years with ftrack – and not just with regards to the product! The ftrack team is also excellent; we always feel seen, heard, and valued when we have an issue. I wish the ftrack team all the best going forward, and I count on having many more years of learning, growing, and developing alongside the platform!
Try ftrack today, for free
Experience 10 years of innovation. Try ftrack Studio or ftrack Review below.
I'd like to try ftrack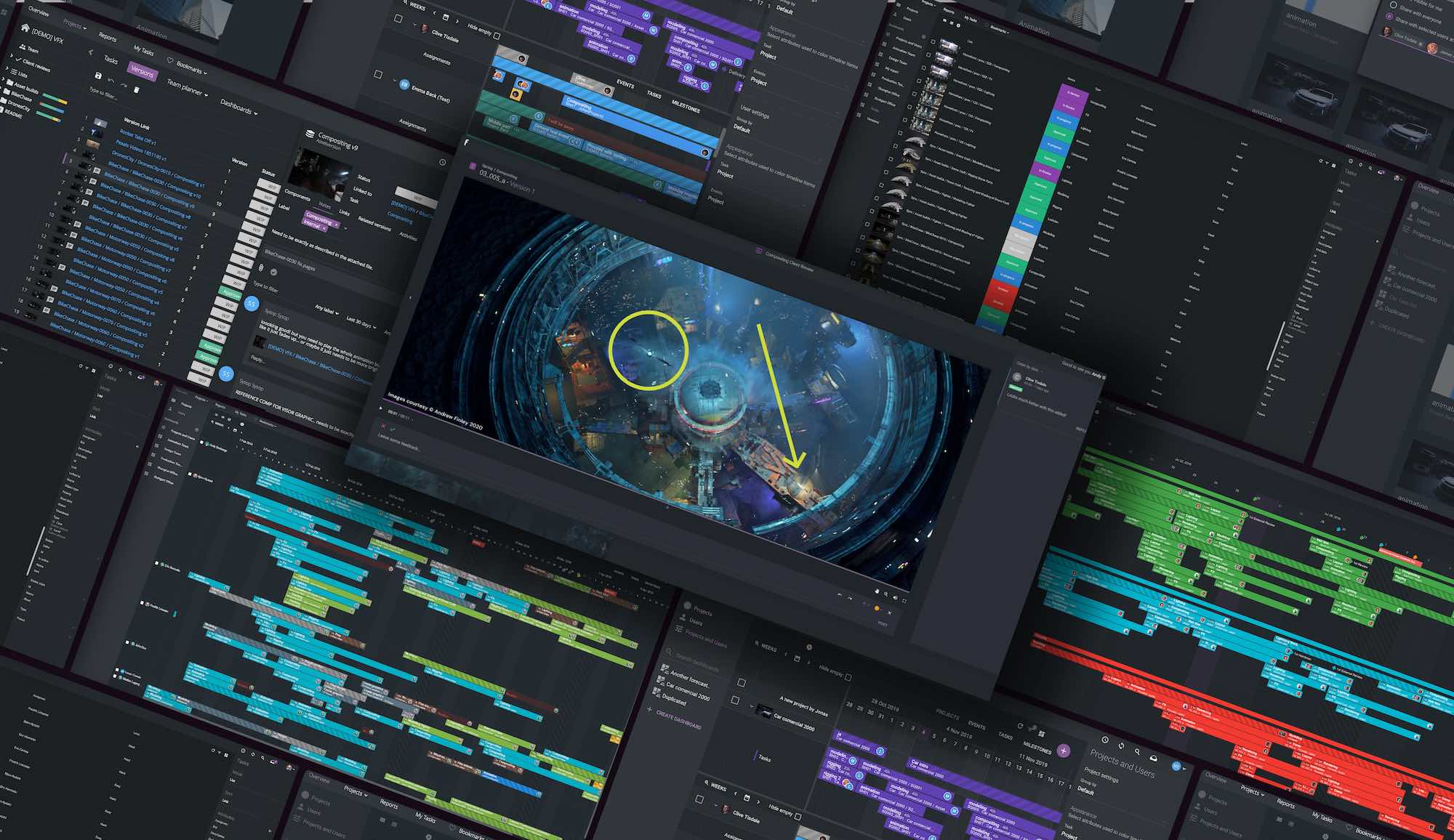 We're pleased to announce the successful completion of ftrack's independent SOC 2 audit, reaffirming the commitment, consideration, and care we continue to give to the security of your projects. For…