Over 12 months, Indonesia's Lumine Studio delivered 9,000 shots and nearly 1.5m versions via ftrack Studio. Clearly, the Indonesian industry is in good health. We spoke with studio head Kalvin Irawan to learn about the region's animation and VFX industry and to discover how the studio intends to train a new generation of animators via CAVE Academy Indonesia.
Indonesia's animation and VFX and animation industry is small but mighty – undeniably a growing element of Indonesian culture, it's a seed growing in many exciting directions. 
Indonesian VFX and animation studios have produced a variety of content over the years, from traditional hand-drawn animation to full-blown CGI. Several globally recognized animated projects, such as Sonic the Hedgehog, The Adventures of Tintin, and The Lego Movie, have involved the region's creative sector. Beyond the current projects, the industry is heading to exciting places, with studios like MSV planning to invest $100m in developing, producing, and distributing up to 10 animated films over the next seven years, including the ambitious Ajisaka: The King and the Flower of Life. 
While Indonesian VFX and animation continue to develop steadily, initial development took a while to start, in part due to limited investment and support from traditional TV. Furthermore, the tight market for professionally trained professionals has made growth challenging; many Indonesian VFX artists are self-taught.
One studio working to implement change and help Indonesia's creative sector prosper internationally is Jakarta's Lumine, a company with big plans to further stimulate Indonesia's creative potential.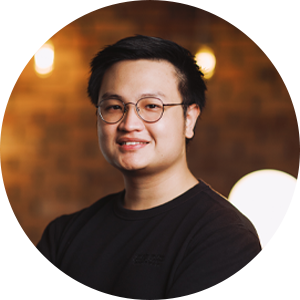 Kalvin Irawan
Studio Head at Lumine Studio
Learning about Lumine
Kalvin Irawan has been Studio Head at Lumine since he left Vancouver in 2017, following a stint at MPC on projects like The Mummy and Justice League. "At the time, Lumine was working primarily on game assets, commercials, and animated series," he explains. "We did everything from storyboarding to animatics, asset creation, animation, FX, lighting, compositing, final grading, and mastering."
Soon after, Lumine got a taste of its first VFX project in the form of Foxtrot Six, directed by Randy Korompis. "Lumine took on a major role in creating all of the CG elements for a shot, although another vendor named QARTL completed the final comp," says Kalvin. 
From that point, the Lumine team grew, and bigger projects came in, such as Gundala and Satria Dewa Gatotkaca. "Our most recent project was a local female superhero movie named Sri Asih, on which we are the main vendor supplying 600+ VFX shots, ranging from clean-up to full CG renders," says Kalvin. "We're currently working on Tira, Sri Asih's sequel, which will air on Disney+ Hotstar."
Building a pipeline
One challenge facing studios like Lumine is the region's need for more experienced Pipeline TDs in VFX. "The majority of Indonesia's creativity industry focuses on animation, and demand for VFX is relatively low, so hiring TDs is extremely difficult," says Kalvin. "That's why, at Lumine Studio, we invest a lot of time in building pipelines and technology to enhance our project quality and day-to-day productivity. That ranges from things like teaching our artists how to code in their idle time to adopting ftrack Studio into our creative pipeline."
Before ftrack Studio, Lumine used Google Sheets and CGWire's Kitsu to track progress. However, these solutions became a bottleneck to production, particularly on higher-profile projects with deep involvement from numerous departments. 
"We knew we needed a better review and publishing system to store our assets and metadata," says Kalvin. "We looked at other choices like ShotGrid and NIM, but ultimately, ftrack Studio stood out as the best solution for our needs."
Kalvin also used OpenPype, the open-source pipeline for visual effects and animation, and its integration with ftrack Studio to get Lumine's new pipeline up and running. "Almost immediately after we implemented ftrack Studio and OpenPype at Lumine, we felt the boost across efficiency and productivity – pretty much in the first week!" says Kalvin. "ftrack Studio immediately empowered us to track all of our projects, tasks, and milestones in one place and provided us with clear data on our artists' schedules and performance. We know who's working on what and can use the Capacity Forecast feature to estimate potential production bottlenecks. I want to give my absolute thanks to OpenPype's Milan Kolar and the rest of the OpenPype team for creating an awesome tool and helping us perfect our Lumine Studio pipeline."
Since implementing ftrack into the Lumine pipeline, the studio has grown by over 50 new people. "Onboarding is much easier since ftrack Studio stores everything the new team members need to know about a project," he says. "Everyone on the team is on the same page, improving our communication tremendously.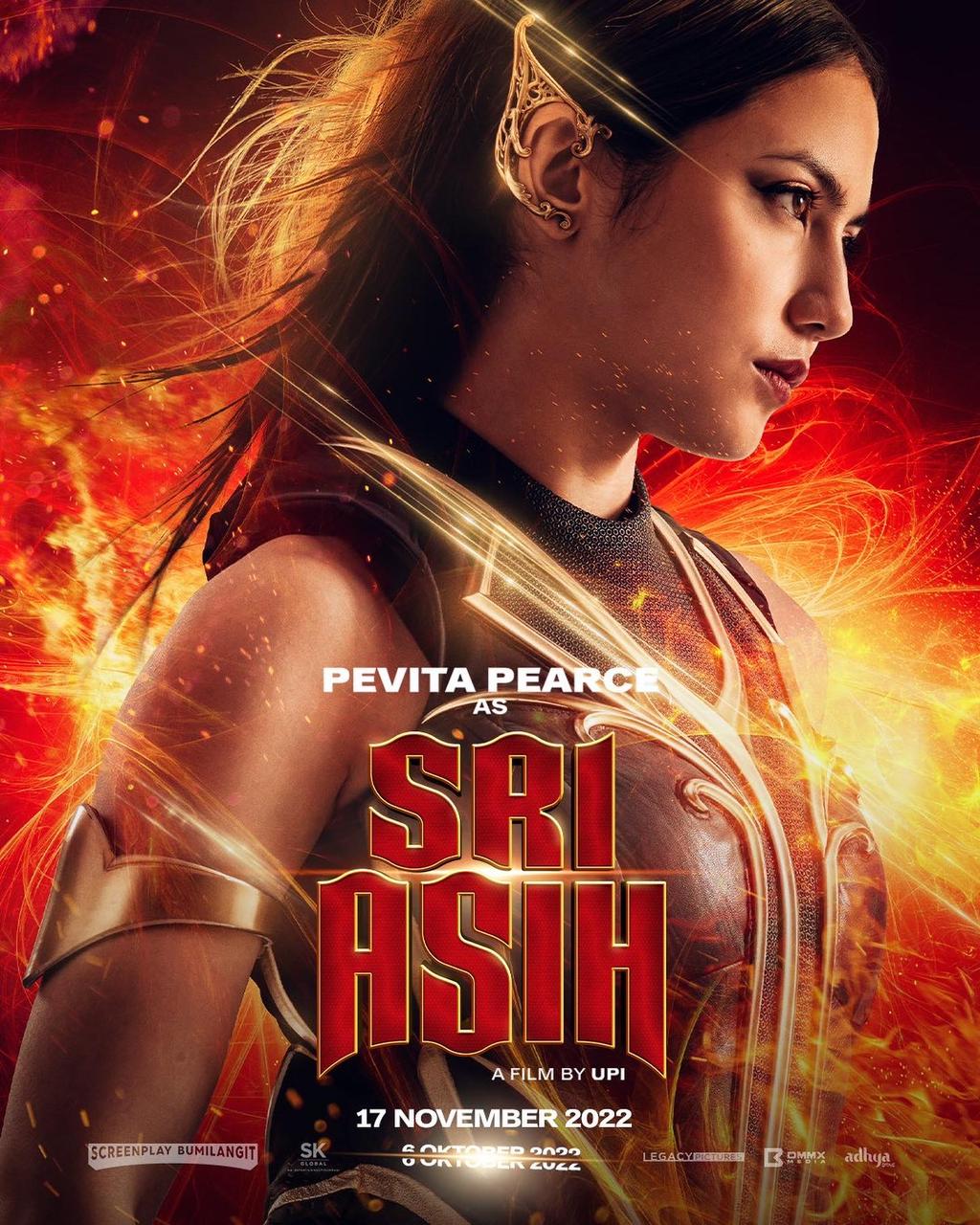 Images above: Lumine Studio's feature film – Sri Asih, Live action shot from Sri Asih and a Lumine Studio Artist using ftrack Studio
Fantastic ftrack features
Media review in ftrack Studio has proven especially useful to Kalvin and his team, particularly as remote working has become the norm following the rigors of COVID-19.
"We use the ftrack Studio web player for our day-to-day approval with clients, and it's been a huge benefit," says Kalvin. "Reviews in ftrack Studio are swift and easy, especially during synchronized live sessions, which we often used for reviews with Sri Asih's director.
"Also, the Live Notification feature may not be one of ftrack Studio's tentpole features, but it's become one of our favourites in the review process," continues Kalvin. "On Sri Asih, we worked long hours, and our supervisors often reviewed from home. As such, the whole team wasn't on-site as they would be for dailies. Live Notifications in ftrack were key to keeping things going, as artists would never miss revision notes on their work, even if they weren't with the supervisor when the feedback came through. Little details like this ensured everyone could put in more iterations in less time." 
For internal quality control reviews with leads and department supervisors, Kalvinrecently started exploring cineSync 5's functionality. "cineSync 5 offers super-versatile tools for reviewing," he says. "With the new OTIO and OCIO support, our team can perform sequence or shot review within the proper colour space and viewing LUT.
"We'll certainly continue using all of these tools as remote working and global collaboration continues to become normalized in the industry," says Kalvin. "Thanks to ftrack Studio and cineSync, all of our project data is easily and securely accessible. As a result, we can work with anyone, anywhere, including more closely with outsourcing studios in Indonesia. We're also starting to bring in more international clients from countries like Korea, Japan, and Dubai, and this is undoubtedly thanks, in part, to ftrack Studio."
Onward and upwards
Although Indonesia's film and animation industry continue to grow and thrive, challenges remain. Access to education and training in animation remains limited. However, with studios like Lumine leading the charge and finding ways to support the Indonesian creative community, the industry has the potential to reach greater heights.
"We're dedicated to expanding the Lumine team, starting work on our own IP, and, importantly, opening our VFX training centre in collaboration with CAVE Academy to support the Indonesian industry – CAVE Academy Indonesia," says Kalvin. "By collaborating with CAVE Academy in the UK, we hope to bring knowledge and expertise to a new generation of Indonesian creatives."
When CAVE Academy Indonesia gets up and running, Lumine will implement ftrack Studio into the syllabus. Kalvin sees it as a critical tool to elevate Indonesia's production efficiency and project quality.
"ftrack Studio has already become the backbone of Lumine Studio's production," concludes Kalvin. "Between January and December 2022, we delivered 8,898 shots and published 1,491,172 versions, all through ftrack Studio. We would never have hit this number before, so thank you to ftrack for helping us to grow and develop more efficient workflows. 
"Creating films has never been this fun and easy!"
"ftrack Studio has already become the backbone of Lumine Studio's production

Kalvin Irawan

Studio Head at Lumine Studio
Would you like to learn more about using ftrack Studio?
Please reach out to Clovis Thevenet, ftrack's Regional Sales Manager Asia Pacific.
Contact us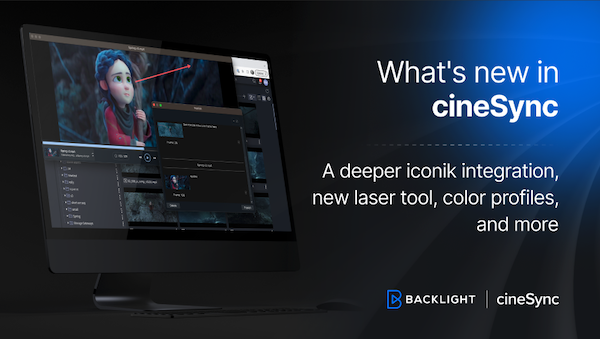 cineSync's latest update brings flexibility and precision to your cineSync experience, making it easier to…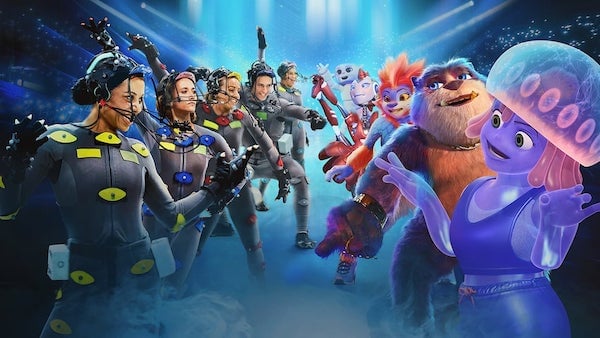 Formed in 2012 by legendary actor and director Andy Serkis and led by CEO Matt…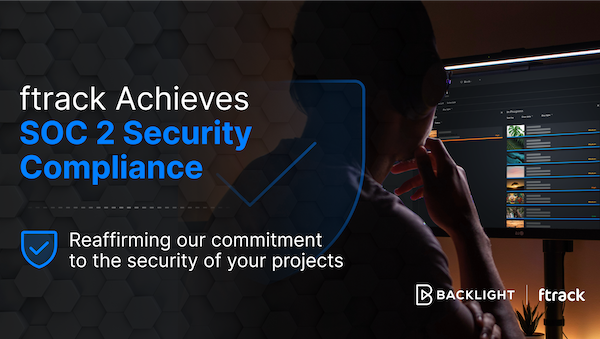 We're pleased to announce the successful completion of ftrack's independent SOC 2 audit, reaffirming the…