Animost discusses Vietnamese animation today and how tools like Unreal Engine and ftrack Studio are helping pave the way toward a brighter future.
As we revealed in our recent interview with Vietnam's Bad Clay/AIOI Studios, the Vietnamese film industry is bursting with potential. Increasingly more productions are being delivered with a greater global reach, boasting impressive cinematic visuals and, in many cases, even more impressive box office statistics.
Although the Vietnamese animation industry has yet to experience a similar level of success, the increased availability of technology and more capable talent joining studios have increased Vietnamese animated output. Today, creative outfits like ftrack Studio user Animost are delivering consistent, high-quality work, proving the will and capability are there to take Vietnam's creative sector to the next level.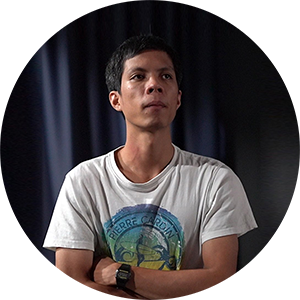 Duc Nguyen
Supervising Producer at Animost
Meeting Animost
Duc Nguyen is Supervising Producer at Animost, where he and his team deliver animation production, 3D asset creation, and facial/body mo-cap services for projects such as Nyan Heroes and Genshin Impact. 
"We're an independent 3D animation studio built on a motion capture and real-time workflow, established in 2019," says Duc. "Over the years, our team has delivered many cinematic trailers and contributed to several feature film projects. We're currently working on production for a feature-length 3D animation film."
Despite Animost's success over such a short time frame, Duc believes Vietnam's creative industry has room to grow and, indeed, is in the midst of a considerable transformation. 
"New independent studios like Animost are benefiting from Vietnam's stable economy and the great artists we have," he explains. "We're also benefiting from the speed with which technologies evolve in the creative industry as a whole. We've recently increased production scalability thanks to the accessibility of professional tools like Unreal Engine and ftrack Studio, which make us much more productive and competitive, and in turn, develop the Vietnamese creative sector as a whole."
Streamlining production with ftrack
From day one, Animost sought a production pipeline tool that could keep its studio on track across multiple projects and deadlines. The team tried several solutions, including Notion, Google Spreadsheets, and ShotGrid, but when it came to testing ftrack Studio, it was immediately clear the platform was the right choice for Animost. "For us, ftrack Studio offered the same features as ShotGrid but with a better UI/UX and price point," says Duc. "It was a no-brainer."
One of Duc's key decision-making factors was ftrack Studio's ability to manage not just Animost's internal workload but also that of the external freelancers the studio employs. "As an independent studio, we work with many external teams and freelancers. In the past, this could have been difficult, with too many emails making things more complicated," says Duc. "Thankfully, once we adopted ftrack Studio, tracking and managing Animost's external resources became much easier, clearer, and efficient. It was as if our freelancers suddenly became part of our in-house team!"
Media review in ftrack Studio also helps Animost to work in a closer, more collaborative way with its freelancers. "Media review is a cornerstone of our workflow; I can't stress enough how much it helps us collaborate with external stakeholders and freelancers," says Duc. "Media review features like annotations for client feedback and the ability to quickly compare versions are fantastic. Furthermore, the ability to transfer feedback back into our overall production plan makes communication much easier for all of us. As a result, the team knows what they need to do to progress on our projects – they can spend less time on back-and-forth admin and more delivering great creative work."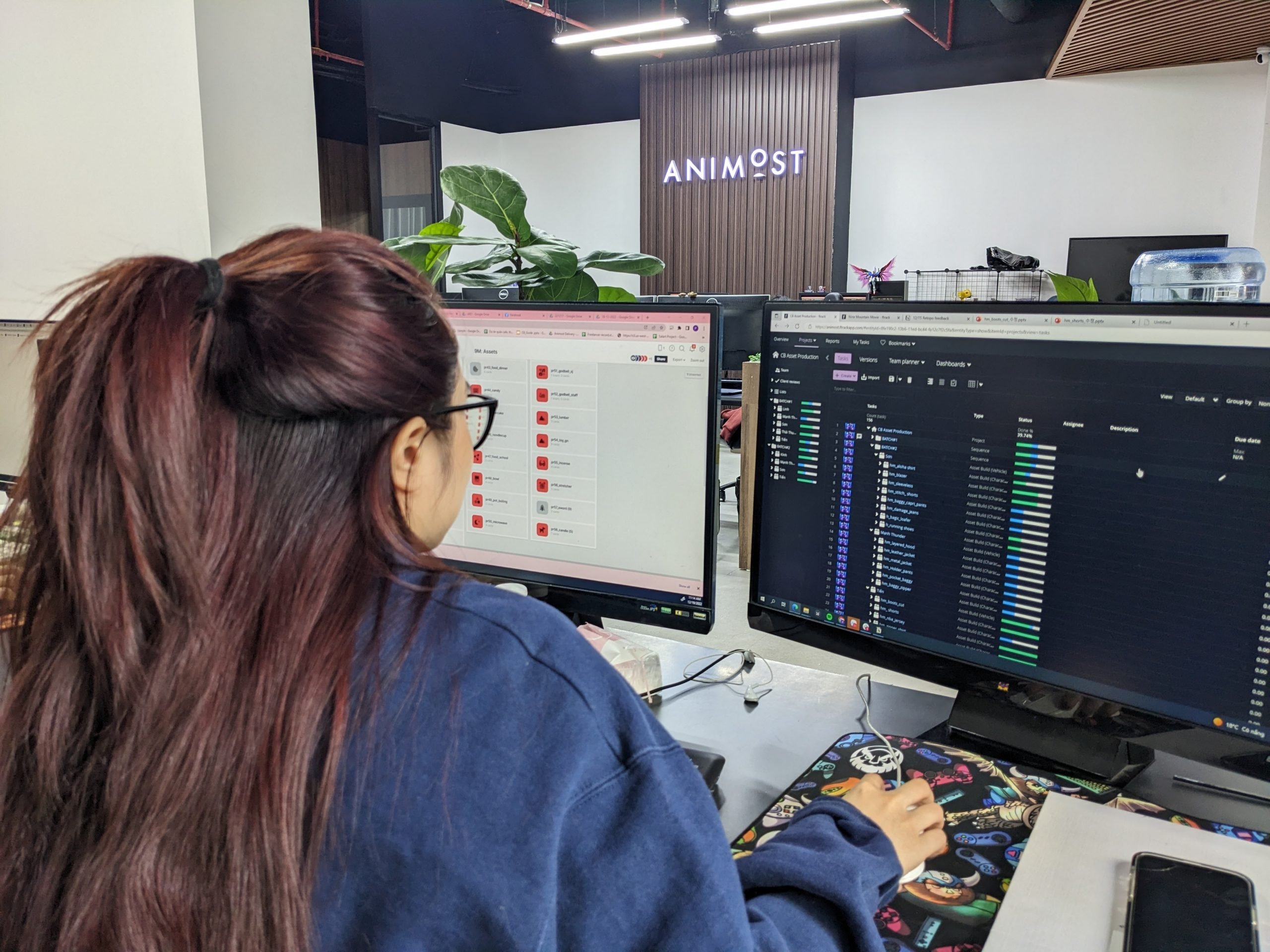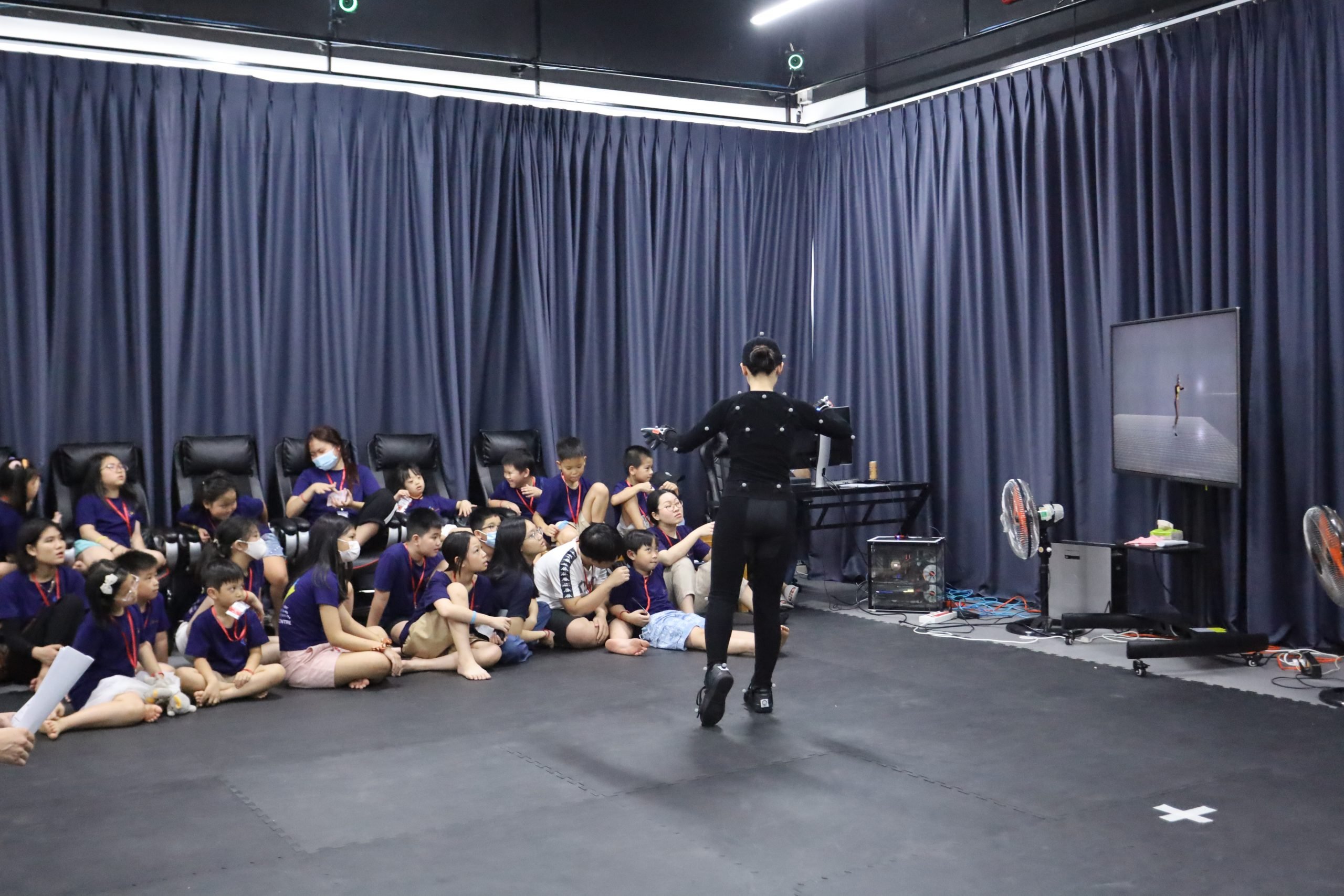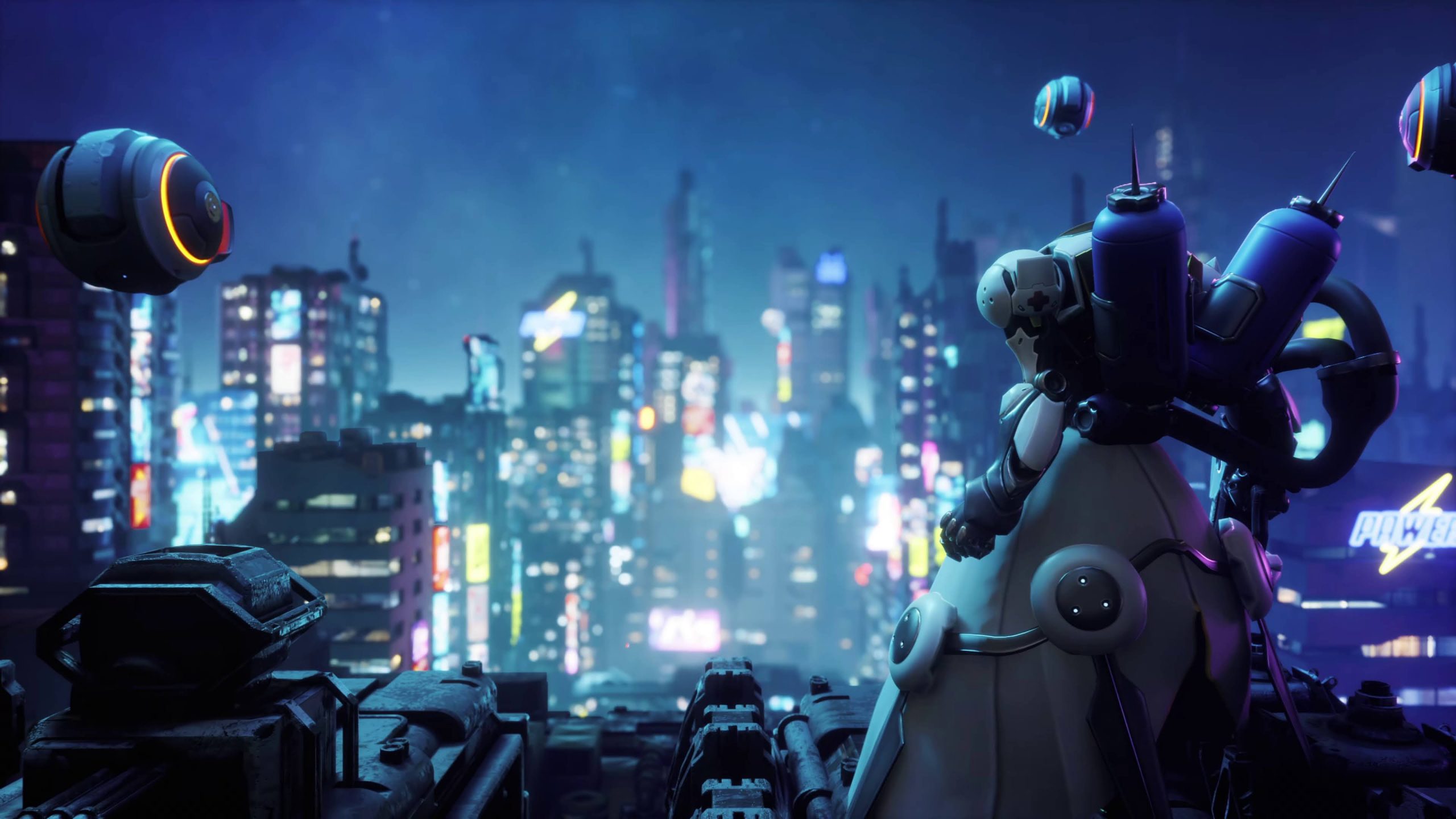 Images above: An Animost artist using ftrack Studio, Mocap shooting session with a summer camp visit and a screenshot from the trailer of 'Nyan Heroes'.
Making the Animost out of ftrack
However, although the previously discussed features have significantly supported Animost's day-to-day workflow, one of the most critical factors driving Animost's adoption of ftrack Studio was the platform's deeply customizable pipeline.
ftrack Studio is designed from its foundations up for customization, so any studio, no matter its size, needs, or technology stack, can quickly implement the platform into its day-to-day workflow. This was of crucial importance to Animost.
"Animost's pipeline is built on top of a real-time approach, based on Unreal Engine and motion capture, mixing live-action and traditional animation production workflows," says Duc. "What we do is in many ways unique; we needed a production tracking solution that understood that, which we found in ftrack Studio. The team understood our needs, and the platform made it easy to set up and manage our custom pipeline and get going without missing a beat."
1.5x production efficiency
Since adopting ftrack, Duc has watched as Animost's production process and pipelines have gradually streamlined, with fewer errors, less stress, and more projects on the docket.
"Thanks to ftrack Studio, Animost's producers can handle 1.5x more projects while delivering to a higher standard," he says. "There are challenges in the Vietnamese animation industry, for sure, but with the continued growth of the global demand for animated content, the increasing recognition of Vietnam as a destination for creative talent, and flexible tools like ftrack Studio in our arsenal, the future looks bright."
"Thanks to ftrack Studio, Animost's producers can handle 1.5x more projects while delivering to a higher standard.

Duc Nguyen

Supervising Producer at Animost
Would you like to learn more about using ftrack Studio?
Please reach out to Clovis Thevenet, ftrack's Regional Sales Manager Asia Pacific.
Contact us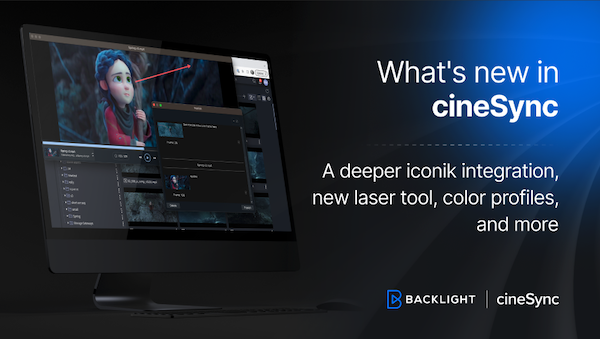 cineSync's latest update brings flexibility and precision to your cineSync experience, making it easier to…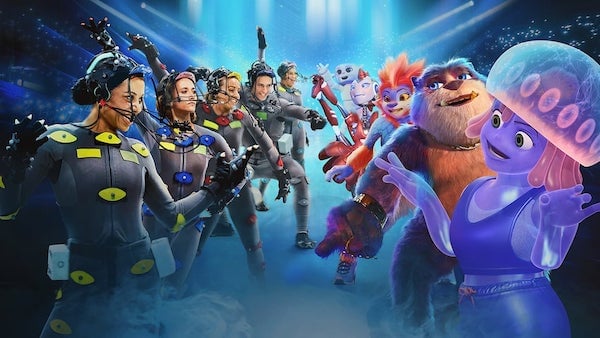 Formed in 2012 by legendary actor and director Andy Serkis and led by CEO Matt…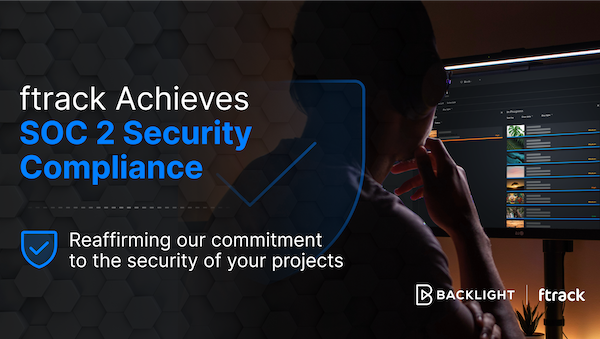 We're pleased to announce the successful completion of ftrack's independent SOC 2 audit, reaffirming the…