With this update, we have added a couple of features for our
Pro customers
, as well as some improvements to our Play All and Play Selection functionality. If you want to try out the Pro features, you can subscribe to the Pro add-on via your account settings, or contact
[email protected]
for more information.
Learn more on what's new here
Start your Review trial
Watermarking and Security
As a new feature for accounts with the Pro add-on enabled, content can now be watermarked with a live, unique watermark that identifies each participant in the review session.
Content owners need to know they can identify the source, if content is ever leaked from a review session – similarly it can be useful to have a visual reminder for guests that the content they are viewing can be traced back to them, to encourage them to be careful with the security of confidential content.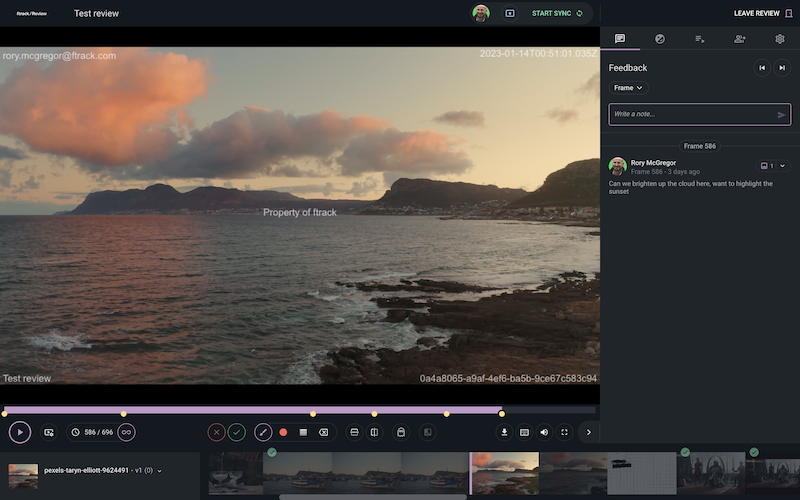 ftrack Review can now display a visual watermark, which is displayed in the corners of the image, and visually identifies the user's name, date/time, review name and session ID for each participant. An additional customisable watermark text can be added in the center of the image if required.
(Note: Watermarking is also available in the new Client Review player in ftrack Studio – see here for more information on how to enable these settings)
Watermarking settings can only be updated by users with admin privileges and the settings will apply to all users on the account. 
Other security settings include:
Global setting for allowing link sharing

Requiring passphrases for guest access.
Improved "Play All" and "Play Selected" Functionality
These are existing ftrack Review features, but we have improved performance on loading sequences. Now large sequences load very quickly. We will be issuing updates for sequence playback over the next few months, as we continue to build out this useful feature.
Try your free trial of ftrack Review today
Start your free trial and explore all of Review's new features.
I'd like to to try Review
We're pleased to announce the successful completion of ftrack's independent SOC 2 audit, reaffirming the…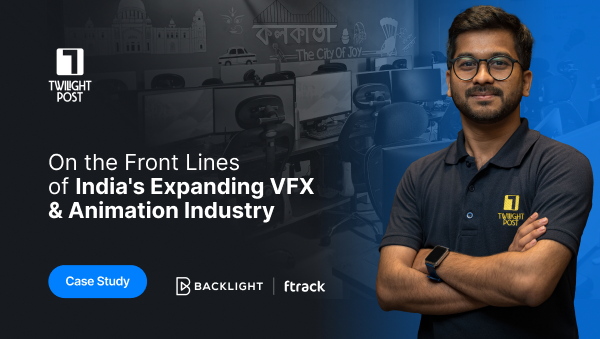 As the world sits up and takes notice of cinematic marvels like K.G.F: Chapter 2…