The latest update to cineSync 5 introduces an integration with Backlight's media management solution iconik alongside more responsive and optimized reviews, empowering you to streamline your creative workflows and get to sign off faster.
cineSync 5.3 brings the following new features to cineSync 5:
A whole new way to manage and share your media with the

cineSync x iconik integration

An optimized and more responsive cineSync experience via OTIO v0.15 and tlRender upgrades
New quick and easy file transfer capability via ftps/sftp
Easier access to your saved frames, PDFs and session files
More media review options via the ability to review audio-only media files!
Today, Backlight unveils cineSync 5.3, which promises to make your media management, review, and sign-off processes faster and more effective by building on the recent release of cineSync 5.2.1.
Ineffective collaboration reduces project ROI, increases cost, and distracts artists from creating great work that makes clients happy. cineSync 5 remedies this by bringing high-end media review workflows to artists, producers, supervisors, clients, and more, with high-quality, highly accurate review of original media in interactive sync, bolstered by some of the most secure workflows available in media review today. With cineSync 5, media collaboration and feedback are as streamlined and effective as they can be, even in a creative industry that's more distributed and remote than ever.
And now we're taking things to the next level! cineSync 5.3 makes cineSync faster and more responsive, introduces new file transfer workflows, and integrates with Backlight's accessible and cost-effective media asset management solution iconik. With these new features, you can empower your creative workflows with frictionless media management, better-organized projects, and improved client sign-off experiences.
cineSync 5 keeps improving – and we'll keep working to make your remote review workflows even more streamlined and effective.
Let's take a look at this release in more detail ↓
Deliver faster and more effective reviews with clients via tech upgrades
What is it? We've upgraded OTIO to v0.15 for enhanced frame/image sequence playback. We've also improved the speed and responsiveness of tlRender, the open-source library for building playback and review applications for media that stands as cineSync's underlying player technology.
Why it matters: Your reviews with clients in cineSync 5.3 will be faster and have even more solid performance. More specifically, frame/image sequence playback will also be more responsive. So, getting more specificity in your feedback and delivering work in line with your client's vision will be easier than ever.
Even more ways to transfer your media via ftps/sftp
What is it? You can now securely distribute files to review participants using an integrated ftps or sftp client.
Why it matters: We understand that some clients prefer different working methods – not all studios want to transfer files the same way! So we've made it easy to integrate cineSync 5.3 with your existing ftps/sftp transfer infrastructure and use that from within cineSync 5.
As with cineSync's other file transfer options (including ftrack Studio, ShotGrid, AWS S3, AliCloud, and iconik), all files transferred to guests can be encrypted on disk and auto-deleted following the review.
Easier access to your important frames, PDFs, and other review session files
What is it? We've added an "Open Folder" option in the confirmation dialogue when saving cineSync session data. So, when saving your annotated frames, sessions PDFs and session files, you can easily navigate to their location on your desktop with just one click.
Why it matters: Speed is everything, even if it's just shaving a few seconds off a daily task! With cineSync 5.3, you don't have to search for those saved files – just click "Open Folder", and you'll head directly to the files you need to review them, share them with your team – whatever you need.
Perform review on audio-only files
What is it? You heard it here first. In addition to video, stills, PDFs, image sequences and file sequences, and 3D latlongs, cineSync 5.3 now also supports audio-only files for review, with a waveform display. cineSync supports both stereo and multichannel audio.
Why it matters: Not all media is visual. Thanks to this update, you can also provide specific feedback on audio files, making sure your feedback gets across and that the next iteration of your audio-only project is precisely what your client wants to hear.
We're pleased to bring these new features to cineSync users hot on the heels of our previous release – and there's more to come yet! Watch this space for more updates.
As always, thanks for choosing cineSync.
Do you have any questions or want to provide feedback on this integration? Please contact us using the link below – we'd love to hear from you!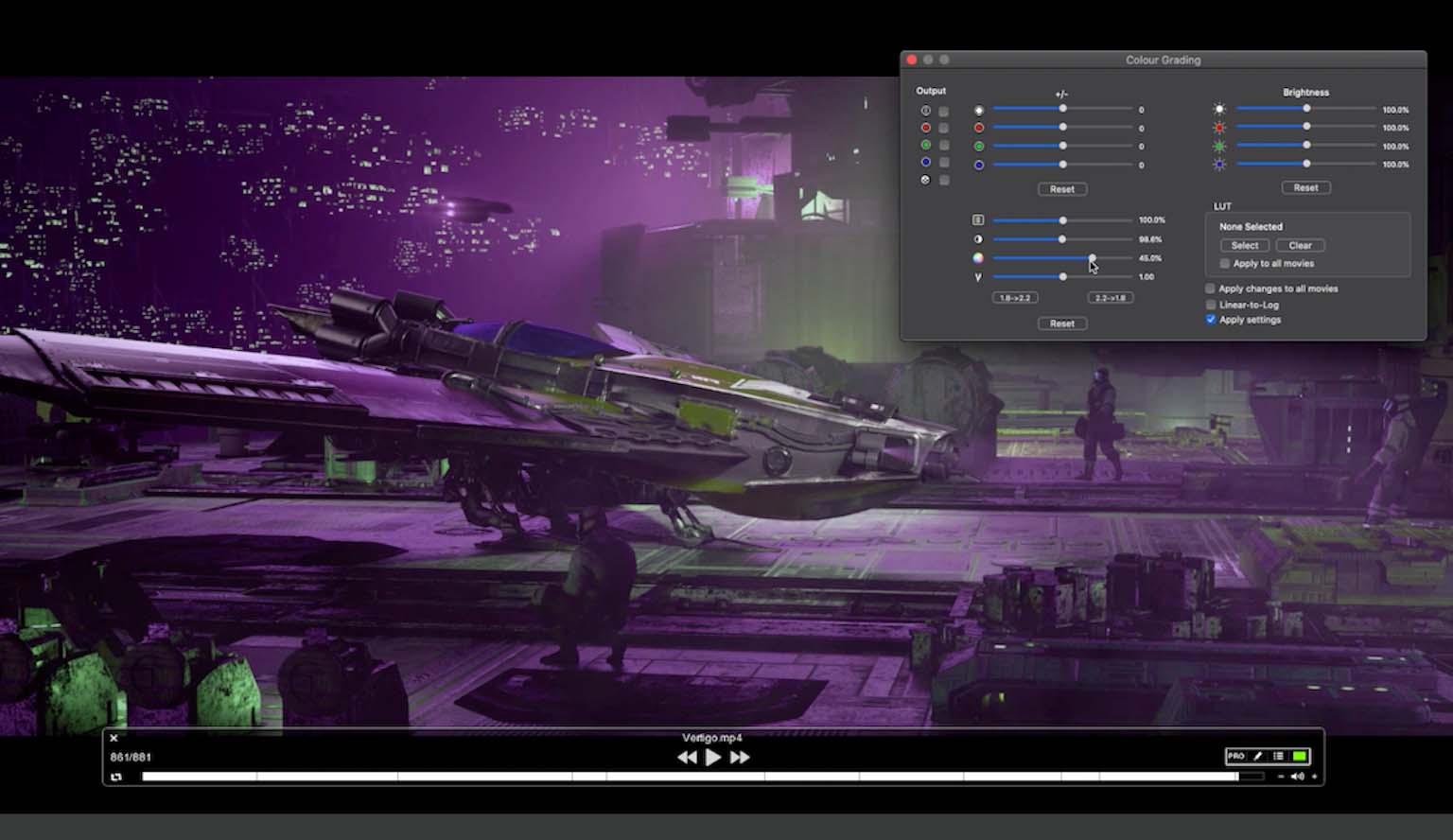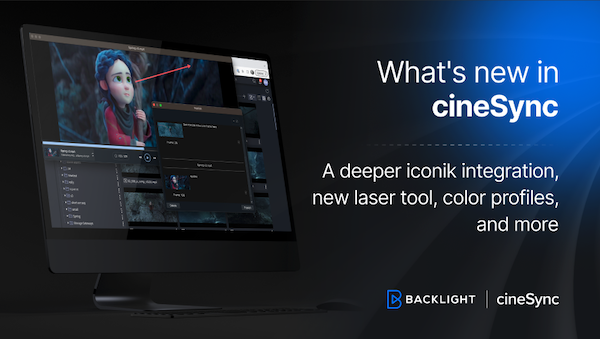 cineSync's latest update brings flexibility and precision to your cineSync experience, making it easier to connect your review sessions with media management and storage in iconik, introducing color profiles to…