We recently released cineSync 5.3, featuring a new integration with Backlight's flexible media asset management solution, iconik. Below, we take a closer look at iconik and how it can help you to streamline your content management and file-sharing workflows.
Technology keeps getting faster, and that's a mixed blessing. We can create content faster, but it's also a challenge to keep up for two reasons:
There's an increased amount of assets to track and manage
Keeping storage clean and organized is difficult as assets flood in every day
With more power to create, it's no surprise that the need for accessible and affordable media management solutions has grown as well.
In a recent webinar, we introduced Backlight's iconik.io, a cloud-native, SaaS media asset management (MAM) platform that offers flexible and simple media management to companies of all sizes. What used to be only within reach of broadcasters is now available for everyone. What stands out about iconik is that the platform is built to scale, allowing solo creators and large enterprises alike to easily manage and collaborate on rich media assets like video, audio, and imagery from anywhere.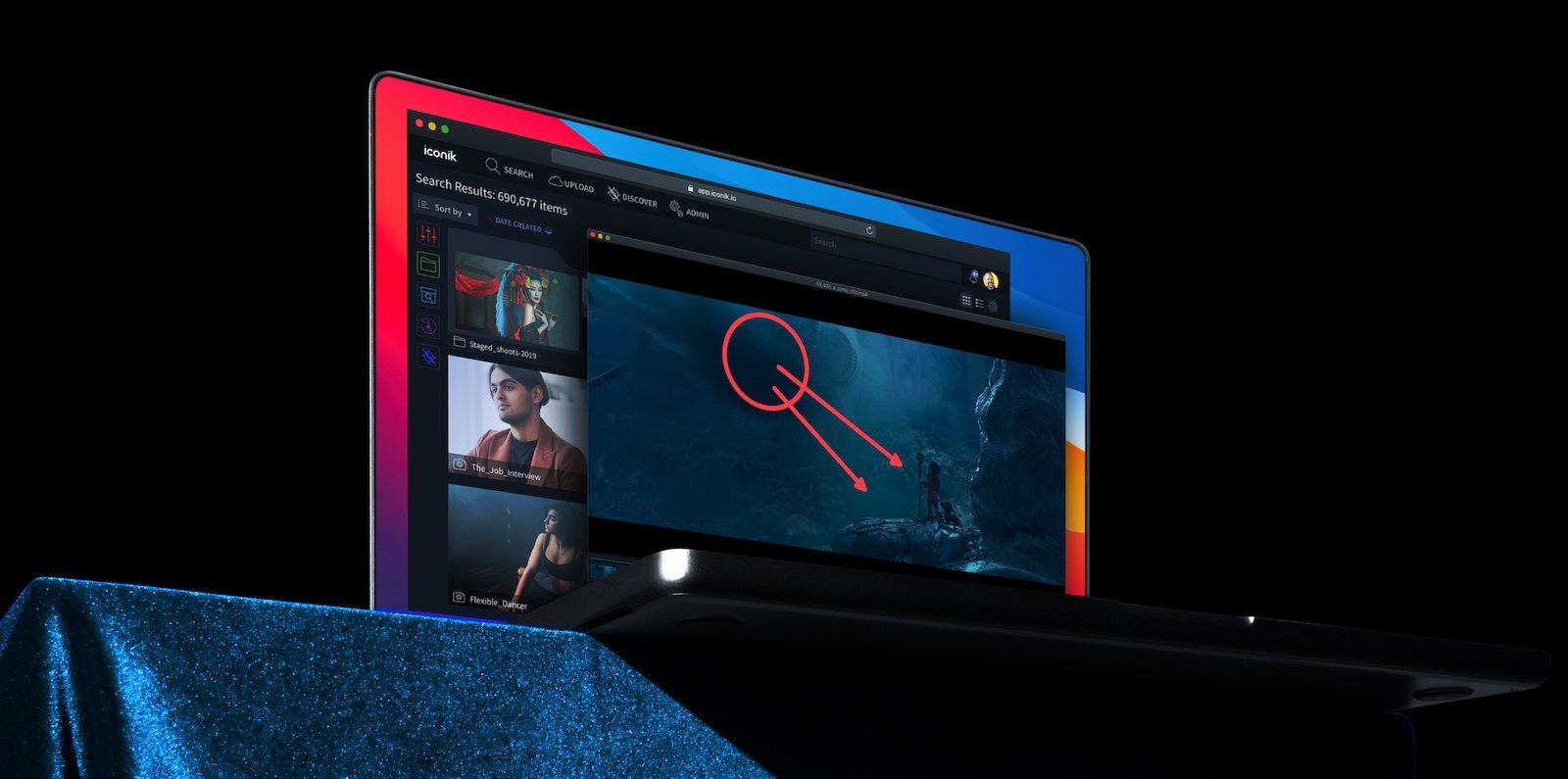 In case you missed it, ftrack and iconik are both in the Backlight product family. This past year, our teams have collaborated and learned about the innovations each team has created. The cineSync x iconik integration is one result of this – and certain to be just the first of many!
We're genuinely impressed by iconik's approach to media management, so we wanted to take this time to share everything iconik has created with you if you choose to explore the integration for yourself.
The iconik development team strongly believes modern media management must be agile, scalable, easy to start and use, and integrated.
Let's dig into what that means for you.
Rigid media workflows are a death sentence to the modern, fast-paced media production landscape. Old solutions lock users into a set way of managing media.
That doesn't pan out well because assets that are used during the production process go through multiple workflows:
Quality control and review and approval
Collaboration and feedback
Revisions with multiple versions
Post-production processes
Transcoding assets into new formats
File transfer and delivery
File sharing with external stakeholders
Today's media professionals need ALL of these workflows. All one has to do to is step back to see the broader picture of how we use media. That's why iconik has included them all in a single media management and collaboration hub.
Scalable software solutions can also be described as "elastic", behaving much like a pair of stretchy pants you probably wore to "work" during the pandemic. They allow studios to grow and retract according to their needs. This is especially important when a studio needs to be able to expand usage with more storage and users on a project-by-project basis.
But what about when things slow down?
Legacy MAMs make you keep the same amount of storage, maintenance fees, and the same number of user seats. What we love about iconik is that it offers usage-based pricing with the ability to scale your actual resources up or down every month. Then, when a project is done, you simply remove the users who don't need access to your content. Easy as that.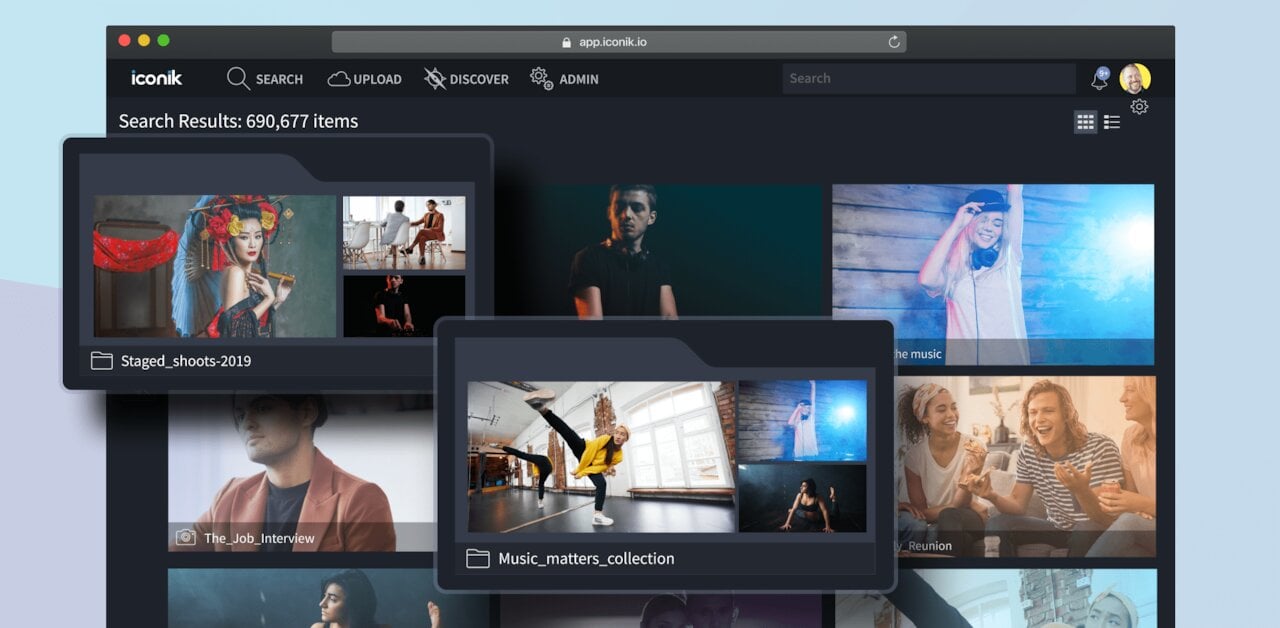 Most media management solutions require customers to transfer their entire archive to the new storage, but iconik is different. Iconik allows users to bring their existing cloud or on-premise storage and manage it in one place without having to migrate everything.
Yes, you read that right.
Only proxy files need to be stored in the iconik cloud, where they are used for instant search and previews from any device. This means you can keep your existing storage and have access to all your media files in one place without any extra cost or hassle.
Iconik's hybrid cloud structure is what makes this possible and what truly sets it apart. The iconik Storage Gateway (ISG) enables users to gradually migrate media to the cloud as needed, making on-premise content available from anywhere without storing high-res media files in the cloud. The ISG can even monitor folder structures on a local SAN, NAS, Mac, or PC and track them in the cloud. This, coupled with its flexible storage options, makes iconik an ideal solution for businesses of all sizes.
Easy, Zero-Dollar MAM Setups
If you're familiar with MAM solutions, you may have encountered the setup cost associated with traditional media management. It's not uncommon for the setup times to take months, cost five figures, and require large up-front costs before any value is actually delivered. This is not the case with iconik.
Setting up iconik is easy for anyone to do in a few steps. After you've started your free trial, just upload content directly or connect your storage and iconik will start ingesting proxy versions of every asset. All your existing metadata will be preserved and tags will be automatically created based on the names of your folder structures.
On day one, iconik users can have a searchable library that's ready to use.
Tying it All Together with APIs
The production pipeline has a lot of moving parts. Media management platforms should not keep media in a separate context, away from the workflows. You can sidestep this by connecting your existing solutions to your MAM with APIs.
Iconik's fully configurable API allows developers to automate and streamline media workflows to fit their needs. By using APIs, you can connect and integrate software applications, allowing them to share data and interact. This will enable you to create a more seamless and intuitive experience for your users while having more control over the data you store and process.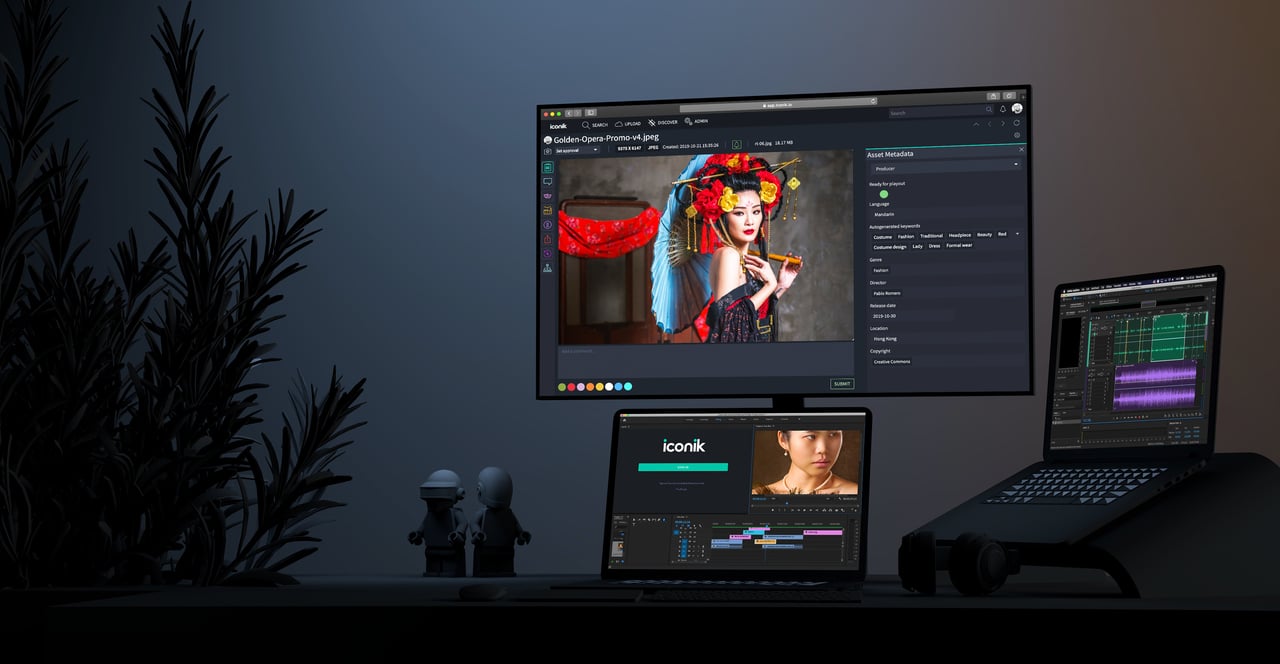 A New Way to Organize Media
We know how vital organization is for creative projects – it's why cineSync has integrated with production tracking and project management solutions such as ftrack Studio and ShotGrid.
The iconik.io integration offers a new way to organize media while it's in review. It's a one-stop solution for managing rich media assets through the entire content lifecycle, with affordable pricing, scalable cloud technology, and powerful API capabilities.
If you've never used media management products, watch our webinar or request an iconik demo here.
You can start a free cineSync trial here.
You can check out some iconik case studies here: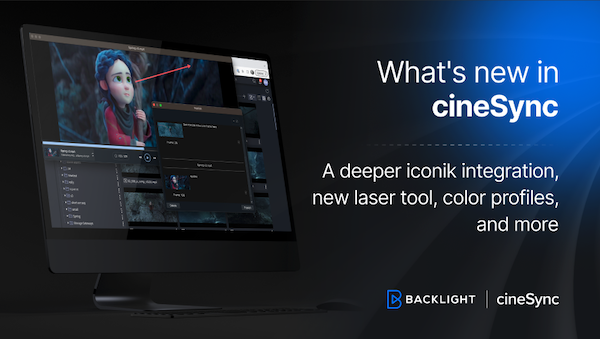 cineSync's latest update brings flexibility and precision to your cineSync experience, making it easier to connect your review sessions with media management and storage in iconik, introducing color profiles to…