Racking up industry awards in VFX is just the beginning for Cine Chromatix.
Cine Chromatix is a full-service partner for feature films and series with an in-house VFX and virtual production department. Cine Chromatix works on high-end productions and covers all aspects of post-production. Its main office is in Berlin, Germany, and has offices in Stuttgart, Cologne, Leipzig, and Meran, Italy. 
Cine Chromatix has had a strong focus on VFX work for more than 10 years. Most recent projects include work for the films All Quiet on the Western Front and Die Schule der Magischen Tiere which took home awards for Best VFX and runner-up for Best VFX, respectively, at Lola 2023.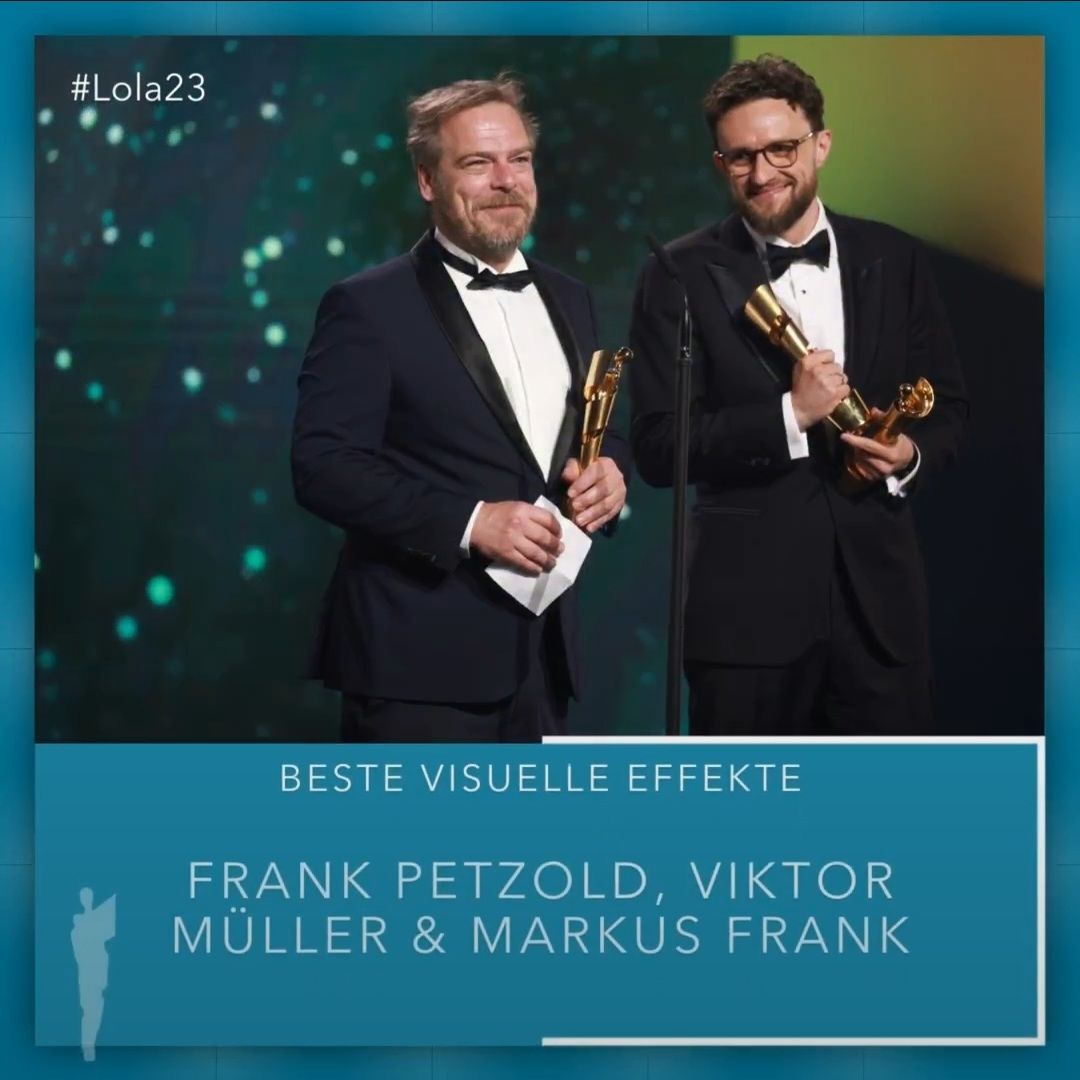 Image: All Quiet on the Western Front award for Best VFX at Lola 2023.
The company's VFX team consists of full-time employed artists with broad experience on different projects, and a handful of specialists. They also work with a pool of talented freelancers to keep productions up to quality standards and delivered on time.
Markus Frank is the Head of the VFX department at Cine Chromatix. We spoke with them to better understand how ftrack has helped their geo-dispersed team streamline workflows and collaborate to best serve their clients.
Markus Frank
Head of the VFX department at Cine Chromatix
Artistic-Driven Projects Need Team Harmony
The Cine Chromatix team's top priority is to help clients get the best possible product. This means every department works together to create high-quality, artistic-driven productions, delivered on time. "With a heavy focus on the artistic side, our projects not only differ from those of other industries but also how those same projects are approached in different departments." Says Frank. "Most of the time, we have the freedom to find a good balance between all departments."  
Working with an established team of full-time employees has helped Cine Chromatix become agile in order to serve its clients. "[It] helps us to be more flexible than to focus on a project-by-project basis," says Frank.
Automating Custom Workflows with the ftrack API
"In the beginning, we just needed something—anything—to help us organize our shots," says Frank of their need for a production and shot management solution. "We didn't want to do the heavy lifting ourselves and we wanted to be able to configure it to our needs and be able to access it with our automation tools." 
Ftrack was the right solution to meet all of Cine Chromatix's needs. They have found its versatility helps serve multiple departments at multiple locations. "We're not only using it in the VFX Department but also started to use it for qc tracking between our editing and Colorgrading departments as we were able to easily implement bridges between ftrack and software like Assimilate Scratch, Avid, and DaVinci Resolve by using ftrack's API." Says Frank. "Our Leipzig colleagues use it to organize and automate tasks for their virtual studio productions. It's quite versatile."
Image: Cine Chromatix's Head of VFX Markus Frank at work
Automating Collaborative Pipelines
ftrack has allowed Cine Chromatix to implement a workflow that helps them sync shots between Italian and German locations. They use "ftrack as the base for not only keeping everybody informed about the state of their copy process but also used it to automate the whole process," says Frank. When a task is assigned to an Italian colleague in ftrack, it automatically gets transferred to their ftrack workspace. And when the team in Italy needs a shot reviewed in ftrack the footage easily pops up in front of the right person in Berlin.
"I think the communication and automation saves us a ton of time.

Markus Frank
Custom Media Reviews Reveal More
Cine Chromatix uses ftrack's media review features by setting custom parameters. "In ftrack, we get previews with LUTs, aspect ratio, or any required burn-ins and these are uploaded when the shot is cleared for client review." Says Frank. "We also use live review during the creative process with the director if it's not possible to do these things in person."
Image: Screenshot from All Quiet on the Western Front
Cine Chromatix and ftrack
The future is bright for Cine Chromatix, boasting recent industry awards, and working with a solid full-time team dedicated to meeting client needs. The partnership with ftrack will ensure the studio continues to organize, manage and collaborate on media assets, saving time, and improving company-wide workflows and communication.
Contact us to learn more about how ftrack Studio can transform the way you run your VFX Studio.
Contact us
We're pleased to announce the successful completion of ftrack's independent SOC 2 audit, reaffirming the…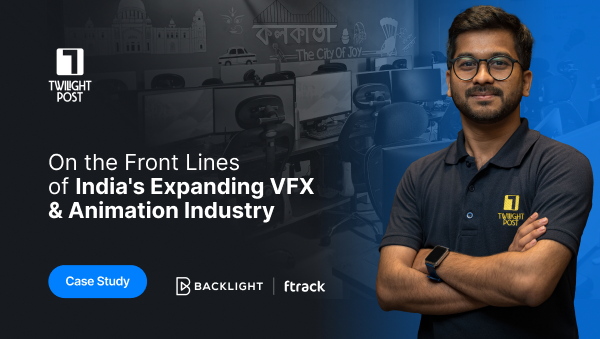 As the world sits up and takes notice of cinematic marvels like K.G.F: Chapter 2…