Discover the fantastic new features we've incorporated into ftrack Studio, designed to take your user experience to a new level! Get ready to boost your production efficiency, streamline tasks, and gain valuable insights to make data-driven decisions for all your projects.
This month, we're bringing several new features to ftrack Studio to make your creative project management experience smoother, more intuitive, and more efficient.
Introducing the New Look for the My Tasks Scheduler: Gain more project insight with a modernized view.
More image resolutions: Studio's upgraded encoder now supports an expanded range of image resolutions.
Search Made Simple in System Settings: Our new filter feature makes it a breeze to locate the specific settings you're looking for.
Enhancing Data Analysis with API Group by Aggregations: Elevate your data analysis capabilities and uncover game-changing insights.
Edit Shared Views via the API to Enhance Collaboration: Use the API to automate and customize the information you share with your teams.
Let's dive in and explore all the latest in ftrack Studio!
Introducing the New Look for the My Tasks Scheduler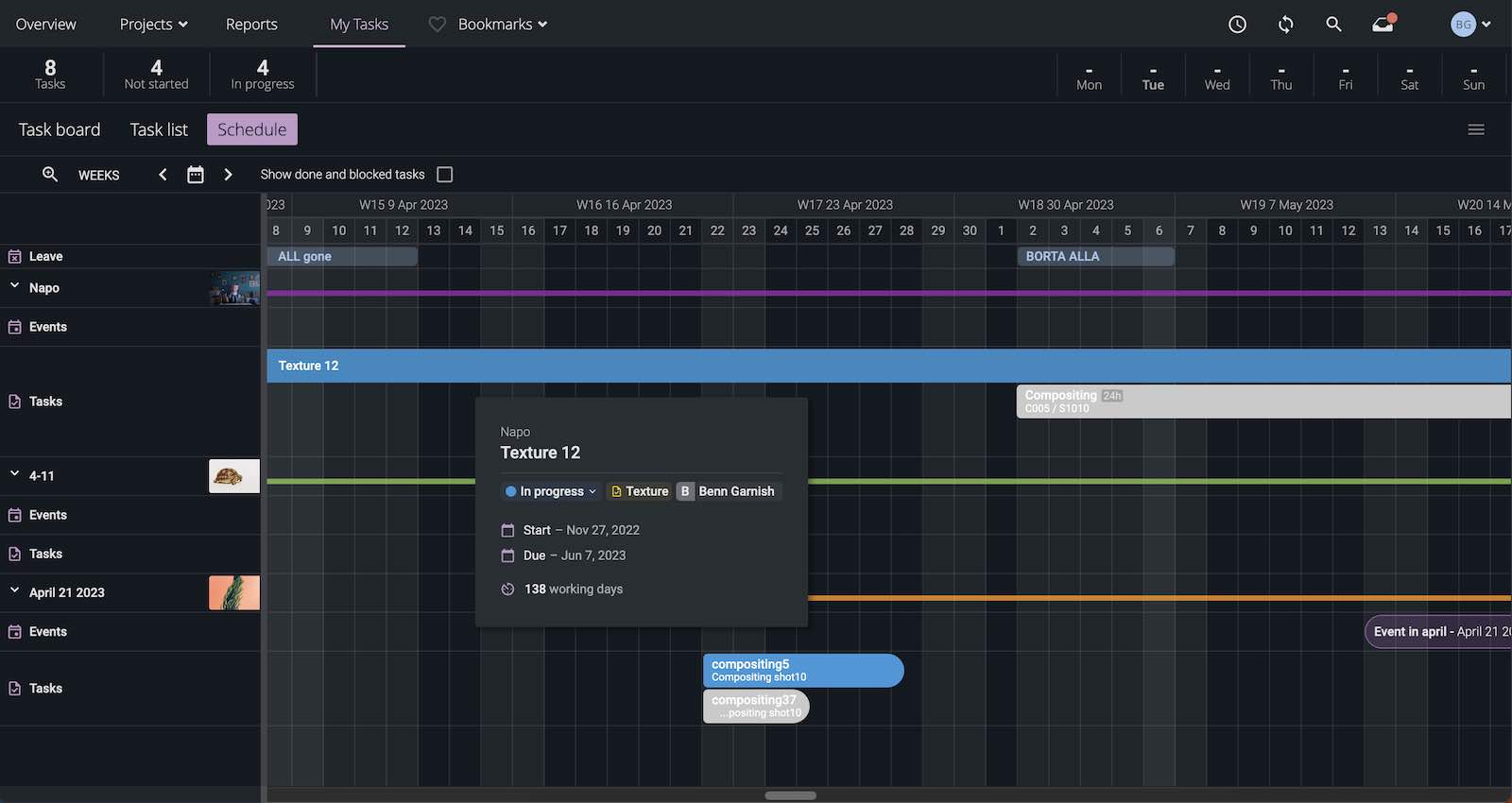 This month we've introduced a fresh, revamped look for the My Tasks Scheduler view. With the updated My Tasks Scheduler, you'll still enjoy the same clarity provided by the calendar and task visualization, showcasing start dates, end dates, and durations. However, now it boasts a more modern look and improved navigation. The introduction of infinite scrolling allows for seamless exploration, while the redesigned tooltip offers valuable insights into tasks at a glance. It's a powerful alternative to using the My Tasks List and Kanban board views.
In a nutshell, it's now easier than ever for users to grasp the entirety of their tasks and associated timelines across all projects within a single, visually intuitive view. This means fewer missed deadlines and a highly productive team that operates with precision.
Alongside the new Sidebar, the Scheduler's fresh look and feel are indicative of the exciting path we're taking with ftrack. Soon, this revamped UI will extend to Studio's full Overview Scheduler. Stay tuned for updates!
Studio's Image Encoder Now Supports Multiple Resolutions
ftrack Studio's image encoder now automatically supports multiple resolutions! Say goodbye to the tedious task of manually creating and managing images at different resolutions. Our upgraded image encoder now takes care of it all automatically. As soon as you upload or process an image in ftrack Studio, the system instantly generates and stores multiple resolutions on your behalf.
Not only does this advancement eliminate the hassle of manual resizing, but it also guarantees faster load times thanks to resolution optimization. Each resolution version is generated using the same encoder settings, maintaining the utmost image integrity and clarity.
The improved encoder also allows for higher review resolutions for on-premise users. Unlike the previous system, which limited image conversion to a fixed size, our improved encoder now supports high review resolutions of up to 4K and 8K.
Search Made Simple in System Settings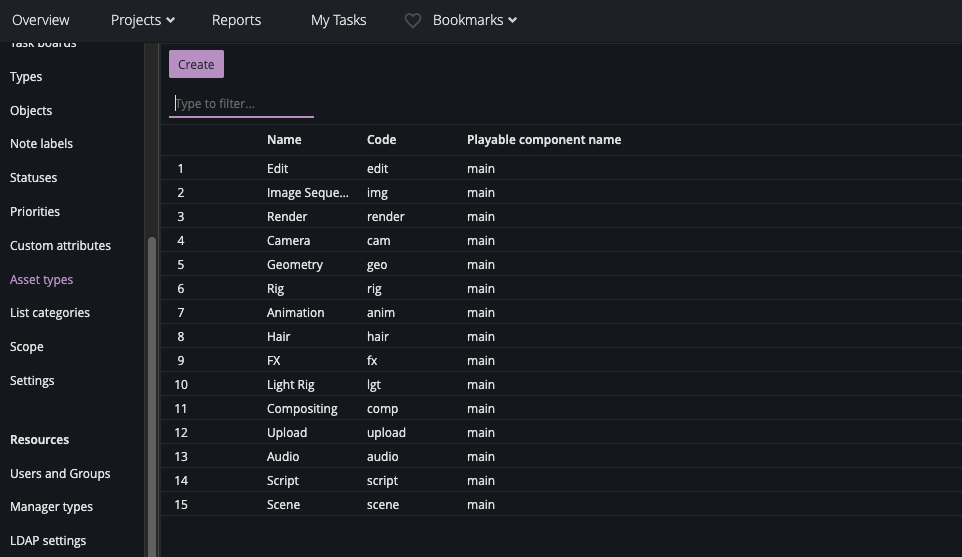 We've heard your feedback loud and clear: scrolling through lists to find specific settings is nobody's idea of fun. That's why we've introduced a new search/filter function in System Settings. You'll find this function in any area where data presents in a spreadsheet-like view, such as Workflow, Resources, Security, Media Management, and Advanced settings.
For example, say you need to tweak your Asset Types settings. Now, all you have to do is type the name of the Asset Type you're looking for in the search bar at the top of the list in System Settings. Studio instantly filters the list, displaying only the Asset Types matching your input. It's a simple yet powerful way to locate and adjust the settings you need quickly.
So, no more hunting through endless menus; you can now set up Studio the way you like it, effortlessly.
Enhancing Data Analysis with API Group by Aggregations
In the past, the inability to aggregate data restricted your ability to perform in-depth analysis and visualization. Well, no more! This new feature empowers you to group or 'aggregate' your Studio/project data in various ways using our API.
It's now possible to do things like calculate the average duration of all tasks within a project, determine the total time spent on tasks in specific categories, or count the number of tasks assigned to each team member, helping you allocate resources efficiently. This flexibility in data aggregation and data visualization can empower you to spot potential bottlenecks and make informed decisions with ease.
We're committed to empowering you with the tools necessary to transform data into powerful insights. By providing you with robust data aggregation capabilities, we hope you'll be more equipped than ever to take your projects over the finish line.
Edit Shared Views via the API to Enhance Collaboration
Shared views in ftrack Studio are integral to effective team collaboration, as these custom views present project data in a consistent way to all team members. In the past, adjusting shared views required manual modifications through the ftrack UI. But not anymore! We're simplifying the process by allowing you to programmatically modify shared views via the API, meaning it's easier than ever to tailor shared views to suit your team's specific needs.
With this feature, you can write scripts or use applications that send requests to the ftrack API, specifying the desired changes to a shared view, like adding or removing data columns, adjusting filters, or reconfiguring the layout. For example, say a Production Manager wants their shared team view to display all tasks due the following day. Previously, they would need to manually update the view every day, which could be time-consuming. This issue is resolved. An API script can dynamically update the shared view at the end of each day, sorting tasks by their due date. When the team starts their next day, those tasks will be available without any manual intervention. That means a more unified team, more streamlined operations, and more time for the Production Manager to support their team.
With these new features, we hope your Studio experience will be more efficient and streamlined, and you'll feel empowered to leverage data insights effectively.
Keep your eyes peeled for more updates on the horizon. We're continuously working to enhance your Studio experience and provide you with the tools you need to thrive. We appreciate your input as we strive to make Studio even better, so if you're willing, please get in touch to give us your feedback.
Dive into the new ftrack Studio today to optimize your efficiency, save time, and deliver great projects.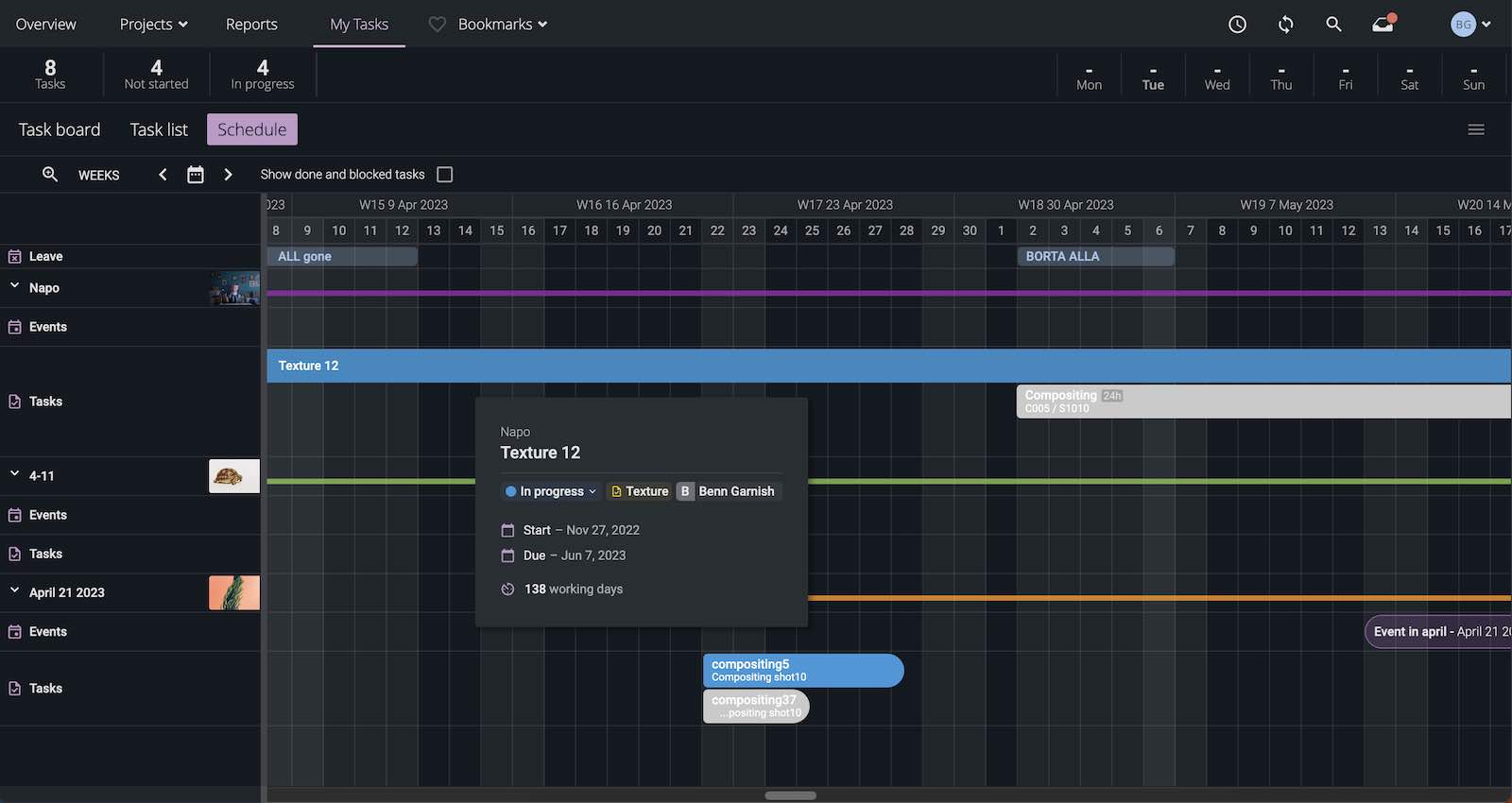 We're pleased to announce the successful completion of ftrack's independent SOC 2 audit, reaffirming the…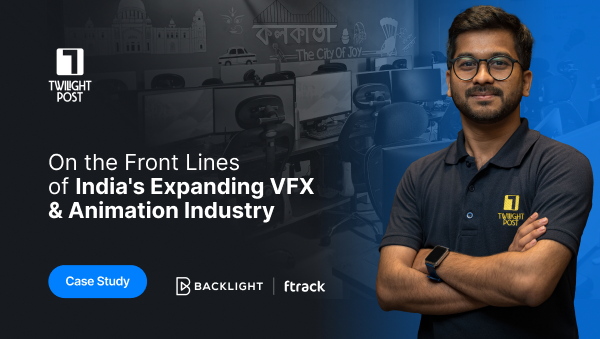 As the world sits up and takes notice of cinematic marvels like K.G.F: Chapter 2…