When it comes to the question of security for media review solutions, how do we manage the balance between protecting the media, but still keeping the solutions simple and user friendly? There's no one-size-fits-all answer, but security features on your video review platform should always be top of mind. No matter what kind of content you're working with – from valuable intellectual property to product releases – there are serious risks associated with leaked footage. Compromised media assets can lead to creative leaks and plotline spoilers, both of which are massive problems and pose potential financial losses for everyone involved.
Without the right security in place, content can be vulnerable during the video review process. 
In this post, we'll cover important best practices when it comes to protecting your assets during your production review process.
These best practices include:
Tracking and controlling user access

Watermarking 

Encryption 

File management
And depending on your security needs, ftrack has two products that can do this for you:
ftrack Review

: This web-based video review tool offers cloud-based, accessible media reviews. It was designed from the ground up to make life easier for creatives and projects more secure. You can configure your workspace so only the right people can access the right projects. 

cineSync:

This desktop video review software enables the review and approval of high resolution, high frame rate, high dynamic range content at any resolution, including the ability to interactively review with multiple people simultaneously.
Let's look at how these solutions deliver secure reviews:
Tracking and Controlling User Access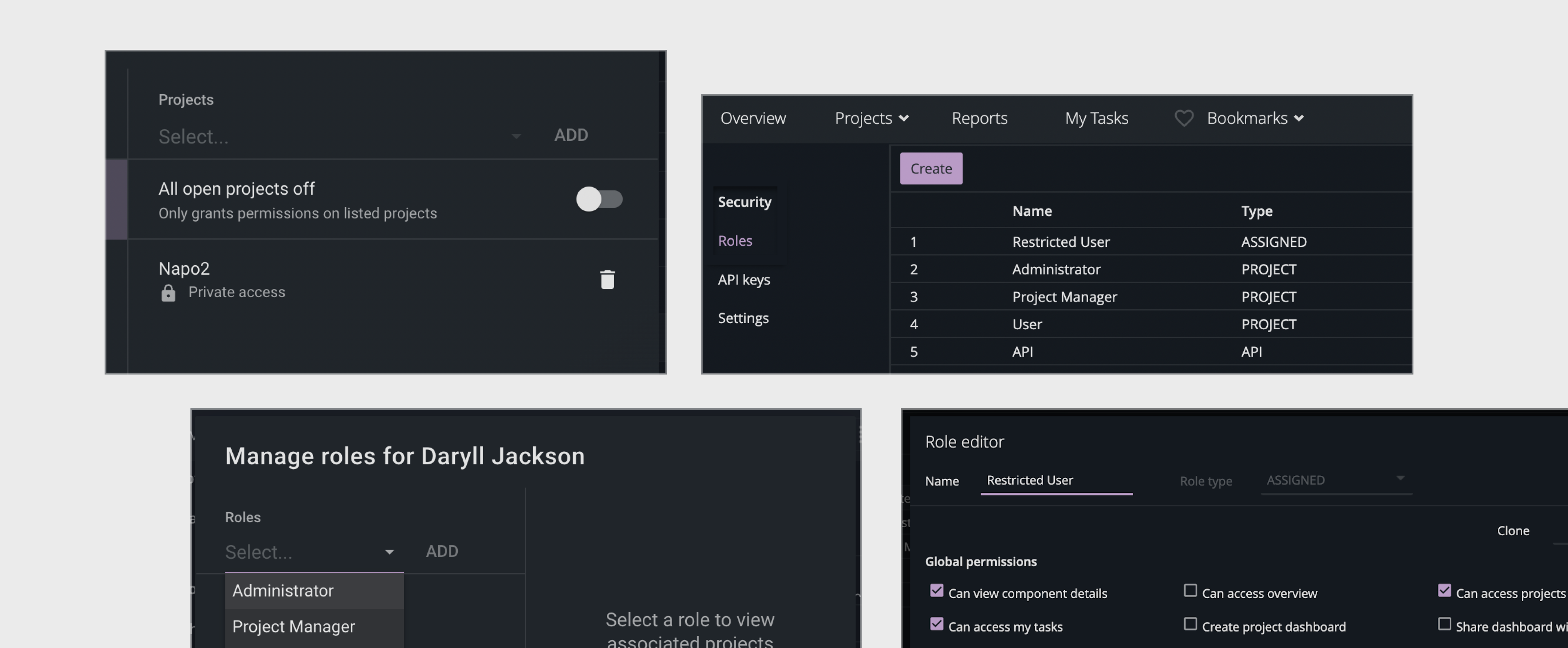 It's inevitable that teams will change and people will leave or switch roles. With these changes comes the need to edit or revoke user access at a moment's notice. In ftrack Review you can create private projects and customize user access settings easily, at any time. Review is secure, TPN compliant, and rigorously audited. In addition to that, our video review platform offers a global setting for allowing link sharing and requiring passphrases for guest access.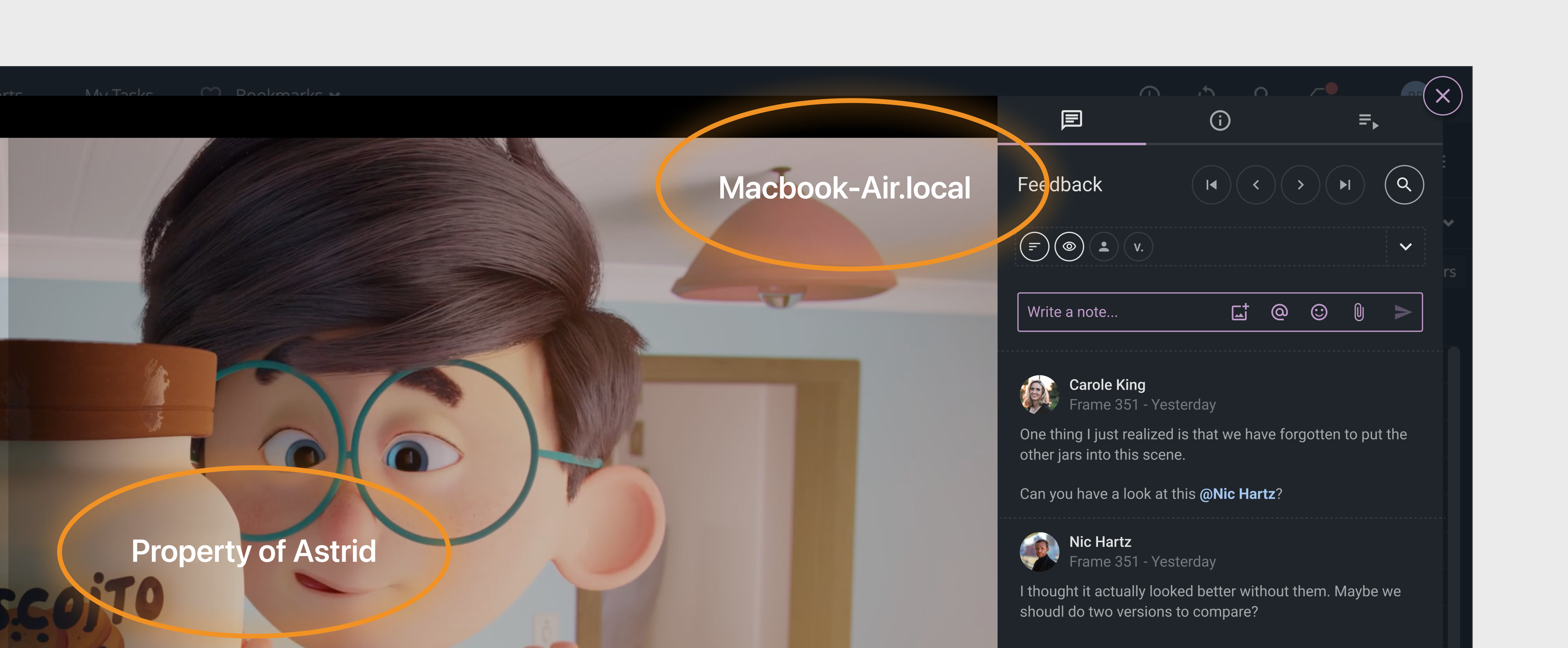 Watermarking has a dual purpose. Content owners need to know they can identify the source if the content is ever leaked from a review session. On the flipside, it's a proactive visual reminder to guests that the content they're viewing can be traced back to them, to encourage them to be careful with confidential content.
ftrack Review displays a visual watermark, which is displayed in the corners of the image, and visually identifies the user's name, date/time, review name, and session ID for each participant. An additional customizable watermark text can be added in the center of the image if required. Watermarking settings can only be updated by users with administrative privileges and the settings will apply to all users on the account.Watermarking is also available in the new Client Review player in ftrack Studio
Leveraging cineSync for Hollywood-standard Reviews
When reviewing media, it's often a requirement to view the originals, to ensure color accuracy, full resolution and zero degradation. However, distributing original hi-res media files can represent a security challenge if not managed correctly. 
In a cineSync interactive review session, the media never leaves the control of the content owner – and no media passes through 3rd party servers. Review content is distributed to guests via the content owner's own infrastructure, via cineSync's integrations with production tracking systems such as ftrack and Shotgrid, or via asset management platforms like iconik. Alternatively, cineSync can also leverage the customer's own Amazon S3 or AliCloud storage. So how does cineSync ensure the safety and control of the content when it is transferred?
Encryption
All media files transferred to guests via one of cineSync's integration options are encrypted. The files are transferred via encrypted transfer, and remain encrypted on the target disk. They are never unencrypted on the guest's file system. The encrypted file is read into the session for playback, allowing for the review to take place, but the file on the file system remains unplayable outside of the cineSync review.
The location for those encrypted files is a temporary folder – which is automatically deleted at the conclusion of the review. So the files are encrypted in transfer, encrypted on disk, and automatically removed afterward, ensuring end to end protection.
The actual session information is also protected. In interactive reviews, no confidential data passes through the cineSync synchronization servers. The only data viewed by cineSync is sync commands like "play", "stop", "draw a circle" or "go to frame 17" – and again, all sync commands are encrypted.
As additional protection, on-demand, unique visual watermarking – similar to the watermarking in ftrack Review –  can also be applied if required.
What Level of Security Do Your Projects Need?
It's important to assess your security needs on a project-by-project basis before you make a decision on the features required, and to evaluate the balance of security requirements and usability. For many projects, ftrack Review provides the simplest and most user friendly option. Review offers interactive media review, review management, unlimited projects, unlimited reviews, plus 250 GB of storage. With the Pro add-on, you receive additional features like 10-person interactive review, Presentation Mode, 4K video resolution, and security features like passphrases and watermarking.
For reviewing high quality original media cineSync delivers the best security you can possibly get for high-value content and IP. With cineSync, you get remote video and approval, synchronized interactive review, drawing and annotation tools, integrations with industry standard project management and asset management platforms, support for frame playback, sequence playback and OTIO, support for color tools, color profiles and OCIO, high-quality visuals no matter the bandwidth and a robustly secure review process.
You Should Always Feel 100% Confident That Your Assets are Safe During the Review Process
Why take any chances? Avoid risky content leaks and the financial burden that comes along with security breaches by using the best video review software on the market. 
Start a free trial with ftrack Review or cineSync today.
Start free trial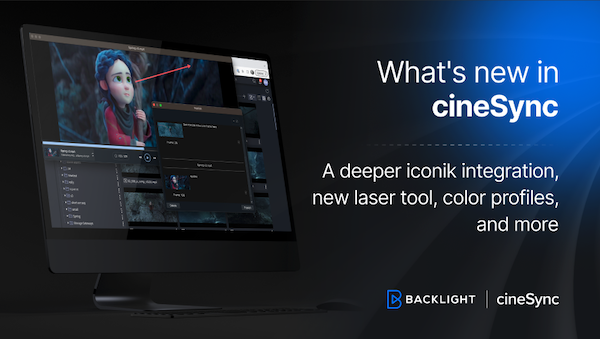 cineSync's latest update brings flexibility and precision to your cineSync experience, making it easier to…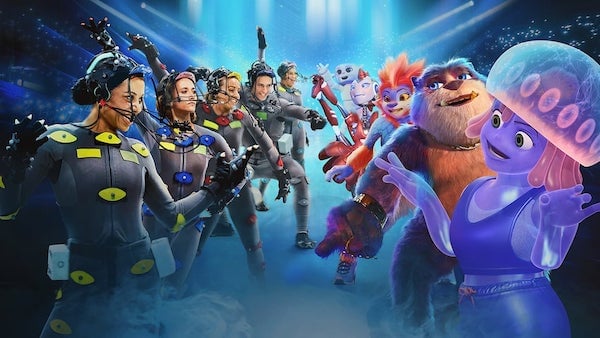 Formed in 2012 by legendary actor and director Andy Serkis and led by CEO Matt…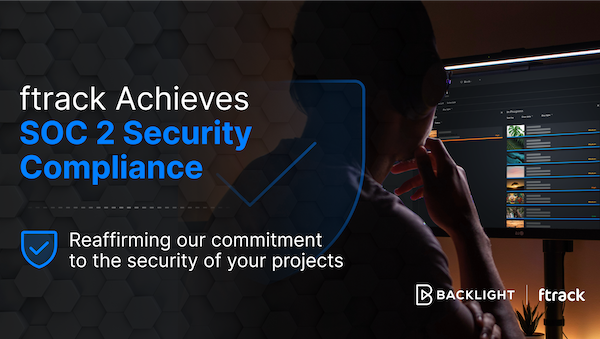 We're pleased to announce the successful completion of ftrack's independent SOC 2 audit, reaffirming the…