As the world sits up and takes notice of cinematic marvels like K.G.F: Chapter 2 and RRR, it's clear that Indian cinema is a force to be reckoned with. VFX and animation are no longer just accessories to such cinematic marvels; they're the heartbeat of blockbuster hits, representing a booming sector that's set to claim up to 25% of the global animation, visual effects, gaming, and comics industry (AVGC) market worldwide.
With increased government support for the industry due to promising growth in jobs and a significant potential boost in domestic revenue, the Indian VFX and animation sector are poised for global renown.
Studios like Kolkata's Twilight POST are riding this wave of success, delivering increasingly impressive projects that demonstrate Indian creativity and technical expertise today.
Read on to learn how, with a bit of help from ftrack Studio, studios like Twilight POST are revolutionizing collaboration, streamlining communication, and delivering work like never before.
Image above: Twilight POST Studio
At the forefront of the Indian
 VFX boom
Twilight POST, the first globally-oriented VFX studio headquartered in Kolkata – known as "the city of joy" – is pioneering new heights in the field. Indeed, Twilight POST operates under the motto "Every frame matters," and the studio's dedication to the craft is undoubtedly evident in every frame of its work.
Founder and CEO Abhishek Ghorui founded Twilight in 2022, bringing a wealth of experience from renowned studios such as Prana Studio, MPC, and Digital Domain, where he contributed to Oscar-winning VFX feats like Life of Pi, The Jungle Book, and Blade Runner 2049. To achieve success with Twilight, Abhishek took what he knew works in VFX – primarily, great talent combined with excellent collaboration – and transferred it to the Indian creative sector.
"Since Twilight's inception in 2022, we've been fortunate to work on some of the top-grade VFX features, episodic and commercial projects across the globe," says Abhrajit Ganguly, VFX Producer at Twilight POST.
Abhrajit Ganguly
Visual Effects Producer at Twilight POST
"However, our success isn't only attributable to the advanced tools used for VFX but also to the skilled individuals who use them," he continues. "Twilight POST is by the artists, for the artists – they are the invaluable assets who drive Twilight's ideas forward. We believe in an autonomous, collaborative and highly organized work environment where new ideas can flourish and teamwork can raise the organization to its best possible form. By working together and performing intensive planning and monitoring, our creatives can deliver amazing work within time and on budget, even when dealing with ever-changing creative requirements. Our team at Twilight is amazing at this because they have ftrack Studio, which helps us all stay agile even amid challenging productions."
Helping Twilight POST Shine
Early on, Twilight POST identified the need for a specialized solution to address its unique challenges in the competitive VFX landscape. ftrack Studio emerged as that solution, offering a mix of simplicity and robust functionality.
What initially drew Twilight POST to ftrack Studio was its user-centric design. "As we work in a visually intensive field, an intuitive and aesthetically pleasing tool is crucial," says Abhrajit. "ftrack Studio's filters, shot pages, and statuses are crafted to provide immediate project insights at a glance. This user-friendly interface significantly simplifies navigation, saving valuable time in our high-pressure, deadline-driven environment.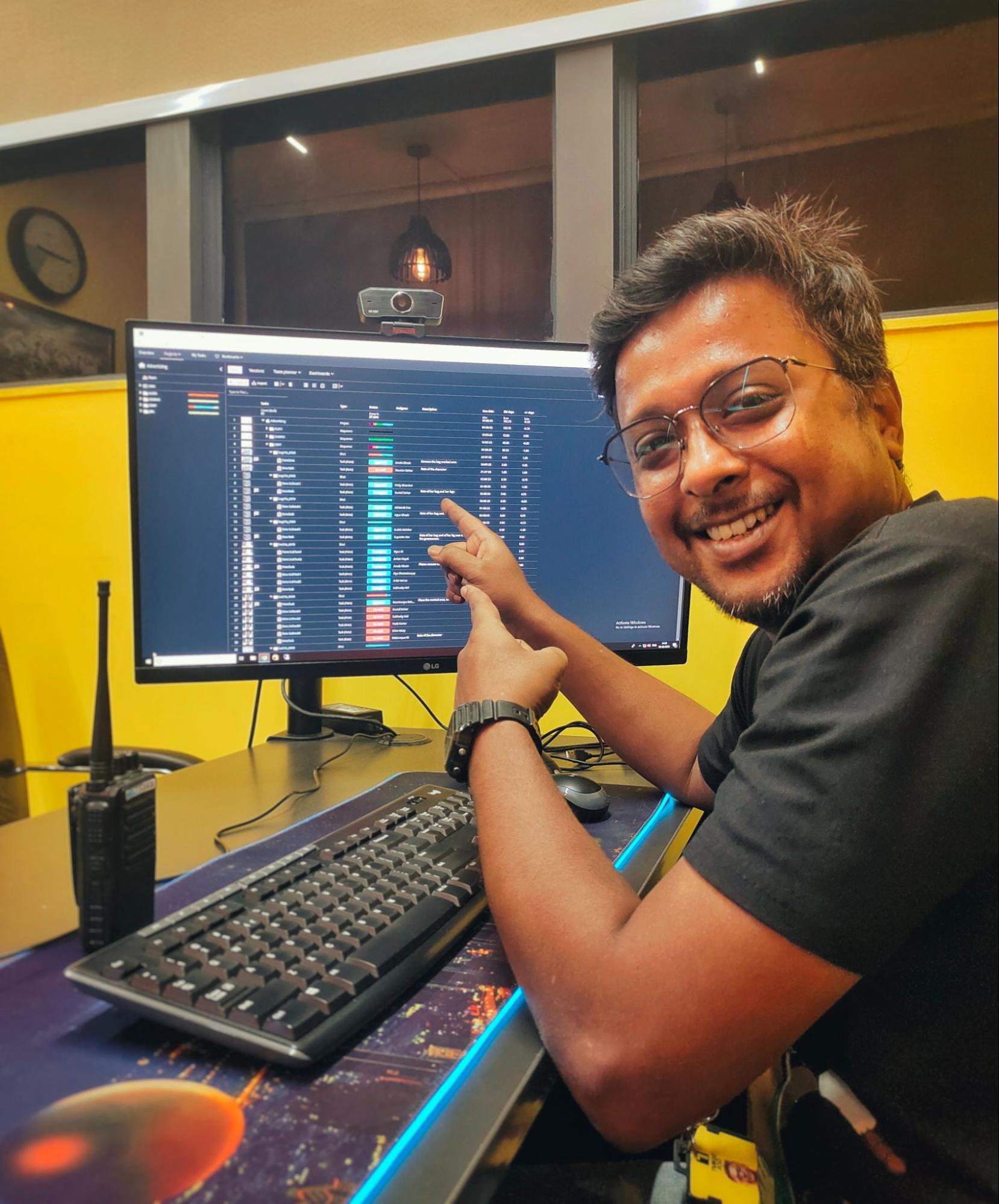 Image above: Twilight POST employee using ftrack Studio
"Having now used ftrack Studio for some time, I can say it provides the robust project management infrastructure we were searching for, allowing our artists to focus on their craft and add that extra touch to every frame," Abhrajit continues. "In a field where visual projects demand a sturdy database with optimal planning tools, ftrack Studio delivers. It acts as Twilight's centralized hub, bringing our supervisors, leads, and artists together to streamline task tracking, planning, and progress reporting."
Driving production efficiency
ftrack Studio now serves as the backbone of Twilight POST's operations, offering a single-source, cloud-based database that handles everything from shot planning to report generation. Via Studio's centralized hub, Twilight's supervisors, leads, and artists stay on the same creative wavelength, as they can share information about essential deliverables and reduce the studio's administrative burden, minimizing work overloads and bottlenecks.
When balancing art with resources, ftrack Studio's capabilities extend to granular insights into budgets and resources. Using ftrack Studio's reporting functionality, the team has improved its financial planning and time management, allowing Abhrajit and the team to make more informed decisions about additional projects or resource reallocations.
"ftrack Studio is not merely about ticking off tasks; it's about elevating the craft while keeping an eye on the bottom line," says Abhrajit. "For a highly interactive studio like us, ftrack is the best-suited tool available in the market!"
Looking ahead
Armed with ftrack's dynamic toolset, Twilight has cracked the code for juggling thousands of tasks in a breakneck industry. Add to that ftrack's efficiency gains, and much like India's iconic films, the studio's use of ftrack is set to elevate the studio's choreography of work to blockbuster proportions.
"We're thrilled with ftrack and what it brings to Twilight – not to mention the support we've received from the team!" says Abhrajit. "The Backlight APAC team is wonderful, in a single word! I would like to mention Clovis Thevenet and Dan Patten, who have carefully understood our capabilities and requirements and offered the best possible option to implement the ftrack Studio system into our pipeline. The onboarding was a very smooth process, and we are absolutely pleased by the genuine effort made by the APAC team as a whole.
"Our journey with ftrack Studio is just starting – we can't wait to see where it takes us next

Abhrajit Ganguly, Visual Effects Producer, Twilight POST
Contact our dedicated APAC team to learn more about how ftrack Studio can transform the way you run your VFX & animation studio.
Contact us
We're pleased to announce the successful completion of ftrack's independent SOC 2 audit, reaffirming the…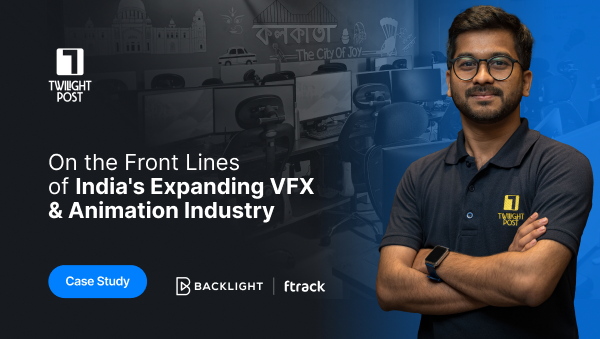 As the world sits up and takes notice of cinematic marvels like K.G.F: Chapter 2…