cineSync's latest update brings flexibility and precision to your cineSync experience, making it easier to connect your review sessions with media management and storage in iconik, introducing color profiles to test out color configurations quickly, and bringing new tools to the table like the laser pointer.
At Backlight, we're aware that today's remote creative workflows require more collaboration, precision, and flexibility than ever. With that in mind, we're to share the latest developments in your cineSync experience. The latest update makes it easy to manage your media, try out different aesthetics on a shot, and point out with precision using the new laser tool.
An easier way to manage your media with the expanded cineSync x iconik integration: Easily toggle between cloud-hosted and local file storage options when selecting media for review, thanks to the iconik Storage Gateway (ISG).
Try different looks with color profile support: Quickly toggle between different color configurations to see what works.
More open standard support with OTIOZ: Read and play OTIOZ files without unzipping them first.
Make real-time, temporary annotations with the laser tool: Point out elements on media using semi-transparent annotations that don't permanently mark your session.
Export individual notes and thumbnails to ftrack Studio: You don't have to batch export every time – our integration with ftrack Studio now allows you to export individual notes along with associated thumbnails.
Let's dive in and explore all the latest in cineSync!
"The latest updates to cineSync's color profile support have been a powerful addition to our review workflow. The flexibility offered by the new color profiles of both relative and absolute file support ensures our team of VFX supervisors and artists stay in sync with the latest LUTs and the ability to view every shot with full color accuracy and precision. cineSync continues to prove itself as an invaluable tool in our creative process.

Manmeet Singh

Senior VFX Supervisor, DigitalFilm Tree
The cineSync x iconik integration now includes ISG support – Review media from cloud or local storage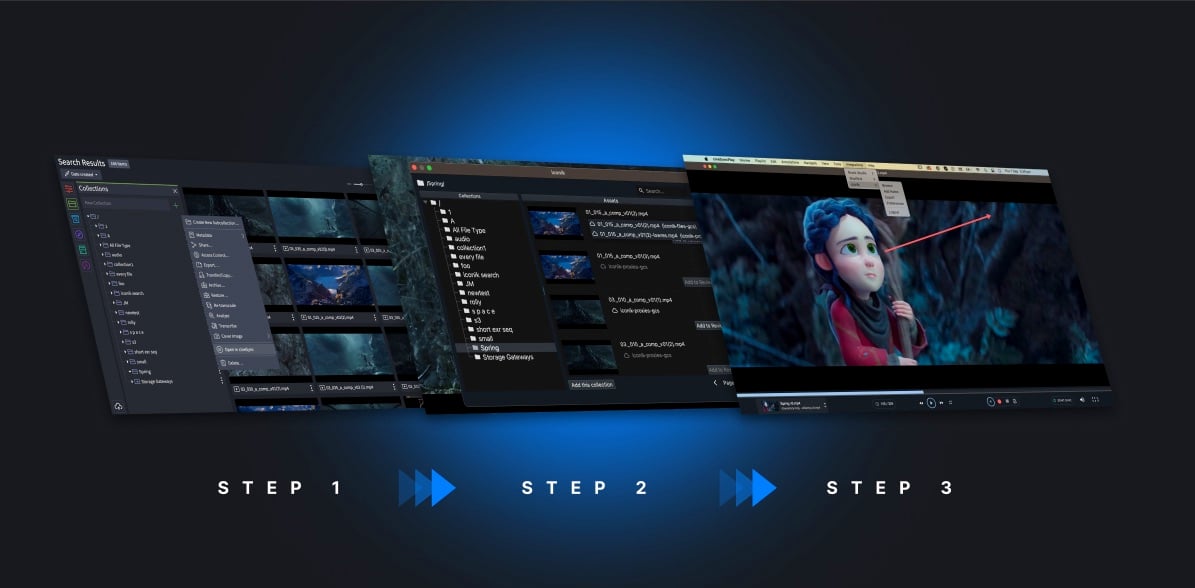 During production, media may be stored in the cloud or locally – and we're making either accessible for review via our cineSync x iconik integration. For customers using the cineSync x iconik integration, we've expanded the solution to include iconik's ISG (iconik Storage Gateway) workflows. This means you can toggle between cloud-hosted and local file storage options when selecting media for review. The system will intelligently populate your session with the appropriate files based on attendee capabilities, streamlining the review process and providing new opportunities for proxy/cross-platform workflows in cineSync. (For example, you could load a high-res video from their local ISG for in-house reviews while also allowing external vendors to automatically access a web proxy version if they don't have the original file.)
So, whether you need to conduct reviews with local files, cloud-hosted media, or a combination of both, the new integration adapts to their needs. It eliminates the manual hassle of handling files and provides a more robust review workflow, freeing you to focus on the quality of their content.
What is the iconik Storage Gateway?
The above is possible with the new support for iconik Storage Gateway (ISG) workflows. The ISG lets you preview and manage assets from on-premise storage in the cloud. Once a storage location is connected, the ISG will allow iconik to sync your folder structures from your local SAN, NAS, or personal computer either by using fast parallel original file uploads or with local transcoding. Then, it will upload proxy versions of your assets with keyframes and metadata.
The iconik Storage Gateway:
Enables iconik to manage, access, and use files that are located on-premise.
Transcodes proxies of supported files so you can search and browse your assets using iconik from anywhere.
Enables iconik to operate as a Hybrid Cloud Solution.
Can make files from multiple locations available in one interface
Try out different color profiles with ease, with efficient color management
We know that you often need to juggle multiple color profiles to ensure that what's on the screen is what ends up on every other output medium, from digital to broadcast. With manual adjustments across a myriad of tools, maintaining color consistency across shots and sequences can sometimes be a painstaking and even error-prone process.
cineSync's latest update simplifies this challenge by introducing robust support for color profiles. Just add a .JSON file containing your color specifications into cineSync, and voila – your color settings come to life in the player.
Once a .JSON file is loaded, you can quickly switch between that and other uploaded color profiles without sifting through settings or making manual adjustments. You can also specify either absolute or relative file paths for color settings, providing a tailored management experience on both a per-shot and per-sequence basis. It's a straightforward solution for achieving the right palette for your projects across all platforms.
Make real-time, temporary annotations with the laser tool
A quick exchange of ideas helps the most valuable feedback to rise to the surface – and with that in mind, we've introduced the laser tool to cineSync. You can use the laser to point out specific elements within a review session using a bright, semi-transparent line that briefly lingers before fading away, perfect for those times when you want to say, "Check this out!" without leaving a permanent doodle on the screen and interrupting the review flow. It's like pointing something out in person – quick, direct, and straightforward.
More open standard support with OTIOZ: Read and play OTIOZ files without unzipping them first.
Our dedication to embracing open source standards as advocated by the Academy Software Foundation (ASWF) remains steadfast – we're pleased to announce native support for OTIOZ files within cineSync, further streamlining your review process.
OTIOZ files bundle media, OTIO files, and additional data into a single zip file, simplifying the handling of files during the review process. With the latest cineSync update, you can now open and review these files directly, without needing to unzip them. That means fewer steps to getting started with industry-friendly reviews.
Export your cineSync feedback to ftrack Studio as individual notes, rather than batches
Effective post-production and VFX work is reliant on detailed and precise feedback. cineSync facilitates this through its integration with ftrack Studio, allowing the consolidation of all comments from a review session into a collective batch of notes that can be exported into the ftrack Studio production tracking plan. But what about when you only want to export specific, individual notes?
Well, now you can! With the latest update, you can export selected individual notes and corresponding thumbnails directly to ftrack Studio. These notes can be assigned as tasks for immediate action. This update enhances the clarity and accountability of feedback within your project workflow, leading to more pinpointed follow-through and, ultimately, more efficient project management.
Enjoy more flexibility and precision
With the ability to access content across various storage solutions, effortlessly manage color profiles, and provide pinpointed feedback, we've cut down on the complexities of your review sessions. Leveraging open-source innovations like OTIOZ and introducing targeted note and thumbnail exports to ftrack Studio, our goal is for cineSync 5 to not only streamline your workflow but also to elevate the accuracy and quality of your project coordination.
Download the latest version of cineSync and read the full release notes, featuring all the improvements and fixes available via this release.
We're keen to know how these features are working out for you. If you have thoughts to share or suggestions for improvement, we welcome your input. Please reach out at [email protected] – your insights are invaluable to us.
Start your free trial to experience the improved cineSync – making it easier to view, discuss, and collaborate on video, wherever you are.
I'd like to try cineSync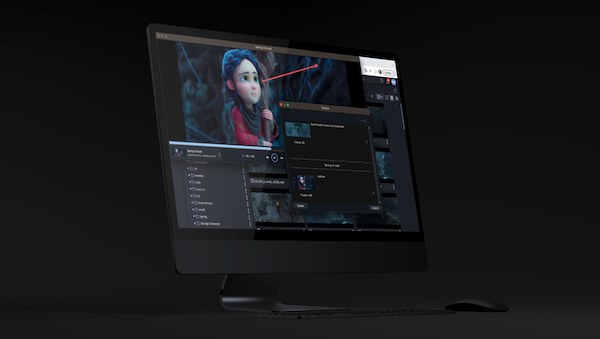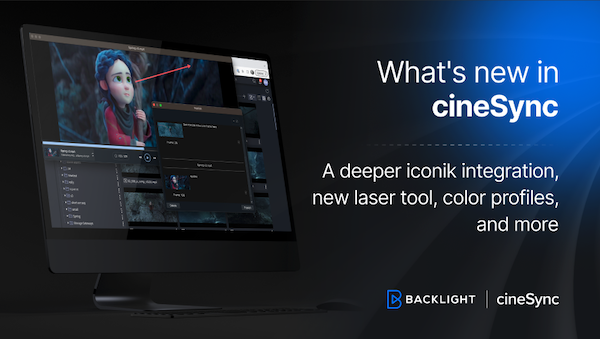 cineSync's latest update brings flexibility and precision to your cineSync experience, making it easier to…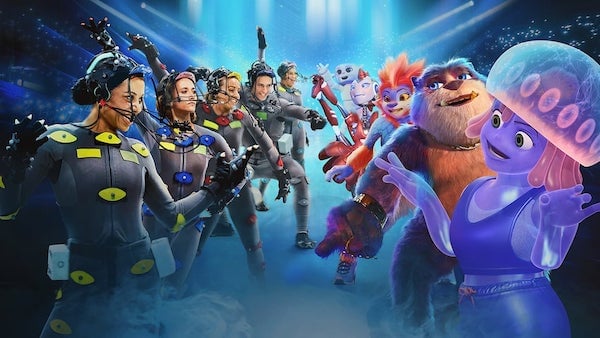 Formed in 2012 by legendary actor and director Andy Serkis and led by CEO Matt…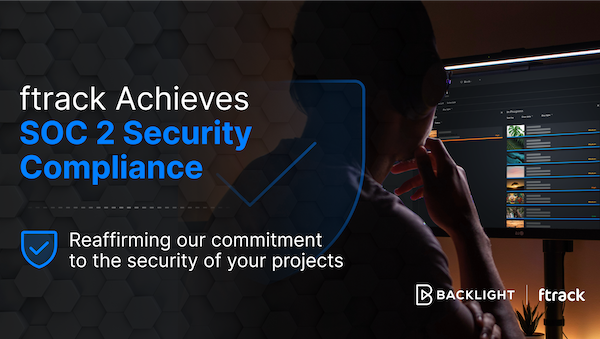 We're pleased to announce the successful completion of ftrack's independent SOC 2 audit, reaffirming the…