Help us build a future with no borders, boundaries, or barriers to creative success
Bring your talent to ftrack and unleash creativity.
Join a curious, creative, and passionate company.
ftrack is a fast-growing global organization building the world's most powerful project management and collaboration platform. Industry-leading studios like CBS, Ubisoft, HBO, and Netflix trust ftrack's Emmy and Academy Award-winning products to deliver projects like No Time to Die, Eternals, Spider-Man: No Way Home, and Dune.
Today ftrack employs 50+ people in seven countries. We're an open, honest, curious, and collaborative company where everyone gets to have their say. Join us to help break down creative barriers!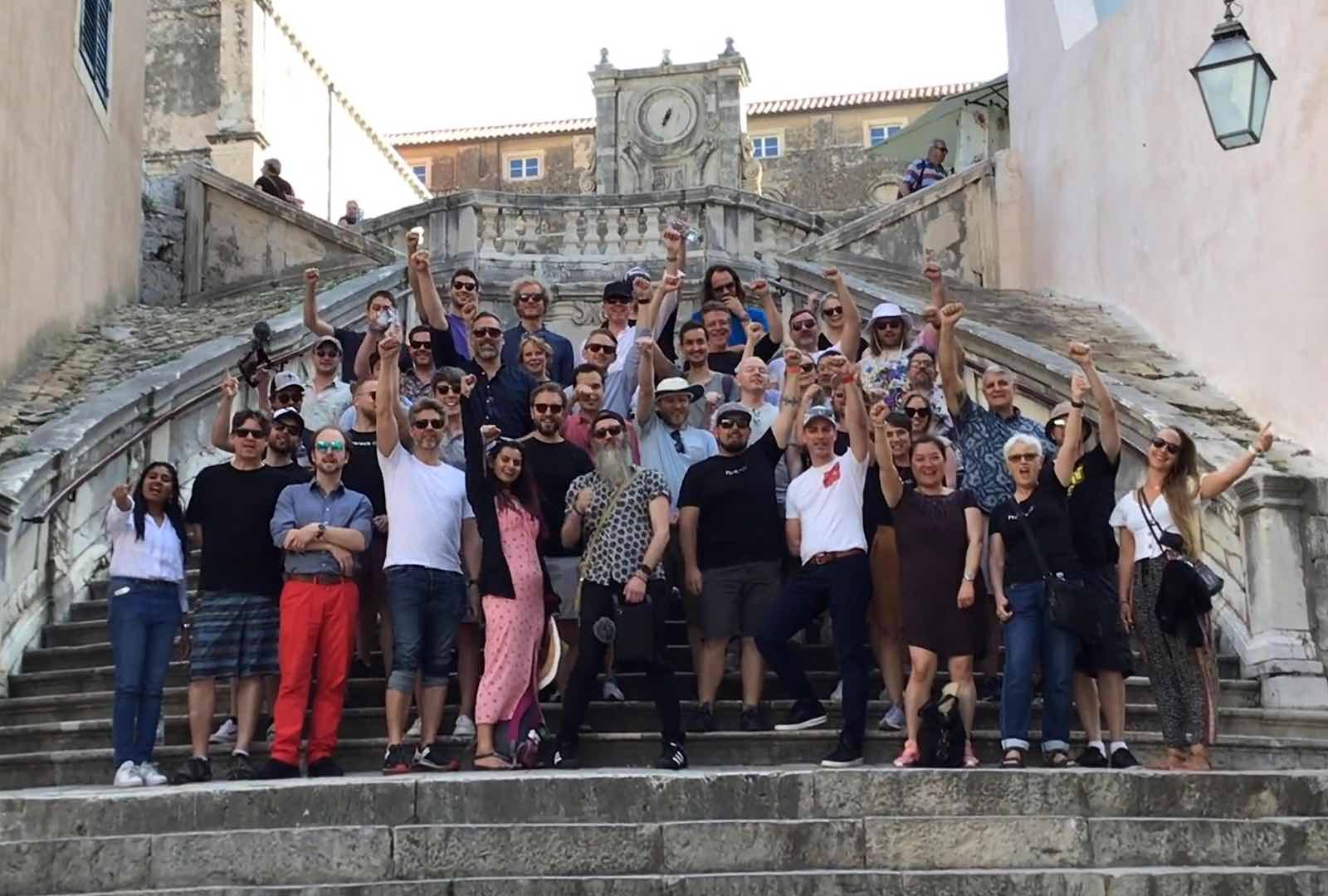 Want to join the team but don't see a suitable role?
We're often looking for roles we haven't yet shared. If you're interested in joining ftrack, send us a CV and a few lines about what you'd like to do and where you're located. We accept remote roles too! Send applications of interest to [email protected]
ftrack operates offices in Stockholm, London, Toronto, San Francisco, Shanghai, and Adelaide. Our team works from all over the globe, either in the Stockholm HQ office or remotely in Denver, Montreal, Bournemouth, Barcelona, Seoul, and more! If you prefer office life or you're an advocate of the WFH revolution, we can accommodate you at ftrack.
Making every day enjoyable for you and your ftrack team.
We founded our company values in what we believe makes a successful company last. Our customers' success with ftrack can only come from a happy and healthy team, after all!
Building value
We genuinely care about our customers and the work they produce.
Openness and honesty
We prize integrity in our employees. Believe in yourself and the work that you do.
Curiosity and creativity
We're genuinely passionate about the creative industries we serve.
Teamwork
We want our team to feel that what they do makes a strong contribution to the business day-to-day.
There's no I in team
The belief that success is the result of great teamwork is built into the very core of ftrack.
Happy at work and home
Family is always the first priority. We make sure our team enjoys a sensible work/life balance.