ftrack Enterprise
Features to make you marvel
Collaborate with multiple teams within your company using production-proven tools
to ensure your projects reach the finish line on time and on budget.
Save 10% with a 2-year subscription on ftrack Enterprise
Creative project management at scale
We take security seriously at ftrack. We use the same encryption technology used by banks and have added our own security processes and practices to main a high level of security used by ftrack. Protecting your data is of critical importance to our users and we strive to maintain that trust.
For when you require to have all of your software on-premise and contained within your network, the Enterprise plan allows you to install ftrack directly to your own infrastructure for maximum control.
Increased priority support and SLA
By opting for the Enterprise Plus plan, you get a max response time of 1-hour for severe issues, no matter the time or day, worldwide. Plus, your organization gets access to a support portal to view all cases in one place for an easy overview of on-going support queries.
Say goodbye to writing your username and password on a Post-it note. With SAML-based SSO, new users can be added and authenticated to access your ftrack account in one central location, perfect for System Administrators.
Unlimited updates, plus staging server
Get early access to the latest releases. You'll be the first to try out new features and improvements based on user feedback. And by using a staging server, you'll have complete confidence to run any tests on a separate environment before rolling out to your production server.
Submit the form below for pricing and receive a PDF of our security white paper.
Trusted by thousands of users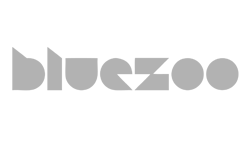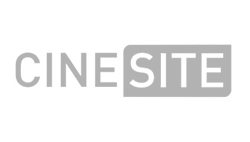 "I think ftrack's most important role is serving as the backbone for all of our version quality control. It's adaptable and powerful for any piece of the pipeline, and it's a great tool for communication especially across multiple continents."

Michael Perdew

VFX Producer, Luma
"We have ftrack set up so when shots move forward or backwards through the pipeline, artists are notified automatically that they need to work on a shot, without production managers having to get involved. That frees up time, and more time means more creativity, and a better end product."

Tom Box

CEO, Blue Zoo
"ftrack makes project management across the board easier and more efficient. It saves time, drives effectiveness, and allows seamless collaboration across all people involved."

Roy Escherich

Managing partner, Storz & Escherich
"The volume of work we had to get through would not have been possible, if it were not for the ability to make the whole process as automated as possible using ftrack."

Sandro di Segni

VFX Supervisor, O2 Filmes