Bristol's A Productions recently faced its busiest year: the concurrent delivery of three major productions while navigating the challenges of UK lockdown. We spoke to Head of Production Duncan Fraser about ftrack Studio, and how it enabled the boutique facility to scale up and optimize production to tackle the challenge.
A Productions is a growing indie studio with a passion for creativity. The team's projects are diverse, revealing a broad range of studio talent. But whether it's commercials, motion graphics, short films, corporate idents, mobile content, 2D, stop motion, or Flash, the end product is always led first and foremost by the most critical studio resource: imagination.
A Productions' imagination has led to a raft of well-recognized, high-quality projects exhibiting extensive versatility, and has garnered the studio praise in animation production for film and television.
Duncan Fraser, A Production's Head of Production, joined the A Productions team as an animation director and has since amassed twenty years of experience. Duncan is proof that imagination doesn't just extend to what's on the screen, but how studios produce, organize, and manage that content, too.
"As Head of Production, I am responsible for the pipeline development and implementation across all our shows," he tells us. "The A Productions team creates work in traditional and digital 2D, 3D, stop frame, and live-action, and can do everything from providing designs, inspiration and ideas to delivering to a strict brief. Because of our flexibility, our organizational capacity, and the team's seemingly endless resource of imagination, we can point to a long roster of returning clients."
Recently, however, the team's tried-and-tested pipeline faced a challenge unlike ever before. And this is where ftrack Studio entered the frame.
Duncan Fraser
Head of Production, A Productions
"ftrack Studio was invaluable for keeping a detailed track of all of our remote artists in lockdown."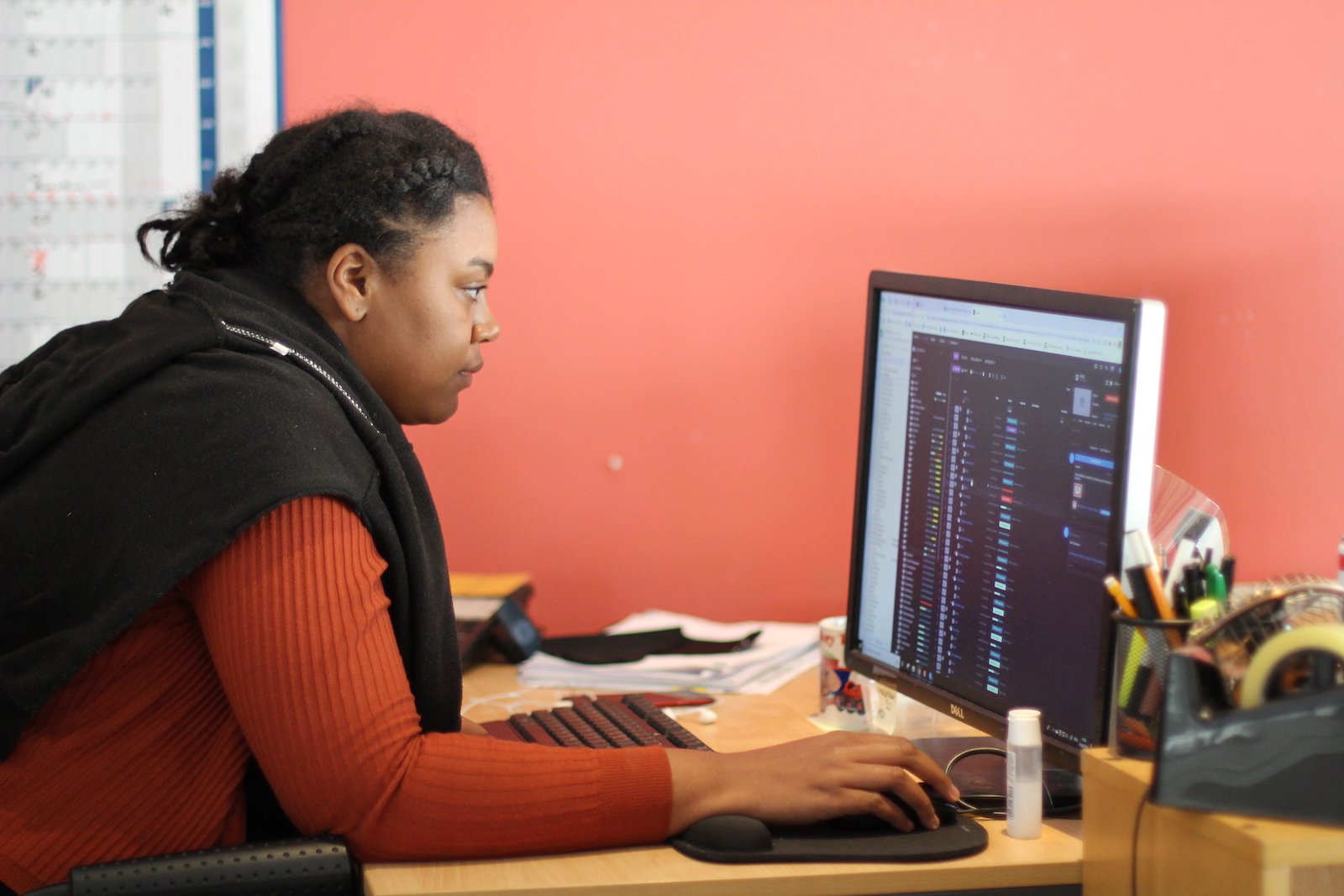 Tripling the workload
A Productions faced a new challenge in recent months, one which came in two parts. Firstly, an unprecedented workload; secondly, the workflow upheaval resulting from UK lockdowns and office closure.
First, the workload. "As a relatively small independent, we would usually limit ourselves on our project count," says Duncan. "Up until last year, we tended to focus on individual productions, and completing one before moving onto the next."
But things changed: A Productions was approached with work on three projects simultaneously: JoJo and GranGran and Love Monster for CBeebies, and a Sesame Workshop special planned for broadcast on HBO Max.
"We were also really excited for the opportunity to work with Sesame Workshop and to animate some of those world-famous characters many of us grew up watching," explains Duncan. "Love Monster was a chance for us to collaborate with some incredible names: it was a co-production with Karrot in London, the makers of Sarah and Duck, which my children watched avidly! And JoJo and GranGran was important to us as the first children's TV series featuring a black British cast. We are strong proponents of on-screen representation and were proud to be invited onto the show."
The work tripled A Productions typical capacity, but taking on all three productions was a no-brainer regardless. Considering the projects' quality, declining two in the name of sticking to the "one-at-a-time" approach wasn't an option. A Productions was going to work on all three. Undertaking the new workload meant rapidly scaling up the A Productions in-house pipeline.
Soon ftrack Studio was on everyone's lips.
Making space for creativity
A Productions required a system robust enough to track the large number of assets resulting from a three-times increase in animation production.
"We were using celAction and ToonBoom Harmony on all three shows," says Duncan. "Using those tools we handled all the assets from storyboard to finished shot: all design work, rigging, animated shot files and scripts, as well as boards at various stages
"Love Monster alone, for instance, had at least three sets of notes for each of the 54 episodes," he continues. "Love Monster had so many moving parts. We needed to be certain no amends, changes or tweaks to those parts fell through the cracks or became lost in the commotion of collaborating across three shows."
A Productions ultimately chose ftrack Studio for tracking. A hugely persuasive feature was ftrack Studio's planning and production tracking. In using these creative project management solutions, the A Productions team could efficiently organize the higher volume of work and more closely track assets through the pipe.
"ftrack Studio stored all episodes, versions, and assets. We had a centralized workflow, and we got to tracking from there." Duncan explains. "Our team used the My Tasks board to visualize the tasks they needed to complete and in which order they needed to tackle them. The board was intuitive and made things super simple for our creatives. They could visualize creative priority and knew what they had to work on next."
The ftrack Studio platform also enabled A Productions' creative team to review, refine, and approve every shot with internal and external stakeholders. Internally, tasks in progress could be reviewed and commented on inside ftrack by various internal in-house departments, including the animation director, director, and producer.
"Externally, we used ftrack Studio's client review sessions and web review functionality to unify all our notes from various parties," says Duncan. "Consolidating so many different thoughts from different sources saved us a great deal of time, especially as compared to previous solutions like email or folder systems, where feedback becomes a hassle to sort. With ftrack Studio, we didn't have to go searching for who said what; the information was all available and neatly organized for when we needed it."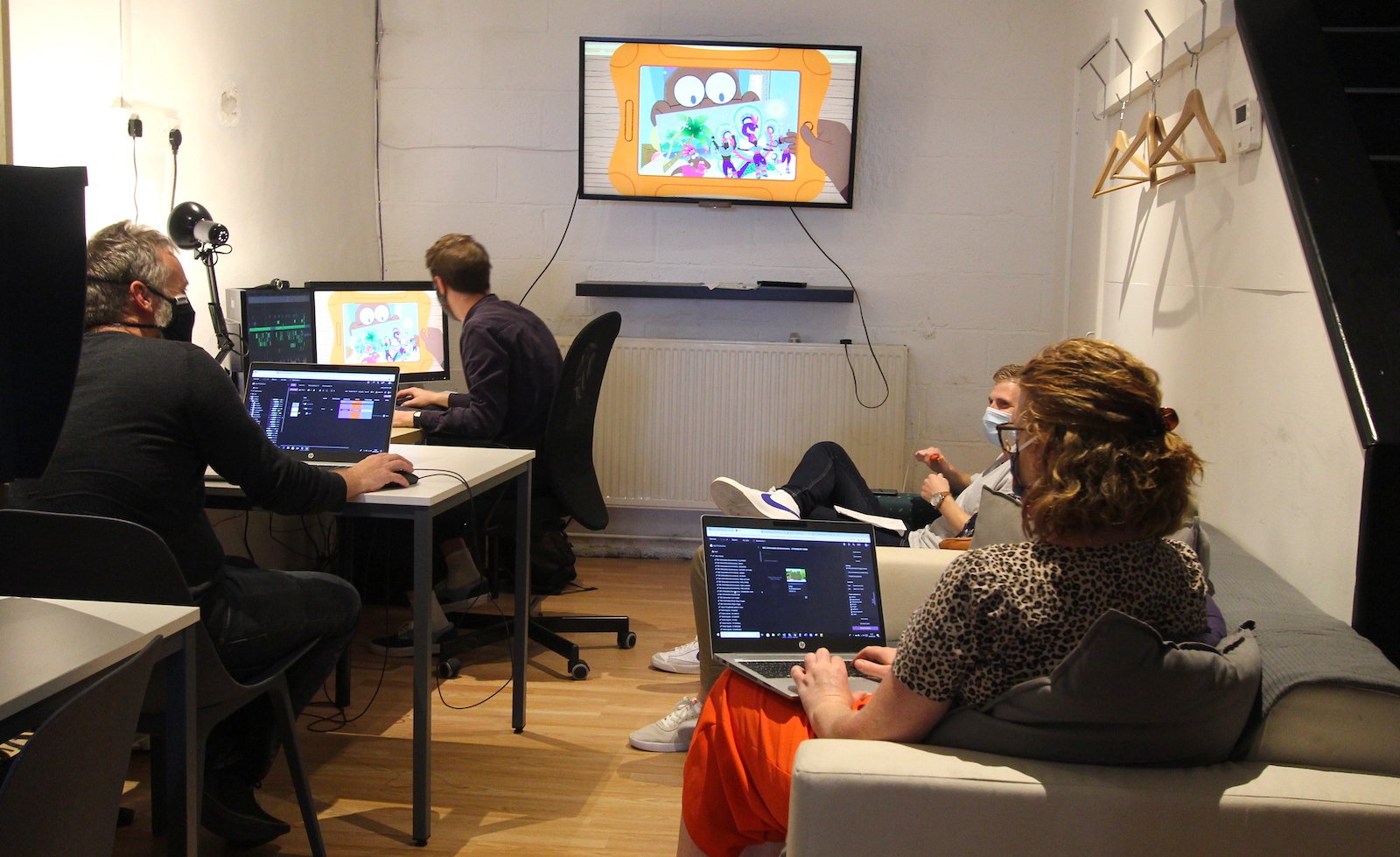 Working through lockdown
And now for the second challenge: COVID-19 and office lockdowns. A Productions' three-project juggling act was exacerbated when the team left the studio to work remotely during the first UK COVID-19 lockdown. The performance now had to take place across multiple locations and distributed artists.
"We were lucky to have invested in ftrack Studio. The platform was invaluable in keeping a detailed track of our remote artists and their deliverables in lockdown," says Duncan. "With ftrack Studio, we could continue to review individual shots and assets with ease, even when we weren't in the same room. We were also able to reference different versions with attached comments super quickly. That helps to understand the progression of a shot, and where it needs to go next.
"The dashboard feature also came in very handy," he continues. "ftrack Studio dashboards help to visualize project progress, and we could view the progression of various episodic elements in minutes. All the information about our studio and our projects was right there and super clear, even though we were an entirely distributed team. We could see where we needed to apply more people or move the schedule around to manage the difficulties presented by COVID-19."
Actions, Automation, and A Productions
Automation in ftrack Studio also helped A Productions to optimize the editorial process. Finding these efficiencies was necessary considering the co-production on Love Monster, with the Bristol team working with the London-lockdowned director at Karrot.
"Bespoke ftrack Studio API Actions are great, they help to automate and simplify your pipeline," Duncan explains. "We used Actions on Love Monster to speed up our workflow in conjunction with edit. We built an Action, for example, which takes all the comments from a client review session and adds them directly to our edit through an on-screen burn-in on Avid. We also built an Action to take the most up-to-date version of a shot and download it directly to the edit station, making it faster and easier to build an assembly for review."
Thinking ahead
At the time of writing, A Productions remains relatively new to ftrack Studio. The team feels there's significant potential they are still to tap into, and they intend to do so in the months to come.
"We fully intend to keep using ftrack Studio throughout our future productions and integrating it in an even more streamlined way," says Duncan. "After all, the team just faced its most challenging, but also most rewarding, year yet. ftrack Studio played a big part in both regards. I don't know how we could have completed all our work without it."
Promote collaboration across your team with ftrack Studio and ftrack Review—even when things ramp up.
I'd like to try ftrack
More customer success stories