When LEGO released a new range of Overwatch sets, they needed to celebrate in style. They turned to Lithuania's Animatrix, who took an assorted box of pieces and crafted them into an impressive LEGO Overwatch crossover short.
2016's Overwatch is arguably one of the most well-received video games of its generation. The multiplayer shooter has achieved universal acclaim, record player numbers and an impressively long list of industry accolades. This prestige is due in part to the game's rewarding, tightly designed role-based gameplay, but a large debt of gratitude is also owed to the 30 "heroes" that make up its roster.
Overwatch's colourful cast of characters were never meant to be confined to the game alone. Before Overwatch even launched audiences were introduced to its pantheon of genre-bending protagonists via a series of stunning shorts. Since then they've appeared in comics, on all varieties of merchandise and in an ever-growing collection of fanart by Overwatch devotees around the globe.
These unique and unorthodox characters have certainly captured the imagination. So where best to take them next than the most imaginative place of all: the world of LEGO.
A new range of LEGO Overwatch is the most recent media in which the heroes had found themselves immortalised, and Lithuanian production studio Animatrix was called on by LEGO and production company MadCall Communication to craft a crossover tribute short to celebrate the set's launch. What Animatrix created – a comedic battle between the LEGO minifigure versions of the game's heroes – soon became the most commented and top-three-performing LEGO clip of all time.
"It was a LEGO tribute to all Overwatch fans – something that would absorb all of the community in-jokes and love for these characters and turn it into something they could share and enjoy," says Dovydas Vilkelis, Managing Producer at Animatrix. "ftrack was our 'sharpshooter' throughout, making sure it all went to plan."
Brick by brick
Upon being awarded the LEGO/Overwatch project, Animatrix launched into several Overwatch binge sessions, playing the game to learn the anatomy and psychology of the characters. "Dorado – one of the game's levels – was our new home for three months!" laughs Vilkelis.
Once they were ready to begin, Animatrix fully embraced the project. All rigs, face textures, look development, animation, rendering and compositing was completed entirely in-house.
"Animation with LEGO characters is a challenge as the minifigures only bend, move or rotate at certain points," says in-house Animation Director Tomas Juchnevic. "There's no knee bending, no spine twist, no squashing and stretching and no elbow movement. We needed to keep volume and shape for all non-bendable parts, while still conveying the personality of the heroes."
To achieve the stop-motion feel, Animatrix adopted the animation of twos – skipping movement every other frame – while using normal animation for faster movement. When it came to environments, the team used the same proprietary software used on the LEGO movies themselves – LEGO Digital Designer.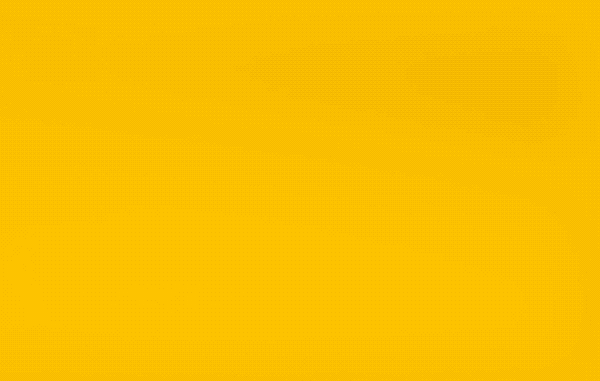 "Everything was built brick by brick, just as you would do it with physical lego," says Vilkelis. "Assets were then transferred to Maya, where we did rigging, animation and rendering too. Houdini was used for FX explosions and smoke and Redshift for rendering."
This brick-by-brick approach meant a lot of assets and a lot of quite literally moving parts to consider across the production. Thankfully, ftrack was there to turn this…into this.
"Animatrix has used ftrack from day one," says Vilkelis. "The studio was originally founded around a very big project. Sometimes we laugh, thinking how on earth did a bunch of people who had never worked together before manage to deliver something of that scale on time and budget. But we know it was ftrack. ftrack kept Animatrix organised fresh out of the gate."
Animatrix chose ftrack over other production tracking options due to its intuitive interface.
"It was so simple to start working with ftrack," says Vilkelis. "It was great for me as a producer – I didn't have much experience with similar tools, so using something I could jump into so quickly was a huge time saver. ftrack was very artist-friendly too. Our guys knew exactly what they had to do and could get on with creating! All the communication was there and clear for all to see, from the broader project-wide notes to asset-specific discussions."
On LEGO Overwatch, ftrack gave the Animatrix team a sniper's nest view of everything occurring on the production. They could understand at-a-glance what was approved and what needed work, and from that information could forecast how many artists would be needed to finish the project on time.
But it was ftrack's review functionality that had arguably had the most beneficial impact.
Communication and collaboration
"We worked with our clients and director completely remotely on the LEGO Overwatch project – we didn't meet them once during the production," says Vilkelis. "So, we not only needed a way to track the flood of work that was coming in from our artists, but also a way to discuss client feedback on this work unambiguously. We couldn't afford meaning to get lost in translation as it transferred between ours and the clients' screens.
"ftrack's Review functionality was vital in keeping communication clear."
Using the ftrack media review tool's in-context annotations and comments, Animatrix could collaborate with LEGO and the short's director on the project visually, demarcating elements that needed changing and working in confidence that all markups would be saved for later reference.
"We didn't have to worry that client feedback would be lost, or left unnoticed, or that something would slip through unfixed," says Vilkelis. "Comments were organised and our artists had a rundown of everything that needed to be updated or improved for the next version. Our in-house animation director can't imagine how he could review all of the assets or shots that go through our pipe without it."
Following the instructions
Creating the LEGO Overwatch short was literally like creating a new LEGO model, with characters and environments comprised of all the various bricks and blocks that also made up the real-world physical models. But there were figurative similarities too – the entire production was like a huge set of parts, all of which needed to be meticulously and correctly connected to ensure a final result that stood firm.
"Thankfully, ftrack took on the role of our LEGO instruction manual – and it worked 100%," concludes Vilkelis.
"We're living in the 21st century. There is a better way to manage your productions than drowning in a sea of emails, spreadsheets and Dropbox uploads. You can replace it all with one solution – ftrack."
More customer success stories