Cardiff's Cloth Cat Animation discusses managing production on 52 11-minute episodes of Luo Bao Bei, integrating with CelAction, and building a pipeline that just works – all with ftrack Studio by its side.
Cloth Cat Animation is one of the UK's leading creative studios. The company, founded in 2012, has gone from strength to strength as it's taken on increasingly diverse work, contributing to such projects as Toot the Tiny Tugboat, Olobob Top, and the award-winning Ethel & Ernest.
One of Cloth Cat Animation's most recent projects was Luo Bao Bei – a cartoon that blends Chinese culture with British humor, and which recently arrived on Netflix's streaming service. Two years ago, the team produced 52 11-minutes episodes of Luo Bao Bei, bringing life to its world and characters which inhabit it. Now, the Cardiff-based team is hard at work on the second series – one with even higher animation requirements than the first.
We caught up with Cloth Cat Animation's Managing Director, Jon Rennie, to learn a little about the project and how ftrack Studio has helped the team pull the new 52 episodes together.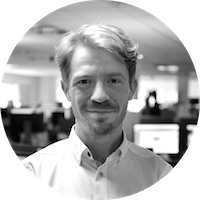 Jon Rennie
Managing Director, Cloth Cat Animation
"ftrack is a must in any 2D animation pipeline."
A universal message
Luo Bao Bei tells the story of a seven-year-old Chinese girl as she learns about growing up, being a good friend and daughter, and being a good playmate to Mao Mao, her cat.
Although based on a Chinese IP from Cloth Cat Animation's partners, DYTM Magic Mall, Luo Bao Bei was primarily produced and animated in Cloth Cat Animation's Cardiff studio. From there, the show goes global: 9 Story Media distributes the show around the world, to networks like ABC Kids and Milkshake Channel 5.
"Magic Mall wanted to give the new series of Luo Bao Bei a clear international appeal. We came on board to help balance the sometimes different cultural influences and ensure that audiences, wherever they may be, could enjoy the character's adventures," says Rennie.
"Our experience with international productions means that we could start this series confident that the audience would identify with it. After all, the heart of this series is family and friends – and that's something everyone can understand."
Maintaining quality with ftrack
Luo Bao Bei is a charming, cheerful, and uncomplicated adventure, but the production process behind its 52 11-minute episodes – each filled with an assortment of characters, imaginative music sequences, and tons of environments – presented its fair share of complexity.
"It's always a challenge producing a new series, and Luo Bao Bei is no exception," says Rennie. "In series two, the stories have more characters and locations, as well as new issues for Luo to face, so that meant more assets and a greater range of animations. The age range is also slightly higher than most preschool shows, so the expectation around detail made things that much more complicated."
To deliver on these quality expectations, while also pushing a large quantity of content across the finish line, Cloth Cat Animation runs production on Luo Bao Bei like a machine.
"We're continually managing workloads between the crew to keep up the pace while maintaining the creative quality both fans – and ourselves as creators – have come to expect!
"ftrack Studio forms the core of this machine," he continues. "It's the backbone of our pipeline and builds each episode in the database from the approved Adobe Premiere edit.
"Artists manage their ftrack Studio task lists with the production management team, sending renders through AWS Thinkbox's Deadline back into the edit. ftrack Studio then allows us to update the edits incredibly quickly with the latest renders, meaning fixes and updates flow through the system within minutes, rather than days."
Integrating with CelAction
Cloth Cat Animation first started using ftrack Studio six years ago. "We looked at a wide variety of other software, and even used some on early projects, but ftrack Studio proved to be the most flexible option – and with much better support from the development team," says Rennie.
Since then, Cloth Cat Animation has pushed its ftrack Studio pipeline integration further with each new project. One specific way in which Cloth Cat Animation has tailored ftrack Studio to its way of working is in its integration with CelAction – one of the most widely-used 2D animation packages in the industry.
"CelAction is used for Peppa Pig, Bean, Bluey, and a host of other series. We've been working with it for over a decade at Cloth Cat Animation," says Rennie.
"When the studio first started producing work, we used spreadsheets to handle the shot management taking place within CelAction. That quickly became inefficient and cumbersome, especially when expanded to projects of Luo Bao Bei's length.
"Based on my experience in the visual effects industry, I wanted to bring the same shot management techniques to streamline animation production via CelAction. ftrack Studio proved to be the ideal solution – not least due to its customizability."
Cloth Cat Animation created its CelAction integration with the support of the CelAction toolmakers themselves, and the results had an immediate impact.
"Without this integration, we would still be manually updating shots and likely losing a lot of time with admin and management that is better spent on core animation," says Rennie. "Thankfully, ftrack Studio makes it easy to create such connections with software, and to work in a faster, more streamlined way with the tools that make the most sense to each unique studio workflow."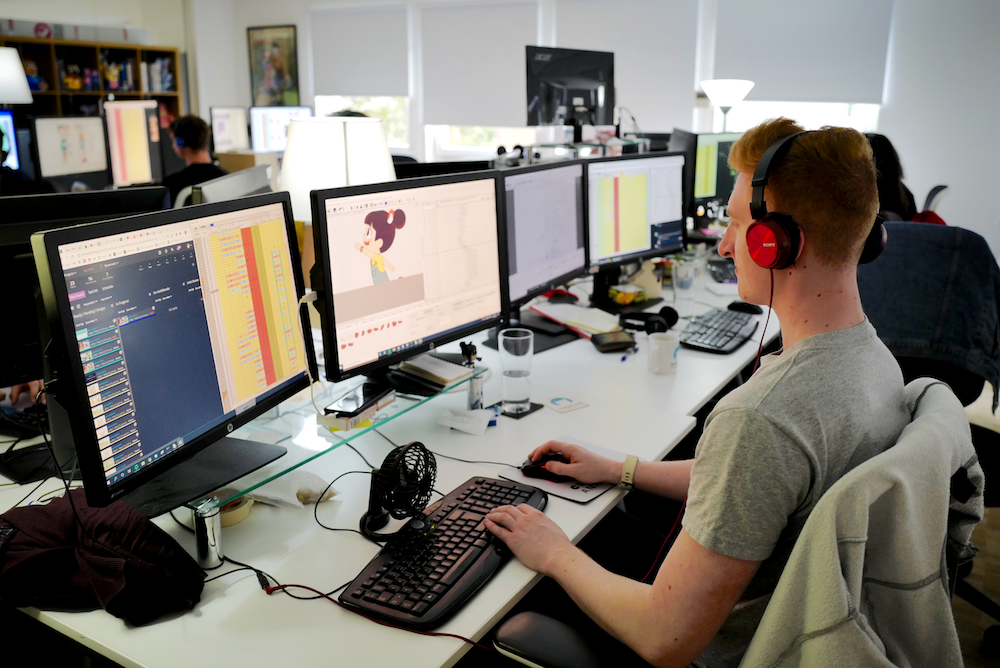 A third-generation pipeline
Cloth Cat Animation is now on the third iteration of its ftrack Studio pipeline – and things are going well.
"The key element of any pipeline is not to make project management more complicated for the crew, but to give them more time to animate and be creative," says Rennie.
"Working through ftrack Studio at Cloth Cat Animation means that animators no longer have to deal with unnecessary folder creation, saving of files, or checking their renders. The production staff have all the information they need to review hundreds of shots per day flowing through the system. We can react much quicker to changes and new ideas. And it's all thanks to ftrack."
The studio continues to update and refine this pipeline to produce even more efficient results, working closely with the team at approved ftrack third-party developer Pype Club, who have helped to build out the studio's pipeline infrastructure. (You can visit Pype Club's website here.)
"We're somewhat different from Pype Club's other VFX clients and needed some custom programming to smooth over some previous pipeline kinks," says Rennie. "The most recent improvement was to expand our integration with Adobe Premiere so that ingesting episodes and updating edits works in the specific way required of our studio.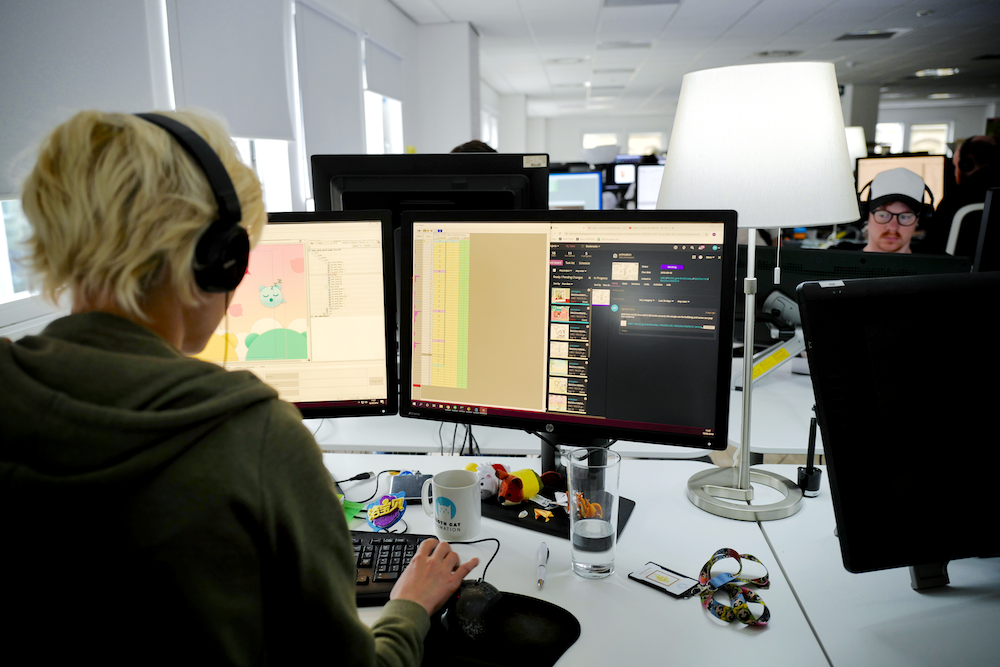 Communicating with China
Although Cloth Cat Animation is a long-time ftrack Studio user, Luo Bao Bei's second season presented the company's first opportunity to benefit from the platform's review functionality. The impact was immediate.
"ftrack Studio's review suite is a major time saver – especially on a global project of this nature," says Rennie.
"We're sending edits back and forth to China daily. The drawing tools come in very useful in this regard. Although English is our common language, nothing is more explicit than using sketches to illustrate and express actions that might otherwise take paragraphs of complex text to convey. Annotations in ftrack Studio's review tools ensure that all instructions are understood, and we achieve the next steps quickly.
"More generally speaking, using media review in ftrack Studio enables our animators to view their shots in the context of the edit, without waiting for time with the editor. The comments are also simpler to track and action where necessary: it's considerably easier for us to manage comments and fixes, and iteration speed has improved across our pipeline in response."
Watch Jon discuss the challenges of remote collaboration in our webinar, Animation after a Pandemic.
Watch the webinar
Looking forward
As Cloth Cat Animation continues to take on new work with higher demands, it plans to add more animation software and build out its pipeline. ftrack Studio will remain a core part of these plans, and a vital asset in scheduling, managing, and delivering each new project the company takes on.
"ftrack Studio has always been a huge benefit to Cloth Cat Animation – not to mention a big selling point to our clients," says Rennie. "It helps us to show clients how well their series will be looked after and managed from our Cardiff office.
"After all, we work with clients across the globe; ftrack Studio makes it easy to manage that which would otherwise be a tricky process. With ftrack Studio, we can utilize timezones to our advantage: someone can send a review in the evening, so feedback is with us by the next morning and production moves on seamlessly."
And, quite fittingly for a tool used on a children's animation about family and unity, ftrack Studio has helped bring Cloth Cat Animation's artists closer together.
"ftrack Studio offers the added benefit of camaraderie," says Rennie. "It's all too easy for individual crew members to get work lists and not grasp how that works helps contribute to a larger, more complex machine. ftrack Studio, however, presents tasks lists in context, and all comments feed directly to those working on the project. It makes every artist feel that their work is part of a larger enterprise. And that's a good feeling.
"Considering all of the above, we wouldn't hesitate to recommend ftrack," concludes Rennie. "The product is excellent, the team that develops it is incredibly helpful, and it enables us to achieve global, complex projects like Luo Bao Bei with excellence.
"ftrack really is a must in any 2D animation pipeline."
Try ftrack Studio for free today, and see how it can optimize your 2D animation pipeline.
Try a free 14-day trial of ftrack Studio
More customer success stories