O2 Filmes of São Paulo, Brazil prides itself as a "one-stop shop" for all things creative. We stopped by the studio to learn how it has customised and deeply integrated ftrack into its pipeline to make quick turnaround, high quality children's shows like Que Monstro te Mordeu possible.
Over the past two decades, O2 Filmes has established itself as one of Brazil's top film studios. Founded by Paulo Morelli, Andrea Barata Ribeiro and City of God director Fernando Meirelles, the company works from pre to post across feature-length movies, television series, advertising, and even VR. O2 has gained a well-earned reputation as a true "one-stop shop" for film, explains Sandro di Segni, VFX supervisor at O2's post-production department.
The studio's ability to handle large-scale projects was recently tested by the technically challenging Que Monstro te Mordeu?, known internationally as Which Monster Bit You?
This weekly Brazilian children's show – which blends live-action segments with puppets, 3D animation, and matte painting – required O2 to pump out an hour's worth of colourful, visually-arresting content on a weekly basis.
Luckily, when di Segni joined O2's post production department (O2 Pos) in late 2013 – after working on such major films as Man of Steel, Godzilla, and Thor: The Dark World – he quickly implement ftrack into the studio's pipeline. Given his past experience, di Segni knew ftrack could help the team tackle large, continuous projects like Que Monstro te Mordeu? For di Segni, such a project wouldn't have been possible without ftrack, which, thanks to its deeply customisable toolset, enabled the team to approach the demanding project in just the way they wanted.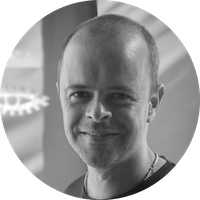 Sandro di Segni
VFX Supervisor, O2 Filmes
"The volume of work we had to get through would not have been possible, if it were not for ftrack."
Getting emotional
Que Monstro te Mordeu? is a show dominated by monstrous emotions – quite literally. It stars several colorful, larger-than-life creatures that represent on various feelings, like fear, hunger, and anxiety. In that sense, it's not unlike Disney/Pixar's Inside Out, but with a much larger assortment of original characters, puppets, and deliriously silly, catchy songs.
It's a charming concoction with a warm, childlike spirit, which shouldn't be surprising given that the content is directly influenced by its target audience. Each episode features a new monster inspired by a child's drawing, which O2 Filmes' art director Joao Bizarro translates into an animatable 3D character.
With 50 episodes, that meant 50 monsters to be rigged, developed, and animated throughout production. And since each of those episodes was to cast the spotlight on an entirely new, imaginative creation, O2 could not simply rely on reuse of existing animation libraries.
A monstrous schedule
As in-house VFX supervisor, Sandro di Segni would oversee production, approvals, and quality control, while collaborating with a separate, on-set VFX supervisor. In addition to creation of the monsters, O2 had a team of 20 compositors working on green screen shot extensions, as well as secondary 3D characters and other miscellaneous aspects of art direction. On top of that, O2 also handled color correction, adding that final, vibrant touch to each episode before airing.
Across 50 episodes, it was a vast undertaking. "We animated 1,232 shots in total, and composited 4,178 VFX shots in about eight months," explains di Segni. "That was with a team of about 78 people between artwork, 3D, compositing, color grading, and conforming – not to mention the relentless schedule of a weekly television series. In short, we had all kinds of VFX shots and in general very little time to complete them. That means use needed to specialize artists in the tasks that they did well."
The sheer scale of the project, and the amount of work necessary, mean that O2 Filmes needed to very quickly adopt good habits, while maintaining a close collaboration with the show's creators.
"We needed to turn around one hour of content every week at the end of the project. That means 60 minutes of color-corrected, finalized shows per week," explains di Segni. "Given the amount of work that had to go through the studio, a robust tracking solution was urgently needed."
Taming the beast
Que Monstro te Mordeu had already begun production at O2 Filmes when di Segni joined in 2013, and everyone quickly saw the benefit of bringing a focused production tracking tool like ftrack.
"There was already a team at O2 Filmes looking at ftrack, and given the tools available, I thought we could not go wrong with it – we adopted it as soon as we could," asserts di Segni. "The main thing that immediately attracted me to ftrack was that I did not need a dedicated developer to constantly look after it. We could hit the ground running and start using it immediately on the Que Monstro production."
Now, every single project that comes through O2 runs through ftrack: "We use it from bidding on the shots to time tracking of the artists,' explains di Segni. However, the team has dug far deeper into the software than that: "We have developed our own time tracking functionality, so an artist can log their time specific for the tasks, and we can look at the data later to adjust our future bids," he says. "Our animation pipeline also talks to ftrack, so we can publish our playblasts straight from the 3D software and submit for the VFX supervisors' approval."
For Que Monstro te Mordeu?, ftrack also helped keep the huge scale of the project under control, allowing O2 to quickly gauge the progress of each episode. Generalist artists were kept on the team to bounce between tasks when the need arose, or if part of the process was falling behind. Di Segni and project coordinator Diego Moreira analyzed ftrack's data regularly to figure out where best to shift O2's talent in these instances.
"The volume of work we had to get through would not have been possible, if it were not for the ability to make the whole process as automated as possible using ftrack," states di Segni.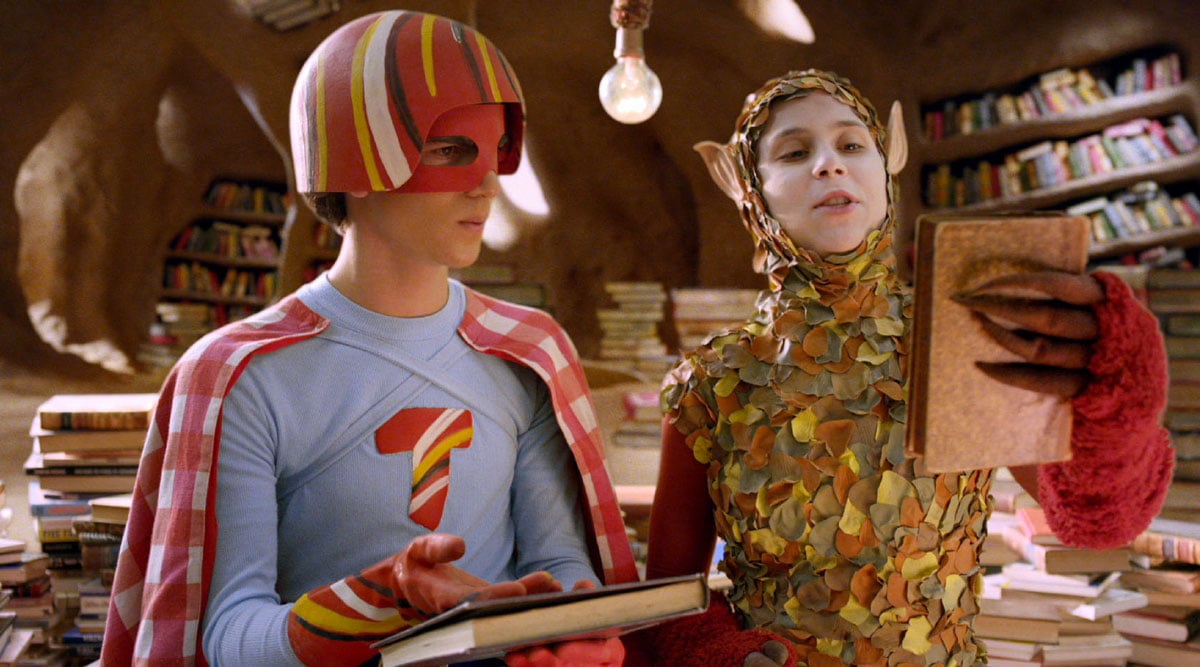 API extension
The custom development didn't stop there. O2 Pos became intricately involved with ftrack's powerful and robust API, using Python coding to tweak and expand the software's core capabilities, and making it better integrate with their pipeline in the process.
One result was the creation of a system that routed animation submissions from Maya into ftrack, allowing approvals to take place directly within ftrack and RV.
"As we had to create 50 unique 3D monsters for 50 episodes, and there were no animation libraries that could be reused as on other series, we decided to establish a process that would create an episode library before starting the animation," says di Segni. "It was quite interesting, as we would have interviews with the episode directors to better understand the stories they wanted to tell. The videos of those interviews would then be uploaded to ftrack, and our lead animators could watch them and make the episodic libraries. They would lead their teams into finishing those episodes while they looked at the next one. Due to the nature of the show, everyone had to work very fast, so we developed the approval system, making it easy for them to look at all the animation being done.
"We looked into playing local media and that worked quite well, so we would publish our playblasts locally and then publish the path to ftrack," continues di Segni. "For that to work we had to create our own protocol handler and register it in the ftrack settings. The nice thing about doing it that way is that our protocol handler could also serve as a path translator since we deal with different OSs.
"We could then use the RV plugin to play all the animation on an episode while having all the information on the shots within the interface. From RV we would generate our animation movies for client approval as well."
O2 also used ftrack's custom development features to create a conformed status for shots: "Using this, we know if the shot has been inserted into our DaVinci Resolve projects for color grading," explains di Segni. "After a shot gets approved by the VFX supervisor, it goes to the conforming department where they insert the shot and update the status. It helped us a lot in ensuring the right versions were being used in the final project. If a note comes back from the colouring then the shot goes back into a review status and the circle of approval starts again."
Worldwide working
O2 Filmes also uses ftrack for client review, sometimes before the project even gets underway. Di Segni says they'll sometimes share references with directors or producers through ftrack, so that they can revisit any comments down the line.
Once shots are approved internally, they go off to directors for approval within ftrack. For di Segni, the simplicity is key on a project like Que Monstro: "Personally, I hate email feedback, as it gets lost in the mailboxes. In ftrack, the session is always there, and the fact that it allows me to transfer feedback given is great as well," he explains. "Sometimes we even upload finished sequences, and that allows the directors to see the shots in context."
With their work on Que Monstro te Mordeu? complete, O2 Pos is now using ftrack for every project that comes into the studio, and plans additional custom work to fully integrate its lighting, rendering, art, and compositing departments. O2 also plans to dig deeper into the possibilities of working with remote artists using ftrack's Locations feature.
That's a longer-term project for the studio, but di Segni says the ability for ftrack to immediately help the team – all without any obligatory upfront development work – was a huge benefit in bringing Que Monstro te Mordeu? to life. "The tracking and communication between all the involved parts was something we benefited from as soon as we started using it," he asserts.
"The whole integration of our pipeline with ftrack was developed for Que Monstro, and will be adopted to every film that comes into O2 Pos from this point onwards."
More customer success stories