Let's talk about Sex Education. dupe vfx reveals the therapeutic qualities of ftrack on the Netflix smash-hit comedy – a show that achieved 40 million streams in its first month. Read on to find out how ftrack and its review functionality remedied the London studio's production hangups.
Although streaming giant Netflix has historically kept its statistics under wraps, in January of 2019 it released viewing figures for three of its Originals series. Sex Education was one of those exposed from under the covers, revealing a staggering worldwide viewership of 40 million voyeurs.
Sex Education tells the story of a disaffected teen (Asa Butterfield) who opens up a sex clinic in his school with help from a friend (Emma Mackey), relying on a natural gift for birds-and-bees advice inherited from his sex therapist mother (Gillian Anderson). Running beneath the comedy lies a powerful message about overcoming neuroses – of owning your problems instead of letting them own you; of pride and of the value of solidarity.
It was the perfect project for London-based dupe vfx, then. As the first B Corporation-certified VFX company on the globe, dupe vfx's ethos is all about promoting positive working policies and a workforce with healthy body and healthy mind.
"Our office is in a great area that supports this attitude and helps to keep the creative juices flowing – we have an onsite bakery and brewery which help as good motivation for the team!" begins Rachel Webb, VFX producer at dupe vfx.
Rachel Webb
VFX Producer, dupe vfx
"ftrack is a very user-friendly, great-looking and affordable way to have all the information you need in the same place"
"We were extremely excited to be brought on board to Sex Education for the onset supervision in early Summer 2018. We began post-production in July and brought it all home early November. All in all, we delivered almost 300 shots including the titles and text messages, assembly hall crowd replication, sky replacements and some heavy duty cleanups."
ftrack opened up a clinic at dupe vfx to help with the process, supplying its own brand of therapy in the form of production tracking, project management and clear, simple review.
Netflix and chill
Based out of East London's trendy Dalston district, dupe vfx comprises a core team of 20 who scale up and down depending on project size. "We're all passionate about visual effects and believe in the importance of nurturing that passion and interest rather than thinking of it as just a job," says Webb.
dupe vfx's "collection of artists and technical wizards" have plied this passion on a number of projects for Netflix, including David Mackenzie's Outlaw King and Gareth Evan's Apostle, as well as numerous projects for ITV, BBC and Paramount Pictures.
For Sex Education, the dupe vfx team stepped into the show's bucolic valley-world of Moordale. Alongside building out the setting and some tricky skin cleanups, one of the team's most enjoyable challenges came in the text message effects that appear when characters view their phones.
"We worked closely with Ben Taylor (director) to find a look that was not too digital or dated and sat well with the style of the world he'd created," says Jonathan Harris, VFX Supervisor. "There were plenty of rounds of amends before we were all happy – ftrack's toolset was vital in getting there."
A therapeutic solution
dupe vfx has been using ftrack for several years, and has "gone from strength to strength" on each project tackled.
"Prior to ftrack we were using spreadsheets and sending files to clients using WeTransfer – which I'm sure you can imagine was messy and arduous," says Webb. "It was a relief to start using ftrack and suddenly have all the information we needed in one place, where everything was accessible, easy to manage and available to everyone – even when we needed to scale up for freelancers.
"Project housekeeping is now extremely easy, with ftrack's colour-coded statuses making it clear at a glance what has been delivered or approved. Even once the project is archived we can come back to it and immediately know what was final."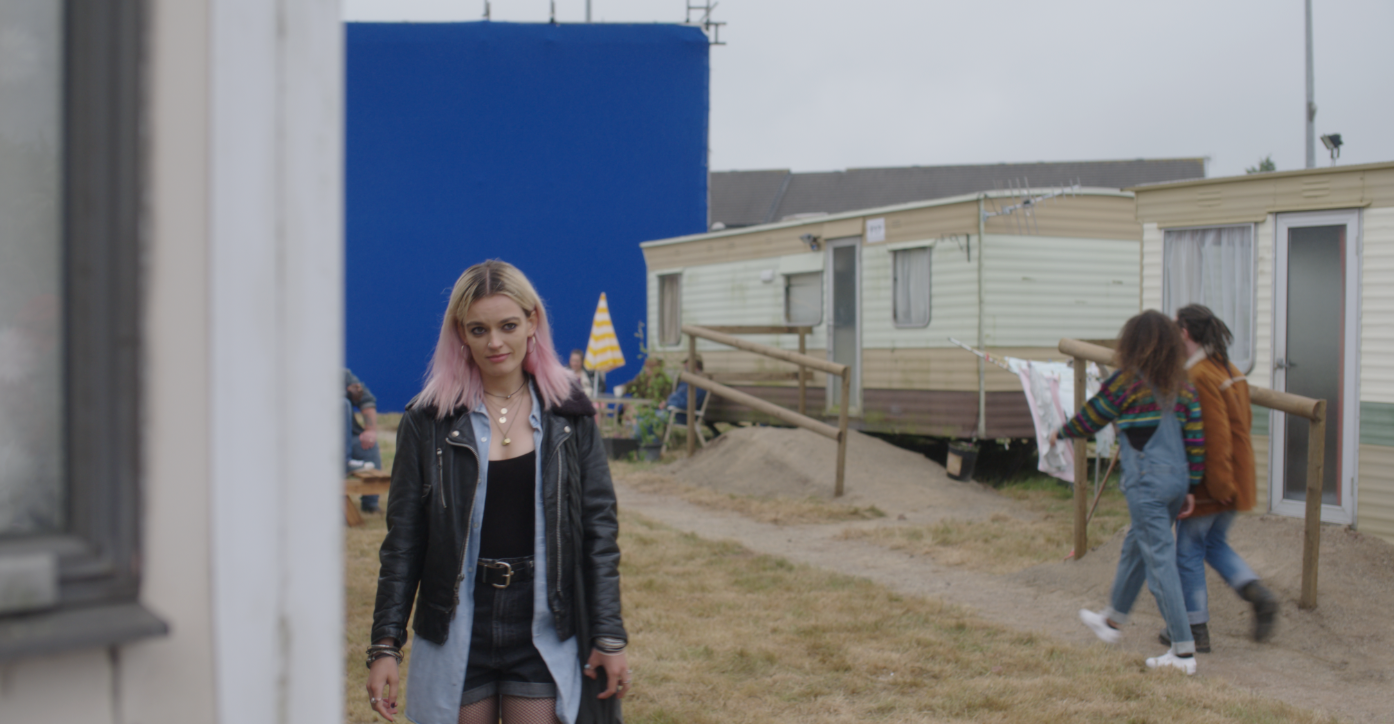 To further tailor ftrack towards dupe vfx's specific way of working, the studio's pipeline TDs have written a "bridge" between the ftrack and dupe vfx databases using the ftrack API. "This helps us to resolve path and naming conventions from an ftrack shot and its customer attributes according to the project templates," says Harris.
"For instance, our delivery tool requires an ftrack list containing shots. From that, our tool knows where to export the shots on our server, making the list ready to upload to the client with a simple click. Easy!"
And from technical processes to administrative, ftrack continues to reduce the time spent by dupe vfx staff on tasks not directly related to enhancing the visual quality of a project: "For example, in the past, we couldn't track time properly – that in turn skewed our ability to track finances," says Webb.
"Now we can track time, ftrack has helped us immensely with optimising our studio budgets."
Review and approval
ftrack's client review functionality has been a pillar of production on Sex Education. "From client reviews through to our own internal dailies and review processes, ftrack's review tools have really streamlined things," says Harris. "It's so quick and easy for clients to leave feedback with the drawing and annotation tools, and then for us to transfer that feedback in-house so it's readily available to producers and artists."
Harris says that dupe vfx always introduces its clients to ftrack at the start of a project so that they are familiar with what they will receive in the form of reviews and get used to using it on their end.
"It's a good introduction to our workflow and helps the client to feel really involved in the process," says Harris. "For example, when we were working on the opening titles for Sex Education, we produced a lot of different versions to help the client choose which colours would work best.
"ftrack made it very easy to send out multiple options in client reviews with succinct notes differentiating versions, and allowed the client to provide feedback quickly, which really helped the creative process. Nothing got lost in translation."
A happy ending
dupe vfx's excellent work played into the overall mix of elements that have made Sex Education such a hit – attaining those 40 million views and beyond.
"ftrack is a very user-friendly, great-looking and affordable way to have all the information you need in the same place," concludes Webb.
"As a smaller studio, we need to work in a specific way – we have a lot of scrums and dialogue around the shots we're working on. What's great with ftrack is that it can all go into the same place for artists to refer to. Everyone can see historical notes on their shots and know exactly what they need to be working on next. That keeps us organised – which keeps us happy!"
Not too bad for a studio and show focused on healthy approaches to things we're passionate about.
More customer success stories