For its immersive VR experience, Shennong: Taste of Illusion, China's Pinta Studio's weaved animation and video game production pipelines into one hybrid approach. Here's how ftrack helped make this possible with a custom Unreal Engine integration for VR workflows.
China's creative economy is thriving. A recent UNCTAD report recognised the country as the world's largest single exporter and importer of creative services, then went on to accredit its influence as a main driver in the recent global creative economy boom. That's no faint praise.
It's thanks in part to the many creative outfits producing imaginative content all across the country. Pinta Studios is one of them – a small boutique founded in 2016 with the aim of bringing China's top artists, engineers and dreamers together under one roof.
"China's creative industries have developed rapidly in recent years, thanks to the continually growing talent pool and the acceleration of production ability," says Lemony Lei, Pinta's co-founder and producer. "We're very proud to be a part of that success story."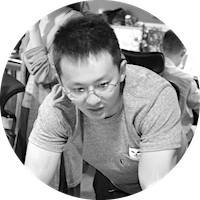 Hao Luo
VFX/CG Supervisor, Pinta Studios
"Data management inside of Unreal is now so much easier using ftrack."
And what a success it has been. Two of Pinta's recent AR/VR projects – The Dream Collector and Shennong: Taste of Illusion – were selected for the 74th and 75th Venice International Film Festival VR Competition and over 30 other film festivals, from Kaohsiung to Raindance.
Shennong, in particular, is an impressive example of Chinese creative innovation. Sitting at the intersection of technology and mythology, Shennong views traditional East Asian folklore through the lens of virtual reality. It's beautiful, graceful and immersive in equal measure – a rich tapestry of Chinese history woven together with a little help from ftrack and a unique Unreal Engine integration built by Pinta…
Blending technology with mythology
Shennong: Taste of Illusion's nine-minutes take the viewer on a journey alongside the Chinese deity of the title. Known as the "divine farmer" or "agriculture god", Shennong is a mythical sage ruler notable for teaching humans agriculture and the medicinal properties of herbs.
His knowledge is famously attributed to his personal testing of plant life – including eating seventy poisons in one day to ascertain their effects. In Taste of Illusion we see Shennong consume the petal of a glowing flower; one that triggers a hallucinatory sequence in which the hero must battle a mythical beast to break free from his intoxicating illusion.
"It's a classic story in Chinese mythology – everyone knows it," says Lei. "However, we felt the impression of Shennong is too rigid. We wanted to reimagine this classic character through the new medium of a younger generation while redefining the characteristics of Chinese art."
Pinta saw VR as the perfect way to achieve this – a way to put a new perspective on a very familiar story. "Immersive media is an exciting way to express the story of Shennong, but the challenge of VR narrative is great – traditional editing cannot be employed," says Lei. "The viewer can look anywhere, so we needed to create – and manage – a great deal of content."
ftrack meets folklore
When production commenced on Shennong: Taste of Illusion, the Pinta team was small, with only a handful of artists working on a multitude of task types across the VR production pipeline.
"Due to the small team, we couldn't afford to iterate many times throughout each production phase before the next one needed to be launched," says Luo Hao, Pinta's VFX/CG supervisor. "We operated a 'quasi-concurrent' production pipeline, with many 'semi-final' versions of assets or shots being created and then quickly moved downstream, so that all artists were kept busy."
This fast movement of media meant that Pinta needed to very carefully balance its production schedule and creative resource, while also paying close attention to the progress and status of versions. The studio's pre-ftrack solution of Apache Subversion, Excel and Trello "came with multiple problems", according to Hao:
It didn't solve the issue of asset management and delivery – additional tools were required to manage version control
The tools could not share data, thus reducing team unification and overall efficiency
Project budget was more difficult to manage
The information contained was "final" – it did not tell the story of how the work in question reached the stage that it did
Review and approval needed to be bootstrapped, rather than integrated
"ftrack Studio fixed all of these issues in one fell swoop," says Hao. "Not only did ftrack provide a comprehensive structure and centralised production management system, it was also well priced and gave us the ability to locally self-host the server within our studio.
"The software quickly became a central hub for our production; it was the go-to place for any and all information about Shennong," continues Hao. "The versioning system and publishing feature played a huge part in our parallel production pipeline – everyone was on the same page and understood what any other member of the team was working on and why.
"Simply put, ftrack gave us everything we needed to make Pinta more efficient…and then some."
An Unreal integration
Once ftrack was up and running at Pinta, the team were soon using it and the ftrack Connect tools on a daily basis. ftrack's customisable API, in particular, played a vital part in Pinta's plans for its unique pipeline – one which relied heavily on the popular game development platform Unreal Engine.
Pinta first started using Unreal Engine on Shennong due to its artist-friendly approach to real-time VR production. Since its implementation, the team has continuously refined a pipeline that combines the traditional approach to post-production with that of video game development.
"We call it the 'hybrid pipeline'," says Hao. "And thanks to ftrack's extremely solid, modulated framework and highly customisable Python API, we were able to further enhance this hybrid pipeline by building our own ftrack-Unreal Engine integration."
When work commenced on the integration, Pinta was so small that the team did not have a pipeline TD. Instead, Hao became the person solely responsible for establishing this new studio-wide approach to production.
"Thanks to ftrack's backend and fully featured API tools, my life was made very easy," says Hao. "With only modest work completed on my end, we were soon able to import assets, geometries, rigs and animations into Unreal Engine.
"Today, we can use ftrack's publish and versioning features to import and constantly update assets and animations directly from ftrack's managed database. The process of updating assets and animations in our DCCs, then checking the final look in Unreal Engine, can all be done in just a few clicks.
"Data management inside of Unreal is now so much easier using ftrack. The VR creative iteration process at Pinta is more efficient by an order of magnitude."
Looking to the future
Pinta has continued to explore the world of immersive narrative VR since Shennong, and has gone on to add AR into the mix.
The studio recently produced the VR/AR interactive short ELLO, and it is now neck-deep in post-production on the 15-episode season of animated show Roca and Friends, which has over 1,000 shots to tackle.
Pinta's ftrack integration with Unreal has continually evolved alongside this production period, further intermingling the animation and video game production pipelines.
"We can import and manage all types of assets from DCCs to Unreal – like cameras, foliage, set dressing, alembic caches – you name it, we can do it!" says Hao. "The majority of data transfers and updates are now made through several automated processes that we have set up, which are securely managed by our self-hosted ftrack server."
For Hao, the unique ftrack/Unreal Engine pipeline integration has become a cornerstone of production on Pinta's recent projects, but ftrack's production tracking capabilities alone are enough for him to recommend the software to anyone looking to give it a try.
"For me, ftrack is a no brainer," says Hao. "It provides a centralised hub for anyone in the studio to get immediately involved with a production at any level. Its high level of customisability in terms of both production management and studio pipeline development is the added bonus.
"ftrack is growing and evolving so quickly. I couldn't be more excited about what we have planned for it in the very near future."
More customer success stories