We met with Luma Pictures about ftrack – specifically, how its production tracking tools helped the Santa Monica-based team create the "Stand Together" trailer for FINAL FANTASY XV. Find out how ftrack accelerated production and kept things on track…let's prepare for battle.
Dedicated to the design of compelling art and technology, Luma Pictures is an Academy Award-nominated creative studio. Formed in 2002, the studio now boasts a vast credit list including Blockbuster releases such as Doctor Strange, Deadpool, and Prometheus.
"We want to be a great destination for the artists and talent by providing a streamlined workplace with great company culture and exciting, world class projects. Our projects in the past year were the biggest we've ever achieved and it's showing up in awards season," says Michael Perdew, Luma's Production Supervisor.
Luma is so dedicated to creative development that, in 2015, they set up Luma Launch: an independent multi-million dollar fund to accelerate and incubate notable start-ups across the media world.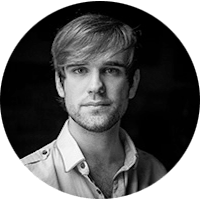 Michael Perdew
Production Supervisor, Luma Pictures
"ftrack became a very graceful way to quickly manipulate and view data on a human level."
The Final Fantasy frontier
As proponents of industry teamwork, Luma recently provided assistance building the visually stunning world of Final Fantasy with photo-realistic visual effects, working in collaboration with Chromista and Omelet.
"The main challenge of this project was to bring the Iron Giant to life in a live-action piece but operate on a commercial timeline," Michael elaborates. "Commercials can have notoriously short production schedules when compared to feature films, but the bar of quality cannot be lowered. We had to ensure that every hour of every day was spent to it's fullest to deliver a quality product."
Keeping pace with the breakneck speed of this production would have been all but impossible without ftrack's production tracking tool. After all, every aspect of the Final Fantasy spot was interconnected.
"Each day we'd see the updated Iron Giant asset progress, and could quickly track where he needed to go next," says Michael. "ftrack allowed us to quickly see what shots needed updating and when, and would help flag up when things would need updates with very little hands-on maintenance of the system."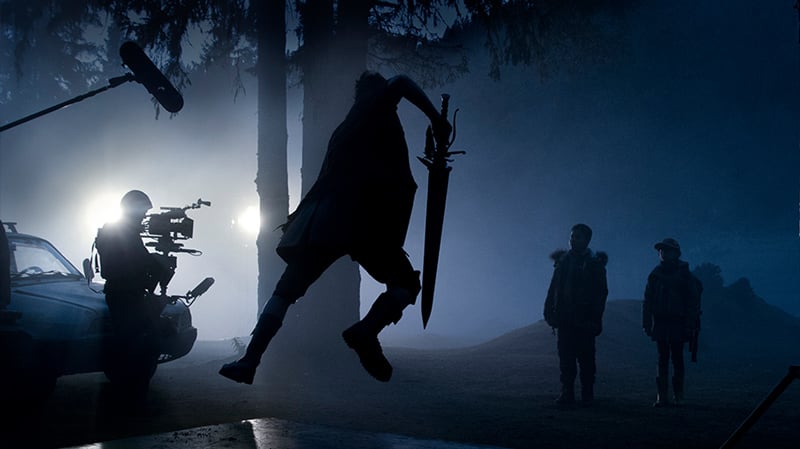 Luma relied on ftrack's automated tools to track granular organization, allowing the crew to stay focused on what really mattered—artistic quality.
Vetted & valued
Luma first investigated ftrack in 2014, when the team decided to switch off of their internal project tracking system. After vetting several solutions, ftrack became the clear frontrunner to integrate into Luma's pipeline.
"We're constantly running multiple, complex projects and our artists work on every single one of them, rather than segmenting. That's why it's imperative for us to handle our wide variety of project-specific tracking needs in a single, unified system."
ftrack allowed Luma to adopt a nimble, modular and robust tracking process. It successfully kept artists structured, without getting in the way of any chaotic—but necessary—shifts in production.
No man left behind
Luma is very much about artists first; open communication between the team is encouraged, no matter where you may be in the company hierarchy. In fact, many of Luma's best ideas and most innovative designs come from the ground up.
The problem is, in any organization, too many shifts in responsibility between employees can lead to details falling through the cracks.
"We've incorporated ftrack in a way where these little conversations are intelligently and gracefully logged into a unified system. Our team can easily track where a shot currently is in the pipeline, while still having the project management tools to dig through a shot's history, or even evaluate the upcoming workload ahead."
Countless opportunities for customization
One of ftrack's most favoured assets amongst users is its readiness for customization, as Michael explains:
"Pipeline wise, it's a bit of a beast, as we can tap into Maya, Houdini, Nuke, Mari and ZBrush, as well as Deadline for render management. We plug all of these into ftrack in some form to help keep the different pieces of our pipe organized."
Luma also depends heavily on its customized shot board. Backed by ftrack's database structure, the shot board displays upcoming delivery dates in an easy-to-digest thumbnail view, neatly hiding the large depth of data it represents.
"I think every producer cringes a little when they see multiple hundreds of shots listed in a massive excel," says Michael. "ftrack became a very graceful way to quickly manipulate and view that data on a human level."
Luma has also recently implemented version dependency tracking tools, using ftrack's 'link' system. This means artists can quickly view every single asset, no matter how minor, no matter its location, without having to crack open Maya or Nuke to do some digging.
The important things in life… and VFX
Reliable software is extremely important to Luma. Artists shouldn't have to spend their time organizing and searching through files when they could be creating assets. Likewise, when held to a tight deadline, it's important to have an infallible infrastructure in place. With ftrack—reliability is paramount.
"The future looks bright!" confirms Michael. "We're actively pursuing new types of work, while constantly updating our core pipeline. With our launch of our animated branch, we're also taking on new types of large-scale projects. We look forward to tackling those new challenges with ftrack by our side."
More Customer Success Stories