Steelhead's Director of Post-Production, Austin Meyers, has been an devoted ftrack advocate since 2012. Here, he reveals why he's been such a long-time user, and how ftrack's problem-solving functionality recently helped clear the way through what would otherwise have been a very tricky production for Deutsch and H&R Block.
Tax can be complex. At one point or another we've all experienced its vortex of bureaucratic codes and disorienting forms; adrift in an endless sea of numbers with seemingly no route back to shore.
American tax preparation service H&R Block offers safe passage through the storm. In its most recent ad campaign, a cheerful company representative offers expert advice to bewildered taxpayers. She untangles complicated scenarios, presents clear-cut solutions and generally makes everything that much simpler.
ftrack performs a similar role for Steelhead, a production and post-production facility in Los Angeles. Like H&R Block's sunny dispenser of tax advice, ftrack similarly straightened out the convoluted knot of tasks that lay at the feet of Steelhead, turning what could have been a headache into something pretty painless.
"We had 48 unique deliverables that spidered out into a matrix of hundreds of shippable items, with a two-week delivery schedule. That's a challenge," says Austin Meyers, Director of Post Production at Steelhead. "Thankfully, using ftrack is like having a financial advisor sort through your taxes. It removes confusion, adds clarity and does all the hard work for you."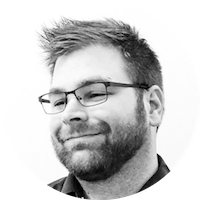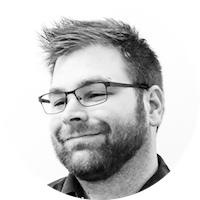 Austin Meyers
Director of Post-Production, Steelhead
"ftrack is beautiful to work with. It pulls everything together, intertwining people, the tools they use and the schedules they follow so perfectly."
From small beginnings…
Once, Steelhead operated "out of a couple of closets" inside of Deutsch. Today the studio is situated inside a 48,000 sq ft building, replete with its own 7,000 sq ft sound stage and 65 seats for post production and works with a myriad of clients from from features to TV and of course commercials. Not bad for a company founded in a cupboard.
The studio now offers complete end-to-end production, with ftrack guiding much of that process to the finish line.
Meyers himself has used ftrack since version 1.0. He was introduced to the software in 2012 as as compositing supervisor looking for a better way to manage high volume TV shows.
"They were using spreadsheets to manage all of their shot tracking and task management. And notes were literally notes, on pieces of paper, handed over to artists," says Meyers. "For a shop that was turning over 300 shots a week on a busy week, that was not sustainable. Not at all."
It didn't take long for the team to embrace ftrack. "People tend to push back on things like management tools, but once they started using ftrack they knew they would never go back. It was a breath of fresh air that massively simplified the workflow process.
"With ftrack, everything is in one place," continues Meyers. "It's easy to get a micro or macro view of everything going on in any given project at any time. You don't have to chase anybody. You don't have to make sure that the note you handed over to the artist didn't end up in the wastepaper basket. ftrack gives you everything you need, right where you need it. You can cut through all the noise and find what you need without frustration.
"In the first year that studio used ftrack they doubled shot output year on year. ftrack was absolutely a driver of that growth."
No nonsense project management
Meyers remained a true ftrack advocate when he moved on to Steelhead. Nevertheless, when setting up the studio's pipeline he did his due diligence. Meyers reviewed the production tracking market to see if any new updates better fit the Steelhead's needs at the time.
"I looked at NIM and Shotgun and even less VFX-related solutions like Podio. But ftrack remained the best choice," remembers Meyers. "ftrack deftly balanced that difficult line of being friendly to both supervisors and artists – and that's important, as they're the ones that are really in it every day."
Meyers has first-hand experience of this – and as an artist, he recalls never having fully seen eye-to-eye with Shotgun. "It was clunky, with so much wasted time and a 15-minute submission for completed tasks. Something is either ready or it's not.
"For us it's all about – is the task done or is it not done? We like things simple, and ftrack aligns with that. If something is ready to look at, you drag it into the next column and move on to the next task. It's much easier to keep the momentum going and keep things moving along."
Another benefit of ftrack's no-nonsense approach is the ease with which artists can grasp the software. "I want something that people can learn quickly," says Meyers. "We do a lot of three/four-day jobs at Steelhead, so I can't spend half a day teaching a new tool – that would be a huge waste of time."
Thankfully, artists pick up ftrack's functionality fast, as Compositing Supervisor Blake Loyd attests: "I started out on Shotgun years ago, but I've been in ftrack for the last three years. It's so much easier. I can show somebody how to use the basic ftrack functions in 10 minutes or less. Even if they've never used it before, artists get to grips with ftrack almost instantly."
Uniting all as one
Fast-forward to the present and ftrack has been used on hundreds of Steelhead projects, guiding each as the studio grew from closet-hunkered boutique to full grown, full service studio.
H&R Block is just the latest – a project that put the team to work on 100 visual effects shots. "It was all beauty work at a crazy amount of volume," says Meyers. The thousands of adjustments necessary included clean-ups, edits and removals, each playing their part in furnishing the finalised ads with their slick, finished aesthetic."
"We were running with artists across all of these different shots, so task management was a huge thing," says Meyers. "Using the different views in ftrack we could easily pivot from task to task and see who had done what. I could grasp the whole picture of the production and do optimisation and levelling of resources in minutes."
The Steelhead team further increased productivity using a light Nuke Studio ftrack integration. The team would build shots inside Studio, name them and then generate them as a project inside ftrack. From there they could perform spotting sessions using ftrack's review functionality, the notes from which would then be assigned as tasks to artists.
"That smooth workflow from program to task to artist is what makes ftrack so beautiful to work with," says Meyers. "It pulls everything together, intertwining people, the tools they use and the schedules they follow so perfectly.
"As Director of Post-Production my ultimate goal is efficiency – to get work done once, and only once, without needing to go back to it later down the line. With ftrack I'm often able to do just that, because it unites us: all of our arrows are aimed at the same targets. That makes me and my crew extremely effective. If only it could also help with our taxes!"
More customer success stories