Following our first article on Amazon's The Expanse season four, we caught up with VFX Producer Krista Allain to discuss how things changed between the show's previous season and its most recent: season five. Below, she reveals how the creative team used cineSync to adapt, collaborate, and connect through lockdown for the critically acclaimed sci-fi's latest season.
VFX Producer Krista Allain is no stranger to challenge. She's now delivered visual effects across multiple seasons of the much-loved sci-fi, The Expanse. And with 2,000+ visual effects shots per season, that's no mean feat—especially when the quantity also comes at a level of quality praised for accuracy by the scientific community.
And season five is The Expanse's most ambitious yet. Character narratives move outside the Rocinante to locations new and old—from a future Earth suffering rising sea levels and overpopulation to breathtaking ship-to-ship battles in the depths of space. The spectacle and scope are astounding.
For series five, however, the team faced a new challenge unlike any before. COVID-19 arrived, substantially impacting productions worldwide (with some projections stating the pandemic and subsequent lockdowns delayed at least 60% of scripted television programming worldwide.) The Expanse visual effects team had to produce ambitious visual effects at high volume and high quality in this atmosphere of upheaval, disruption, and remote work.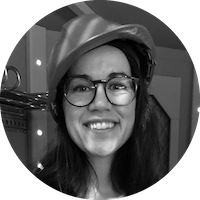 Krista Allain
VFX Producer, The Expanse
"We've been using cineSync for years to coordinate schedules and ensure consistency."
Building an emergency-proof pipeline
"Thankfully, we had a lot of things going for us," begins Krista, who works for The Expanse production company, Alcon Entertainment. "For starters, we had finished practical shooting season five in February, so when we went into lockdown mid-March, our in-house team was already well into post with the season's seven vendors." (Rocket Science VFX, Spin VFX, Mavericks VFX, MARZ, Torpedo Pictures, Geoff Sayer and Krow VFX.)
The timing was fortunate, as The Expanse's post-production process—which typically takes up to seven months and involves the creation of digital environments, space sequences, creature animation, digi-doubles, FX simulations, and more—was already largely remote even before the pandemic given the vendors' geographic spread.
"Our interactions with many vendors were exclusively virtual even before COVID-19," says Krista. "Once upon a time, we would physically visit each vendor's facility, just to check-in. There's certainly value in doing so, but we found we'd lose days in travel.
"For that reason, we've been using cineSync for years to coordinate schedules and ensure consistency. In our cineSync sessions, we can efficiently preview, annotate, and sign-off on everything from concept art to the final render without ever being in the same room. Using cineSync in this way meant our workflow with vendors adapted seamlessly when everyone went fully remote."
Internal communications, however, were a different story. "Our in-house team, including compositors and VFX editors, were office-based—they had to start working from home and logging into our server remotely," Krista explains. "Recreating authentic conversations is always a challenge when you're physically separated, and this was no different. We had to connect people as best we could."
Two solutions helped achieve this. One was adopting Discord—a chat service initially created for gamers—for daily check-ins with an office-setting vibe. Krista and crew also leveraged cineSync to review and approve high-resolution sequences in sync—but this time, the team took things one step further with a cineSync Pro upgrade.
Watch The Expanse VFX Producer Krista Allain, VFX Supervisor Bret Culp, and others discuss remote production on episodic television VFX in our recent webinar!
Going Pro
"On The Expanse season five, we saw how certain workflows could be more efficient," explains Krista. "For example, sending files back and forth for review could be a challenge in the past, especially if you're in the middle of a session and someone wanted to add a new file for discussion. Such a simple thing could interrupt the whole meeting flow."
cineSync Pro overcame the issue. "With cineSync Pro, we could link cineSync directly with our database via Aspera. Integrating with Aspera automated the file download process, allowing files to move back and forth automatically—and securely. Working with cineSync Pro is so much more efficient. We can now link our database playlists to cineSync; we'll never go back."
(To learn more about cineSync Pro—which includes benefits such as multiple sessions, offline mode, masking tools, colour grading, and side-by-side video comparison, check out The Pro Account Features section here.)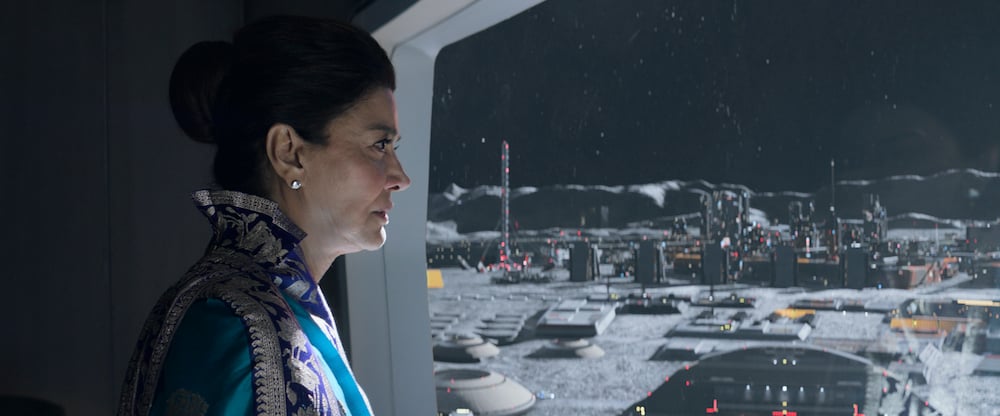 The Expanse team's fully remote transformation posed a challenge, but one well worth taking on: According to Parrot Analytics, The Expanse season 5 premiere was 38.1 times more in-demand in the US than the average for digital original series.
"The Expanse is a great show to work on, and our VFX team improves every season," Krista concludes. "Season five is certainly our best season yet. The on-screen results illustrate how much it pays to be flexible and roll with it when big changes happen."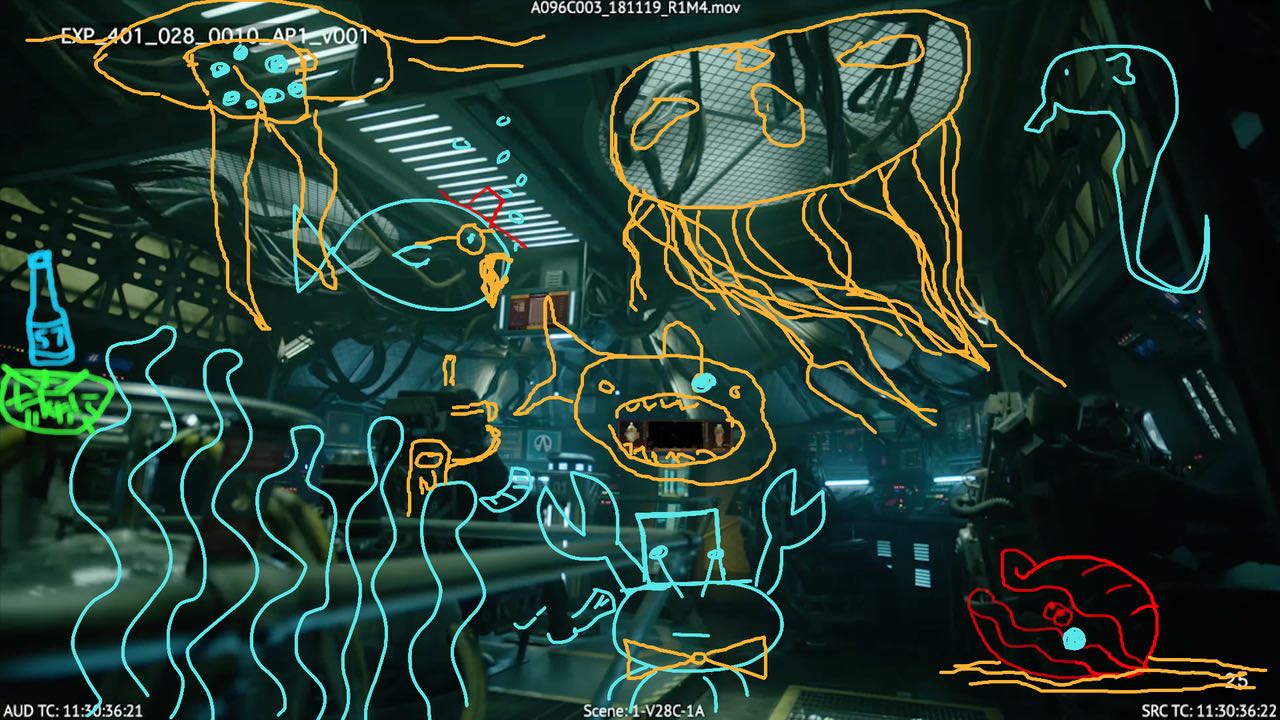 More customer success stories