Meet with us at SIGGRAPH 2022 – we're ready to discuss your pipeline.
Got pipeline, asset management headaches? Spending more time setting up reviews than concentrating on the pitch? Our ftrack experts who have worked in production will be at SIGGRAPH. We'd love to meet with you and help to reduce friction in your pipeline.
Book a time to meet with us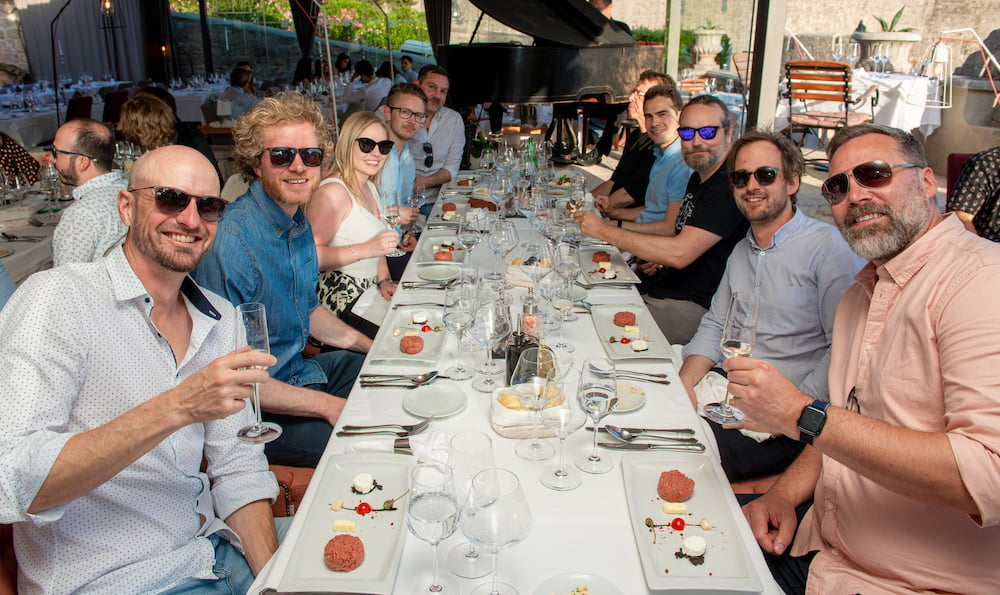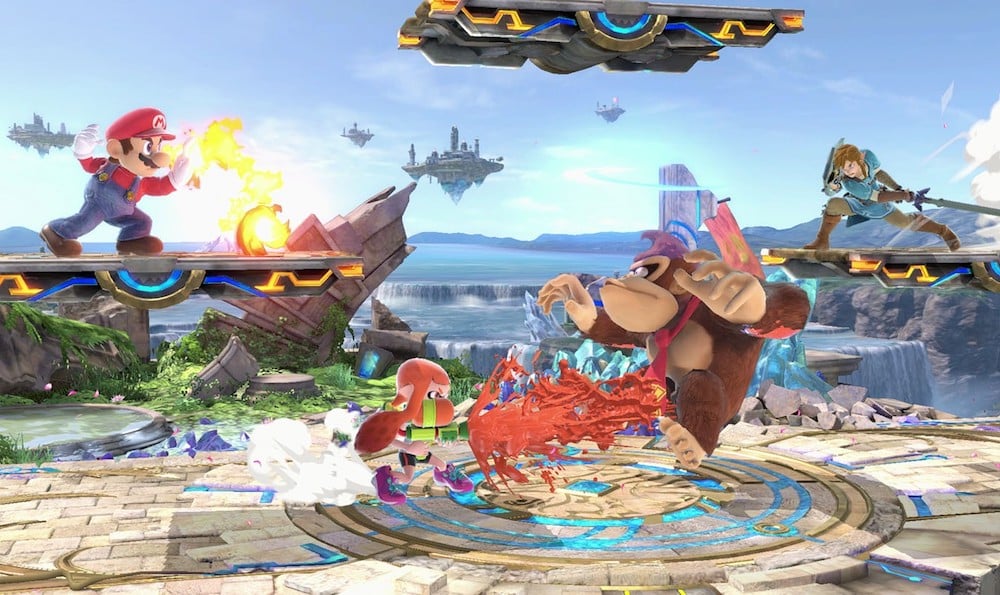 Beers on the booth! (And Super Smash Bros.)
Come and hang out with the ftrack team for beers and Nintendo! We'd love to enjoy some downtime at the end of SIGGRAPH's busy Wednesday. So come along and say hi (and see if you can beat our Super Smash Bros. experts!)
When? 5.00pm – Wednesday 10 August, 2022
Where? Booth #403
RSVP here for a reminder!
5 reasons to visit ftrack
If you're putting together your SIGGRAPH calendar, then check out our five reasons for visiting ftrack at this year's event. From new features, new integrations, and a glimpse at the future of ftrack, we've got plenty to make a visit to booth #403 worth your while!
See why you should visit ftrack!
Live ftrack presentations @ booth 403
Want to learn about the latest in ftrack from the people who use it and the people who develop it? Drop by booth 403 at the below times to watch live presentations and get insight into ftrack Studio, ftrack Review, and cineSync's most recent updates. You'll learn how they can help you solve your problems and win new business.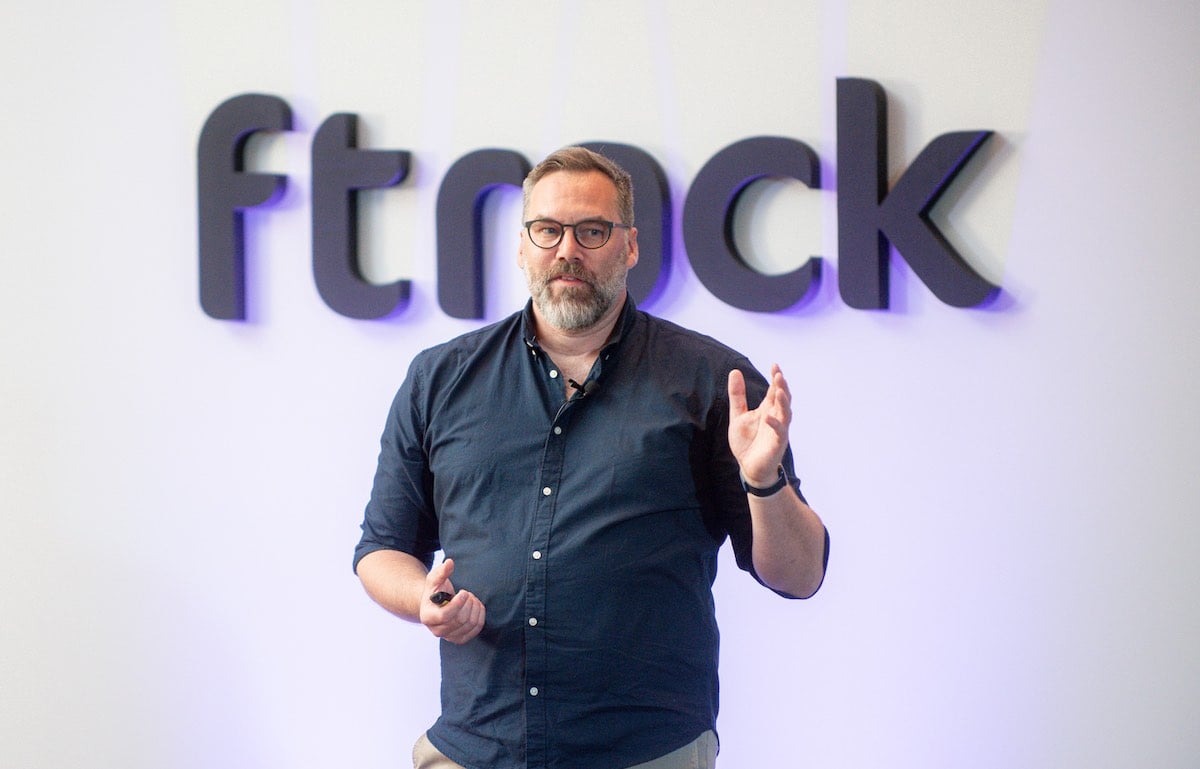 Please note that the below times may be subject to change.
Would you like a reminder about what we're presenting at SIGGRAPH? Let us know your email, and we'll send you a reminder on the morning of each day about what's coming up.
Katalina Williams, Head of Software, Advertising @ Technicolor Creative Studios
Katalina Williams reveals how she took ftrack Studio in 2013 and iterated on it to create The Mill's end-to-end pipeline of today: one that connects nine (and counting!) sites on global advertising projects and uses almost all of ftrack Studio's features. Learn how she did it!
Presenter: Katalina Williams, Head of Software, Advertising, The Mill
Andreas Weidman, VFX Supervisor @ SWISS
What's it like when you switch to ftrack Studio? SWISS's Andreas Weidman reveals why the studio decided to overhaul its entire pipeline and why ftrack Studio was the right choice for its asset tracking, project planning, and crewing needs.
Presenter: Andreas Weidman, VFX Supervisor, SWISS
Wednesday 10 August
2.30pm
Get to know ftrack – An introduction to everything we do
Are you new to ftrack, or would you like an update on the ftrack platform and how it stands today? Join this session for an overview of the ftrack suite, from production tracking to media review, and how our tools can help your productions run smoothly and efficiently.
Presenter: Kyla Lebon, ftrack Sales Engineer
Wednesday 10 August
4.30pm
Evolving review workflows with cineSync
The creators of ftrack's desktop review and approval solution, cineSync, will run through the latest evolution of the platform. You'll learn how OTIO, integrations and simple file transfers can change the way you run your daily review sessions and collaborate more closely with your team.
Presenter: Rory McGregor, Neil Wilson, cineSync Product Managers
Thursday 11 August
11.30am
Everything new in ftrack Studio
Discover everything we've been working on since the last SIGGRAPH and how these new features can reduce friction in your next production. ftrack Studio's Product Manager will present all the latest and greatest in ftrack Studio – including the first look at the platform's brand new UI design.
Presenter: Mattias Lagergren, ftrack Studio Product Manager
Wednesday 10 August
3.30pm
Everything new in ftrack Review
Discover everything new in ftrack Review – ftrack's browser-based interactive review and approval solution. You'll see how and why we recently redesigned the platform and how the latest and upcoming features can make collaborative remote feedback simpler than ever before.
Presenter: Rory McGregor, ftrack Review Product Manager
Wednesday 10 August
11.30am
Thursday 11 August
1.30pm
Everything new in ftrack's creative integrations
Presenting the future of ftrack Integrations: ftrack Connect 2.0, the new Pipeline Framework, and how our latest integrations with Nuke and Maya are smoother than ever. Learn how using DCC integrations with ftrack is about to get a lot easier.
Presenters: Benn Garnish, Integrations Product Manager; Lorenzo Angeli, Technical Product Manager
Wednesday 10 August
10.30am
Thursday 11 August
10.30am
cineSync 5: Next-generation desktop review
The next generation of media review is here. Learn from cineSync's creators how cineSync 5 and cineSync Play can change your review workflows with a new infrastructure, local desktop review, OTIO, OCIO v2, and OpenEXR support – and much more.
Presenter: Rory McGregor, cineSync Product Manager
Wednesday 10 August
1.30pm
Beers on the booth + Super Smash Bros. Ultimate!
Would you like to grab a beer and catch up with the ftrack team? Come along for a drink at booth #403. We'll also be running a Super Smash Bros. Ultimate gaming session – see if you can beat our Nintendo pros! RSVP here for a reminder →
Wednesday 10 August
5.00pm
Book a time to meet with us at SIGGRAPH