Project management for creative teams
Deliver on deadline with the Academy Award-winning project management, production tracking, and media review platform. Collaborate with Academy Award-winning tools
Gain ultimate control. Centralize all information about your projects, teams, and workflow in an accessible interface.
Gain insight to stay within budget with available resource. Prevent bottlenecks, manage resources, and avoid costly mistakes.
Deliver projects on time, every time. Increase studio efficiency with production tracking and reporting that keep you on track.
Understand studio capability and deliver consistently high-quality work that leads to growth and a reputation for efficiency.
Reduce admin and focus on creativity
Project management, production tracking, and analytics.
Learn how VFX producers use ftrack Studio
Academy Award-winning production software
Industry approved: ftrack Studio is the recipient of a Technical Achievement Award from the Academy of Motion Picture Arts and Sciences for contributions to filmmaking and post-production.
Get organised and increase productivity
Create project plans, schedule team resource, perform production tracking at multiple project levels, and stay on top of version management – all via a centralized cloud-based platform.
Customize and adapt
ftrack Studio's API offers endless possibility. Create new integrations, build a pipeline, extend functionality, and automate the repetitive tasks with Actions. ftrack Studio works the way you need it to.
Synchronized video
review and approval
Put collaboration and communication at the heart of every interaction.
Review files, sketch ideas, proof online, share feedback, and approve projects in real-time. Whether you're in a different timezone or working on a different team, you'll both see the same frame at the same time →
Synchronized video review and approval is available for all ftrack Studio workspaces for up to two users. Increase to ten users with Review Pro.
Learn more about Review Pro
Synchronized video
review and approval
Put collaboration and communication at the heart of every interaction. Review files, sketch ideas, share feedback, and approve projects in real-time. You'll all see the same frame at the same time.
Work with the tools you love
ftrack Studio integrates with the creative apps you use every day. If you don't see yours on the list, you can build it with ftrack Studio's Python API to ensure a smooth and seamless workflow.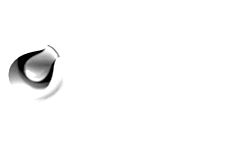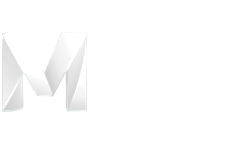 Keeping your content safe
We know your most-prized asset is the content that you create. ftrack Studio is designed from its foundations up to keep it secure. From rigorous security standard compliance to frequent third-party cybersecurity audits, we strive to keep your content safe.
Learn more about security at ftrack
Post-production can be unpredictable, but ftrack helps to turn chaos into something that everyone involved on a production can easily understand…and enjoy.

Anthony Bloor

Creative Director of CG, MPC
ftrack can automate workflows and improve production efficiency better than any other option currently available to the industry.

Druanna Pegg

Digital Asset & Media Manager, CBS Studios
ftrack is absolutely beautiful to work with. It pulls everything together, intertwining people, the tools they use and the schedules they follow so perfectly.

Austin Meyers

Director of Post-Production, Steelhead
Whether you want to know what has been done or not, which is the approved version of an asset, or anything else, the place where you find that information is ftrack Studio.

Michele Sciolette

Chief Technical Officer, Cinesite
ftrack Studio made it easy to shift to a WFH model while operating and servicing our client base. We just packed up from work, went home, and logged on. Everything was there waiting for us.

Mike Jones

Director of Production, Cubic Motion
We wouldn't hesitate to recommend ftrack Studio. The product is excellent, the team that develops it is incredibly helpful, and it enables us to achieve global, complex projects with excellence. ftrack really is a must in any pipeline.

Jon Rennie

Managing Director, Cloth Cat Animation
Using ftrack Studio, I can check on types of tasks, get a clear picture of progress at any time, and identify problems before they arise.

Julia Britton

Production Coordinator, Bomper Studio
Begin a free trial to see how centralized, cloud-based workflows can save you time and money.
Try Studio for free