Join our panel of animation experts as they discuss animation trends in 2021. We'll explore how new technology and emerging art styles are influencing a new generation of animated content and more collaborative pipelines than ever.
As the world reshapes itself around an unprecedented pandemic and online streaming services look to make big investments in animated media, we join a panel of industry experts to discuss what all of this means for the industry and the work it produces in 2021.
Join us to learn more about how animation is evolving and what emerging trends could influence upcoming animation projects. We'll explore a variety of topics and discuss how creativity is changing, pipelines have evolved, and technology has impacted on the work produced; from large to small-scale studios, 2D and 3D, feature films, episodic TV, advertisement, video games AR, and beyond.
Everyone who signs up will receive a copy of the recording of the webinar, so don't hesitate to register your interest!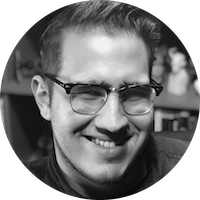 Rey Cuevas
Art Manager, Mountaintop Studios
Follow the link below to see other upcoming webinars at ftrack, and watch past webinars.
More ftrack webinars
ftrack is the creator of the project management platform ftrack Studio and media review platforms ftrack Review and cineSync. ftrack's goal is to help creatives work more collaboratively and efficiently, wherever their teams are based.