An introduction to Actions in ftrack Studio
Actions are a powerful feature that allow you to extend functionality and build custom processes in ftrack Studio. With Actions, you can create automated, simple, and effective workflows tailored to your unique studio pipeline – and this webinar will show you how!
In this webinar, we'll take a look at Actions in ftrack Studio; a powerful function that enables you to extend ftrack Studio's functionality via custom processes.
All creative studios are different; there is simply no one-size-fits-all project management solution that can cover the needs of all. Actions address this issue by enabling users to create production tracking processes unique to their studio, quickly and easily.
In this webinar, we'll look at how to use Actions to do things like automate repetitive tasks, generate reports, edit metadata, batch import/export, and much more. We'll also introduce the Professional Services plan, which helps users to get even more efficiency out of their ftrack instance.
An introduction to customizability and automation in ftrack Studio
A deep dive into Actions and how they work in ftrack Studio
Insight into what you can achieve with Actions (automation, reports generation, batch import/export and more)
Demonstrations of how to use Actions in a real studio setting
An introduction to ftrack Professional Services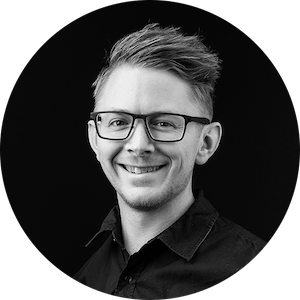 Mattias Seebergs
Sales Engineer


ftrack
Vitaly Kobyashev
Regional Sales Manager


ftrack
Follow the link below to see other upcoming webinars at ftrack, and watch past webinars.
More ftrack webinars
ftrack is the creator of the project management platform ftrack Studio and media review platforms ftrack Review and cineSync. ftrack's goal is to help creatives work more collaboratively and efficiently, wherever their teams are based.